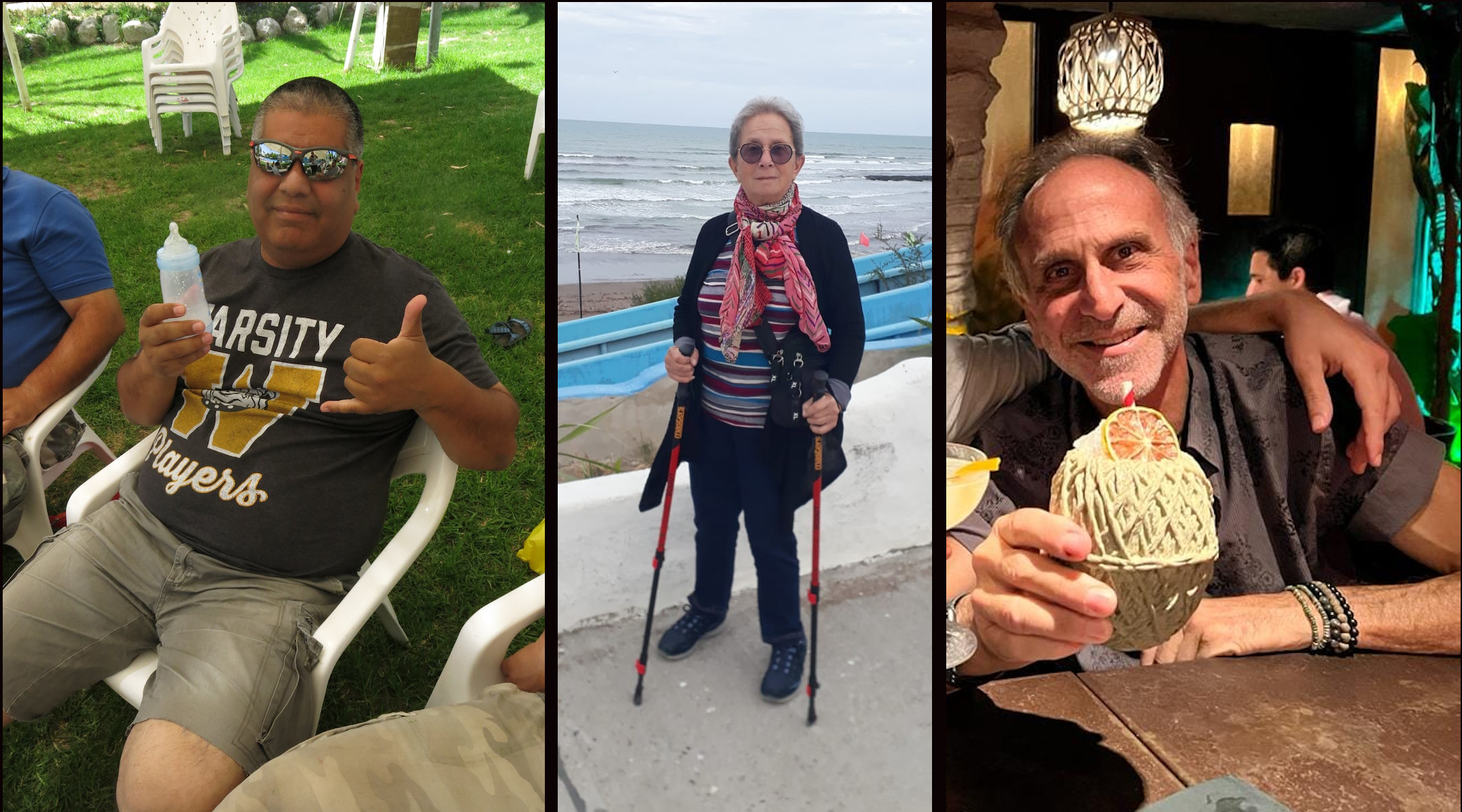 4 Argentine Israelis dead, others missing from kibbutzes after Hamas attack
(JR) — Argentina's Jewish community is reeling after at least four people with local roots were killed in the Hamas attack on Israel Saturday, while several others are missing and feared kidnapped or dead.
The distress is being acutely felt in Buenos Aires, which until Saturday held the ignominious record of being the site of the worst terrorist attack on Jews since the Holocaust. Eighty-five people died in the 1994 bombing of the headquarters of AMIA, Argentina's umbrella Jewish organization. At least 700 people died in Saturday's surprise attack by Hamas, which like the assumed perpetrators of the AMIA bombing is linked with Iran.
Meanwhile, four of five people running for president in Argentina expressed solidarity with Israel during a televised debate Sunday. The fifth, Myriam Bregman, a left-wing candidate and self-identified atheist Jew, said that while "lamenting the civilian victims," she blamed "the occupation and apartheid" of Israel for the violence.
Argentina is home to an estimated 180,000 Jews, the sixth-largest Jewish population of any country in the world. A long-faltering economy coupled with the violence of the AMIA bombing and other attacks in the 1990s have fueled a high rate of emigration to Israel for decades.
The dead in Israel include Rodolfo "Rody" Fabián Skariszewski, 56, who lived in Ohad, a small agricultural community in southern Israel. A graduate of the ORT Jewish high school in Buenos Aires and the Hechalutz Lamerchav youth movement, he was the father of three.
"I don't know who I am without you," his daughter Danielle wrote on Facebook. "You are my heart."
Silvia Mirensky, 80, was also confirmed dead. Mirensky moved to Israel more than 50 years ago with her husband and sons, moving to Ein Hashlosha, a kibbutz near Gaza that, like others in the region, drew many immigrants from South America. According to her sister, who also lived on the kibbutz, she died when militants breached her security room and set it afire.
Ronit Rudman Sultan, 55, was killed at Kibbutz Holit along with her husband Rolan. She had lived in Israel for 35 years since moving there from Buenos Aires and is survived by two sons and a grandson.
News of the death of Abi Korin, 56, traveled especially quickly because his father, Moshe Korin, is a prominent communal leader, an educator who directed the Ramat Shalom primary school in Buenos Aires and served as AMIA's culture secretary. Abi Korin moved to Israel in the 1980s and had three children; he was also a resident of Kibbutz Holit. "He fell fighting," his daughter Sara told local media.
Several other Argentinians in Israel remain missing, all from Kibbutz Nir Oz, a community of about 400 that was hard-hit in the violence. Brothers Eitan and Iair Horn disappeared from the kibbutz, where Iair lives and Eitan was visiting. Friends who launched a campaign for their release, "Free the Argentinean Hostages," also highlighted another missing woman from Nir Oz, Ofelia Roitman.
Also missing is Jose Luis Silberman, born in Buenos Aires, who has been living in Israel for 40 years, and his wife Marguit, daughter Shiri, and two sons Kfir (9 months old) and Ariel (3 years old).
Friends and family of the missing are hoping that they are among the more than 100 people that Israel believes Hamas is holding captive in Gaza.