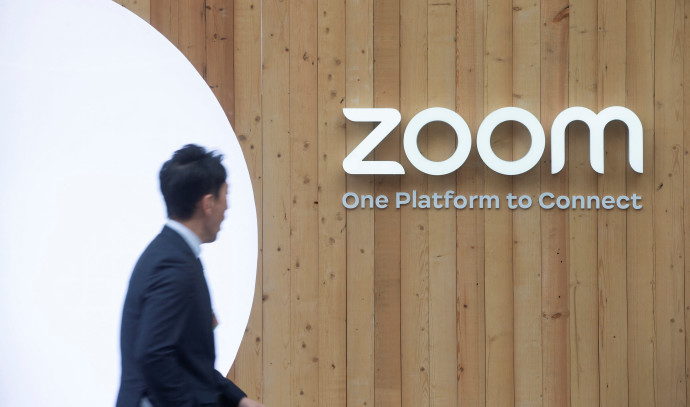 After an enquiry by the Post: Zoom cancels Hamas webinar
Zoom Video Communications has terminated a webinar scheduled for November 2, after determining it violated company policies, as result as an inquiry by The Jerusalem Post. The webinar featured Hossam Badran, identified as a senior Hamas official, and aimed at disseminating the group's propaganda to Western audiences.
Julia from Zoom's Trust and Safety department confirmed the cancellation in a statement to the Post: "We have determined that the webinar featuring Hossam Badran is in violation of our Acceptable Use Guidelines, and as a result, we have shut down this specific meeting."
The planned webinar had promised to provide a platform for Badran, former leader in Hamas' Izz al-Din al-Qassam Brigades during the Second Intifada, to address audiences across various regions. However, the content and the speaker's affiliation with Hamas, an entity officially recognized as a terrorist organization, triggered Zoom's response.
Decision aligns with Zoom policy
Zoom's decisive action aligns with its Terrorism and Violent Extremism Policy, which clearly prohibits "accounts that affiliate with organizations that use or promote violence against civilians to further their causes." The policy adds, "There is no place for terrorist or violent extremist groups on Zoom, or for those who affiliate with them or promote their activities."
The webinar, set to be multilingual and strategically timed for US and European audiences, was stopped before it could serve as a potential tool for spreading extremist narratives. Zoom's commitment to preventing the misuse of its platform for the promotion of terrorism has been highlighted in this instance, reaffirming the company's zero-tolerance stance on supporting or propagating violent extremism.