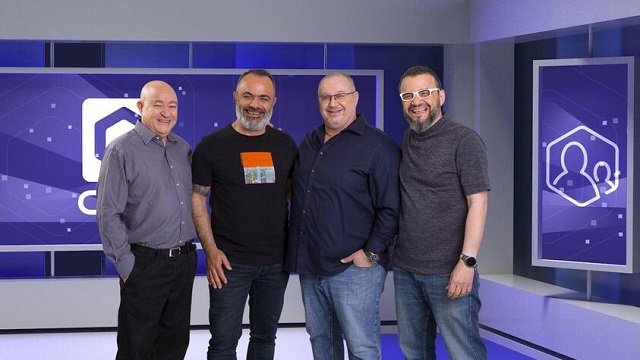 Ashton Kutcher Backed Coro Hits $500 Million Valuation with $80 Million Raise
Coro, an Israeli cyber security startup that offers an artificial intelligence (AI) powered platform for mid-market organizations, has hit a valuation of $500 million, halfway to unicorn status. It did so with a $60 million Series C round of financing which capped a total of $80 million raised in the last 6 months.
One of Coro's backers is Ashton Kutcher's Sound Ventures, which has made a number of investments in Israeli startups.
Israel Startup Nation is best known for its cyber security firms, so Coro is in good company. The $500 million valuation today is sure to someday be much higher than the $525 Million that Liberty Strategic Capital, the private equity firm founded and led by former U.S. Secretary of the Treasury Steve Mnuchin, paid last month for Zimperium, an Israeli firm that offers a mobile security platform purpose-built for enterprise environments.
Founded in 2014 and previously known as Coronet, Coro offers security solutions for the mid-market, providing all-in-one protection that its says, "empowers organizations to defend against malware, ransomware, phishing, and bots across devices, users, and cloud applications."
Coro boasts that more than 5,000 businesses depend the company for "holistic security protection, unrivaled ease of use, and unmatched affordability." Built on the principle of non-disruptive security, the Coro platform employs innovative AI technology to identify and remediate the many security threats that today's distributed businesses face, without IT teams having to worry, investigate, or fix issues themselves.
Coro has seen 300% year-over-year growth for each of the past three years – in spite of the worldwide Covid crisis shutdowns – and expects the same through 2022. The company's expansion plans include aggressive hiring to triple the Coro team globally, with an emphasis on its Chicago operations.
"Faced with limited security expertise, staff, and budgets, mid-market companies are forced to choose between impossibly expensive and labor-intensive enterprise solutions or piecemeal off-the-shelf solutions that cover only a small portion of their attack surface – and neither of these options offers true protection," said Guy Moskowitz, CEO, Coro. "Coro is quickly becoming the standard cyber security platform for mid-market companies, with thousands of installations protecting millions of devices and phenomenal growth across the board. With this latest round, we will further enable mid-sized companies to operate in the midst of an increasingly sophisticated and aggressive cyber landscape with genuine peace of mind and refocus critical resources on running successful businesses instead of on managing cyber security."