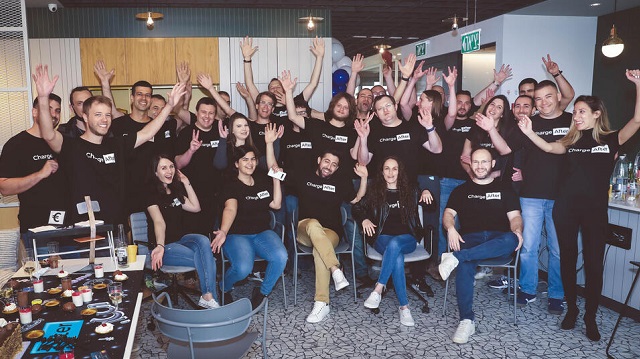 ChargeAfter Raises $44 Million for New Fintech
ChargeAfter, an Israeli fintech startup that offers a Buy Now Pay Later (BNPL) consumer financing network, brought in $44 million in a Series B round of investment led by The Phoenix. ChargeAfter has now brought in $60 million in investment to date.
Investopedia explains that BNPL is a type of short-term financing that allows consumers to make purchases and pay for them at a future date, often interest-free. Also referred to as "point of sale installment loans," BNPL arrangements are becoming an increasingly popular payment option, especially when shopping online.
The ChargeAfter platform is powered by a data-driven decision making engine and network of global lenders, ChargeAfter boasts that it delivers the most relevant financing offers to consumers from multiple lenders based on credit type – resulting in approvals for up to 85% of applications. ChargeAfter streamlines the distribution of credit into a single platform that retailers can implement rapidly both online and in-store. The company's growing lender network offers seamless integration to lenders seeking to grow their customer base while expanding into new retail markets.
"While BNPL has exploded in popularity in recent years, the marketplace often gives consumers limited options and up to a 70 percent decline rate," said Meidad Sharon, CEO, and founder of ChargeAfter. "Investor interest in ChargeAfter is a testament to the growing need for a network-driven financing platform made for merchants, banks, and financial institutions, as the industry rapidly shifts from a single lender, low-approval reality to a multi-lender experience where responsible lending and approvals rates upwards of 85% or more are the new norm."
"The investment will enable us to accelerate growth and further diversify our global lender and merchant networks while scaling strategic partnerships by providing leading banks, lenders, financial institutions, and industry partners a turnkey white label BNPL platform of their own." continued Mthe ChargeAfter CEO. "Our ongoing investment in the platform will expedite the onboarding of thousands of additional retailers to provide responsible financing to millions of shoppers worldwide – anywhere they shop."