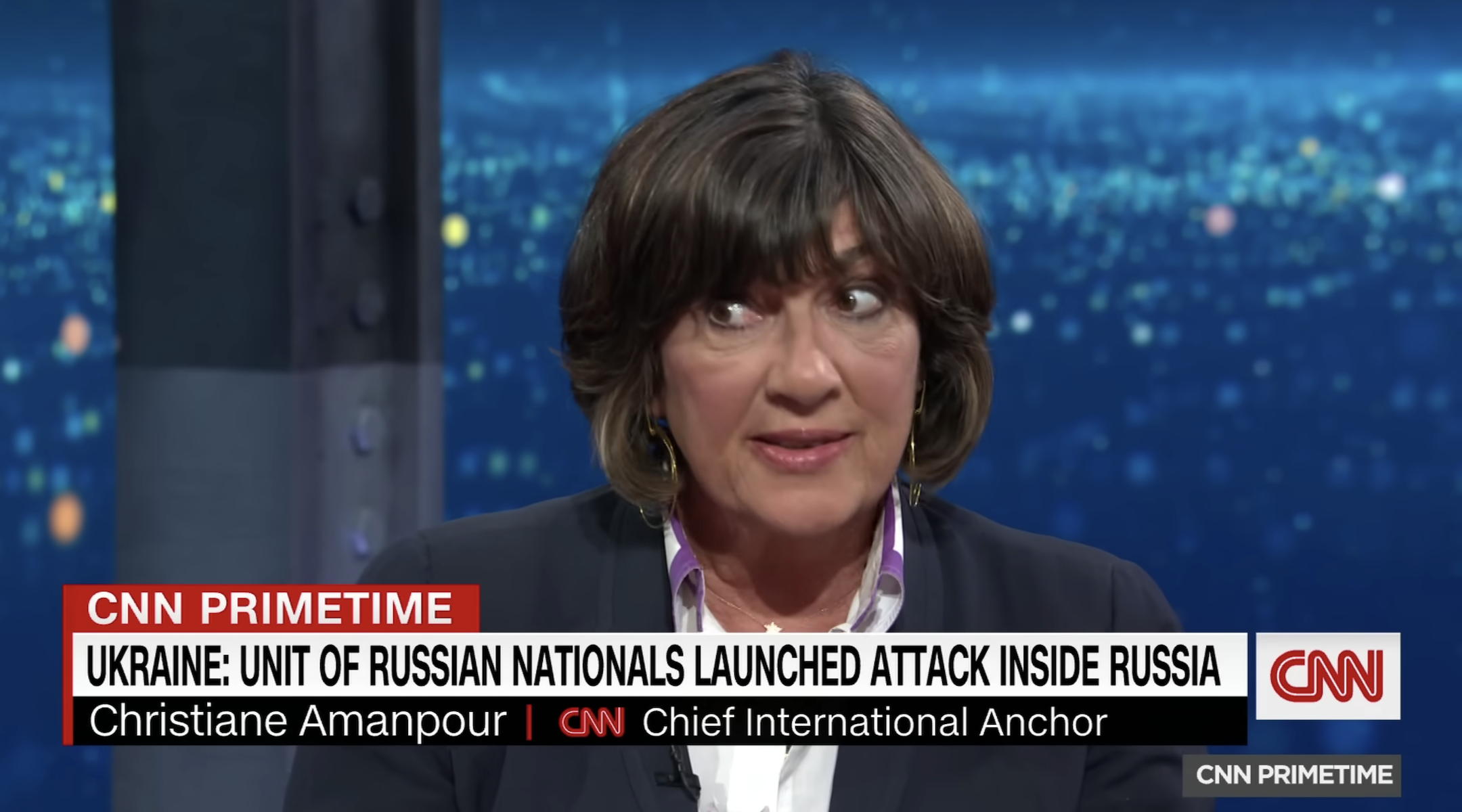 CNN anchor Christiane Amanpour apologizes for saying killing of British Israelis happened in a 'shootout'
((JEWISH REVIEW)) — CNN anchor Christiane Amanpour apologized on Monday for saying last month that the killing of three British Israelis happened in a "shootout."
Amanpour was referring to the shooting of three members of the Dee family, who were killed in a West Bank terror attack in early April by a Palestinian gunman. Maia and Rina Dee, ages 20 and 15, respectively, were killed, and their mother Lucy, 48, later died of her wounds.
Soon after the attack, Amanpour said on screen that the Dee daughters "were killed in a shootout, and now the mother has died of her injury." She made the comment amid a recounting of recent violence between Israelis and Palestinians, which has escalated this year.
Honest Reporting, a pro-Israel media watchdog, tweeted to Amanpour, "you owe a grieving family an apology." And this week, Rabbi Leo Dee, the husband and father of the victims, said he was considering suing CNN for $1.3 billion, according to the Jewish Journal.
The next day, Amanpour apologized on air.
"During that live interview, I misspoke and said that they were killed in a shootout instead of a shooting," she said. "I have written to Rabbi Dee to apologize and make sure that he knows that we apologize for any further pain that may have caused him."
Gil Hoffman, Honest Reporting's CEO, said in a statement that he hopes other journalists who saw his group's complaint and Amanpour's apology will be "careful to be completely accurate when they file their own reports."