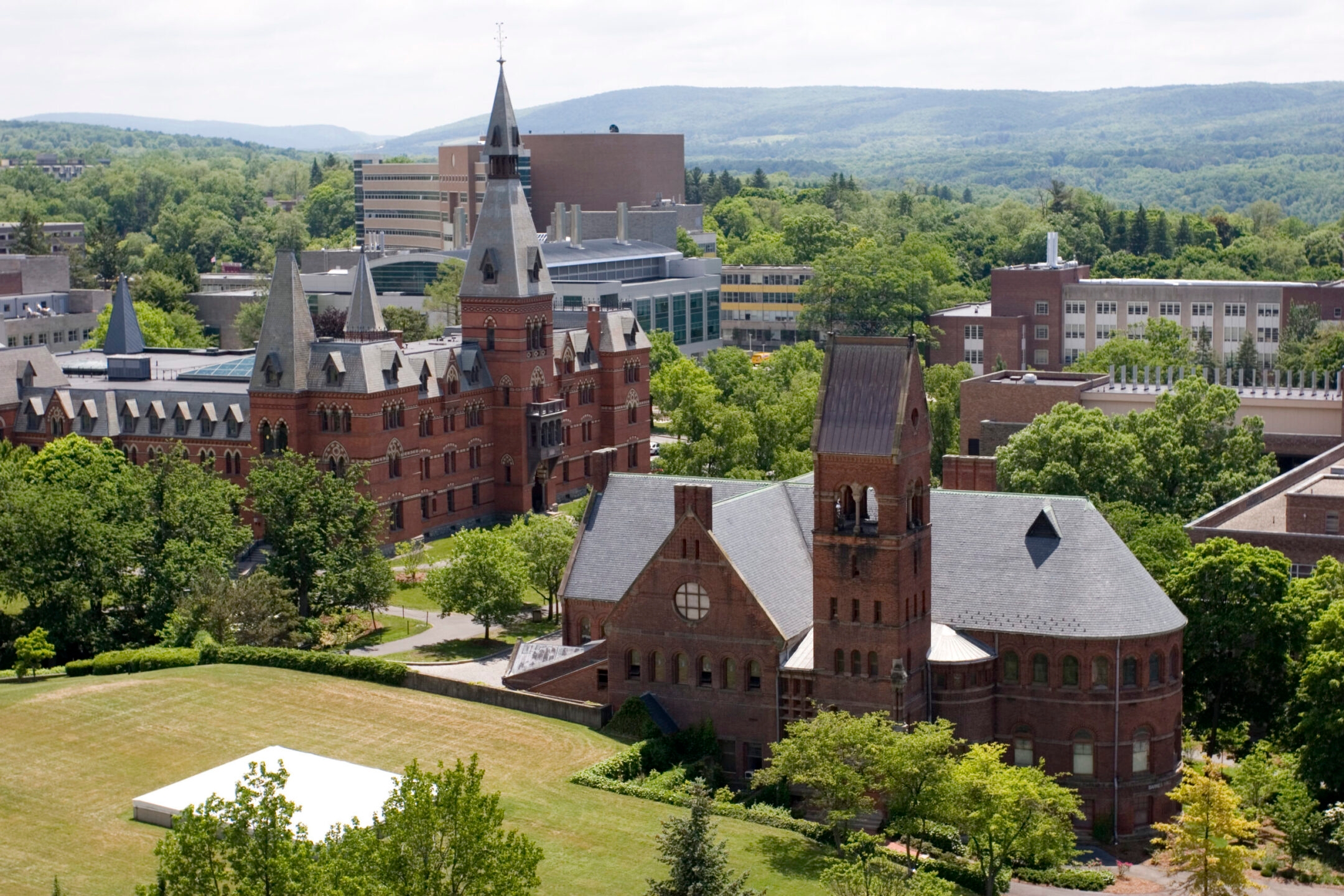 Cornell University cancels classes Friday following arrest of student for antisemitic threats
((JEWISH REVIEW)) — Following the arrest of a student charged with posting multiple antisemitic threats online, including one saying he would "shoot up" the kosher dining hall, Cornell University has announced it has canceled classes Friday in acknowledgment of the "extraordinary stress of the past few weeks" experienced by the campus community.
Faculty and nonessential staff are also excused from work.
Friday will serve as a "community day" the university said in an email to the Jewish Telegraphic Agency.
Patrick Dai, 21, from Pittsford, New York, who appeared in court for a brief hearing on Wednesday and did not enter a plea, has been charged with posting threats to kill or injure another person using interstate communications, a federal charge that carries a maximum sentence of five years in prison. The multiple posts threatening to kill and rape Jews appeared on a web forum unaffiliated with the university. 
The posts were published on Greekrank, a site that students at the Ivy League school and others use to rate fraternities and sororities. 
The posts, whose text has circulated widely on social media, were published Saturday and Sunday under pseudonyms including "hamas," "jew evil," "jew jenocide," "hamas warrior" and "kill jews," with titles such as "jewish people need to be killed," "eliminate jewish living from cornell campus" and "gonna shoot up 104 west," the name of the kosher dining hall.
Cornell has seen multiple instances of Hamas' Oct. 7 attack on Israel being celebrated. On Oct. 15, a Cornell professor referred to the attack as "exhilarating" before apologizing. He is now on leave. The campus was also graffitied with the messages "Israel is fascist," "Zionism = genocide" and "F— Israel," according to the Cornell Daily Sun.
In addition to the online threats on Greekrank, the university also received a "concerning crime alert" on Wednesday, Cornell president Martha Pollack said in a statement, according to CNN. Though the alert was unsubstantiated, it "adds to the stress we are all feeling," she wrote.
Cornell Police continue to have an increased presence on campus in the wake of the threats, university president Martha Pollack wrote in a letter to the community Wednesday.
"We cannot let ourselves be defined by the acts of one person, or even ten," Pollack wrote. "While we denounce hatred loudly, we must also remember to cherish and celebrate all the good that so many members of our Cornell community do and live every day."