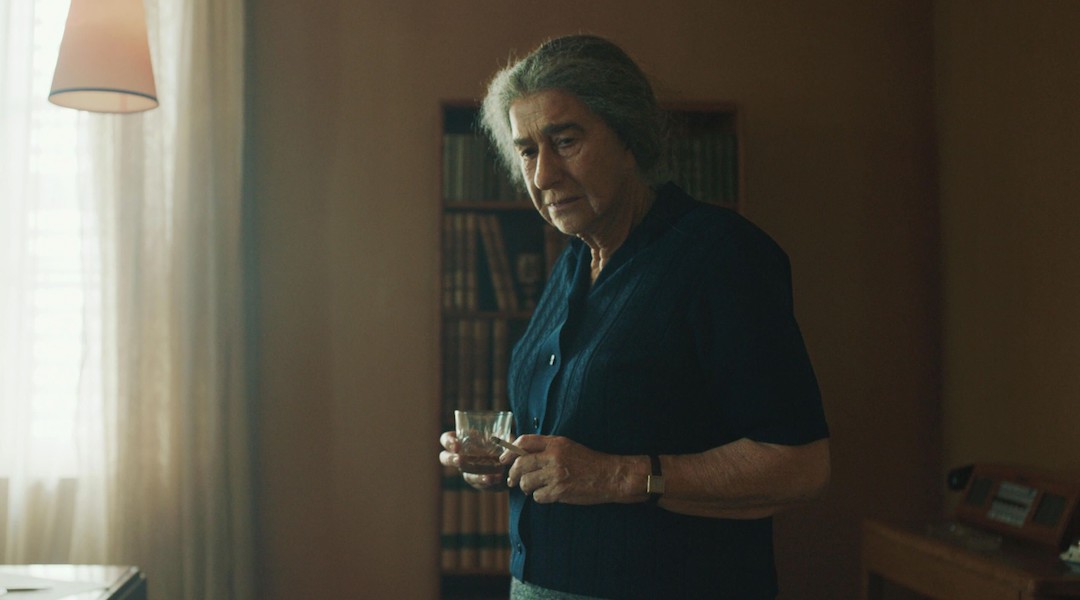 Golda Meir biopic starring Helen Mirren gets US release date
((JR)) — A biopic of Golda Meir, the Israeli prime minister who helmed Israel during the Yom Kippur War, is set to hit screens just one month shy of the conflict's 50th anniversary.
"Golda," directed by Oscar-winning Israeli filmmaker Guy Nativ and starring Oscar-winning actor Helen Mirren, will begin playing in theaters on Aug. 24. The film is set during the three-week war, which began as a surprise attack on Israel launched by Egypt, Syria and a number of allies on the holiest day of the Jewish calendar. It will focus on Meir's decision-making during the war, her complicated relationship with U.S. Secretary of State Henry Kissinger (played by Liev Schreiber) and her legacy around the world.
Israel's first and, so far, only female prime minister, Meir was born in Kyiv and grew up in Milwaukee before immigrating to Israel. She served as prime minister from 1969 to 1974. While she has historically been admired by American Jews, her legacy in Israel – particularly regarding her conduct before and during the Yom Kippur War – is more controversial. She resigned as prime minister months after the war ended, and died in 1978.
In addition to Mirren and Schreiber, the film stars Israeli actors Lior Ashkenazi as IDF Chief of Staff David "Dado" Elazar and Rami Heuberger as Defense Minister Moshe Dayan.
"Golda" had its world premiere in February at the Berlin Film Festival, and will open the Jerusalem Film Festival in July. That event will be held at Sultan's Pool, the outdoor amphitheater located directly under the walls of Jerusalem's Old City.
Mirren has already received critical acclaim for her performance in the role, which required makeup and prosthetics so that she would resemble Meir. Mirren is neither Jewish nor Israeli, which prompted some scrutiny regarding her casting.