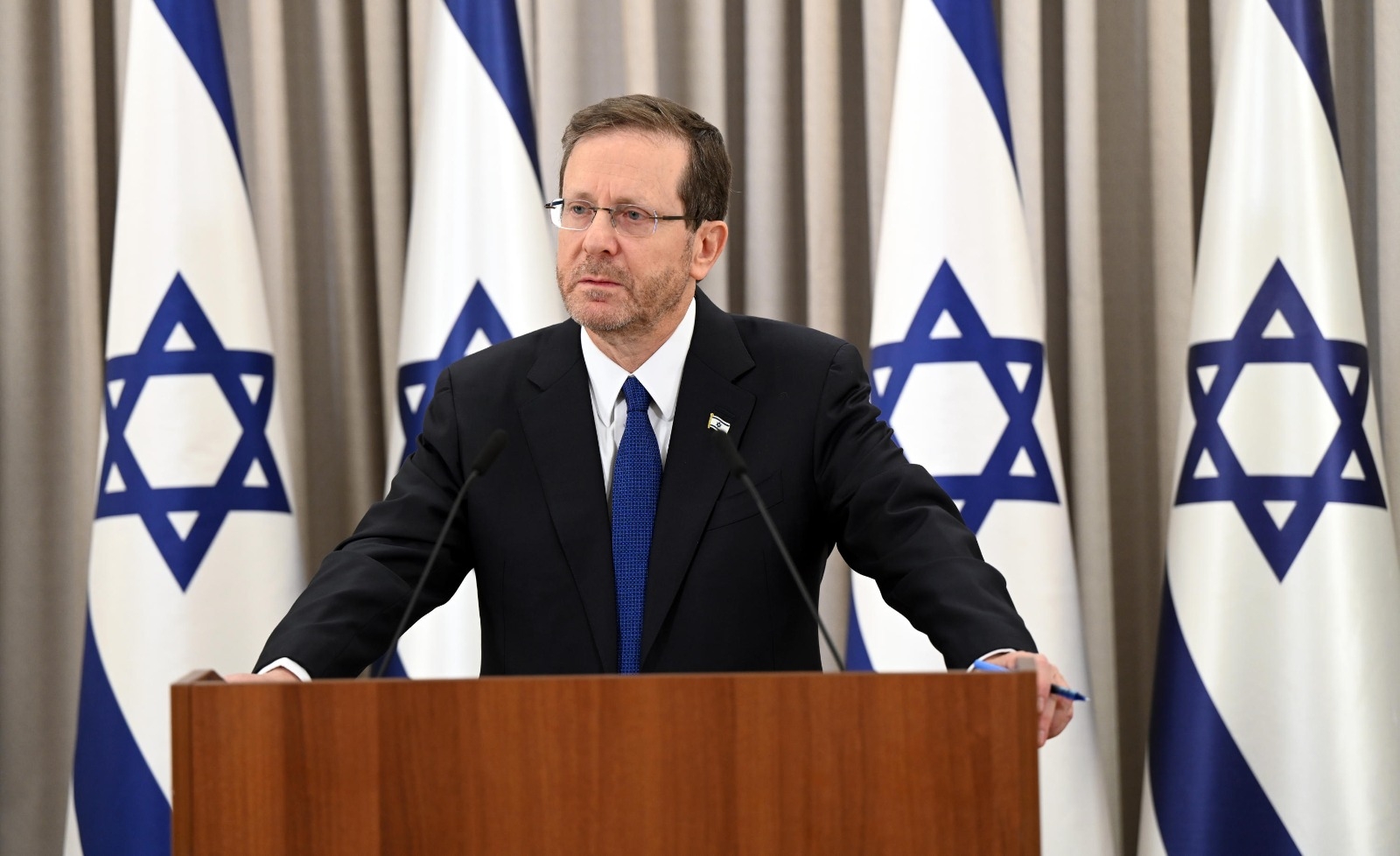 House and Senate invite Israeli president Isaac Herzog to speak to Congress
WASHINGTON ((JEWISH REVIEW)) — Republican and Democratic leaders invited Israeli President Isaac Herzog to address Congress to mark 75 years of the U.S.-Israel relationship.
The invitation, which will almost certainly include a White House visit with President Biden, is unusual in that it comes before Prime Minister Benjamin Netanyahu has been asked to meet with the American president.
Herzog will speak to the Congress on July 19,  House Speaker Kevin McCarthy, a California Republican, said Thursday in a statement. He announced the invitation jointly with House Minority Leader Hakeem Jeffries and Senate Majority Leader Chuck Schumer, both New York Democrats, and the Senate minority leader, Kentucky Republican Mitch McConnell.
"The purpose of the visit by President Herzog mirrors Speaker McCarthy's recent bipartisan trip to Israel — to commemorate the 75th anniversary of the statehood of Israel and reaffirm the special relationship between our two nations," McCarthy said.
Biden has not invited Netanyahu to visit since the Israeli prime minister began his most recent term in office in December, and has said it won't happen soon.
Biden has a decades-long friendship with Netanyahu, but is maintaining distance while Netanyahu continues to support legislation that would sap Israel's courts of much of their independence. Opponents of the court reform plan, who have turned out in massive protest rallies in Israel, say the courts are a bulwark protecting Israel's vulnerable populations. Biden also is unhappy with accelerated plans for settlement under Netanyahu, with rising Israeli-Palestinian tensions and with some of the far-right ministers in Netanyahu's government.
Netanyahu recently announced that he will visit China, which some observers said was sending a message to Biden that Israel can stand on its own, even to the extent of courting a major rival to the United States in the international sphere.
McCarthy has struck a bipartisan tone in his Israel dealings, notable in a Congress that is otherwise deeply polarized. Inviting Herzog to speak to Congress to mark Israel's 75th birthday was first raised last year by McCarthy's predecessor as speaker, California Democrat Nancy Pelosi. McCarthy maintained an expansive tone when he led a bilateral delegation to Israel earlier this year, which he noted in his invitation to Herzog.
"In May, I became the second Speaker of the U.S. House of Representatives in history to address the Israeli Knesset, and now, it is my privilege to host Israeli President Isaac Herzog for a similar honor," his statement said. "The only other President of Israel to share this distinction is his father — President Chaim Herzog — more than 35 years ago."