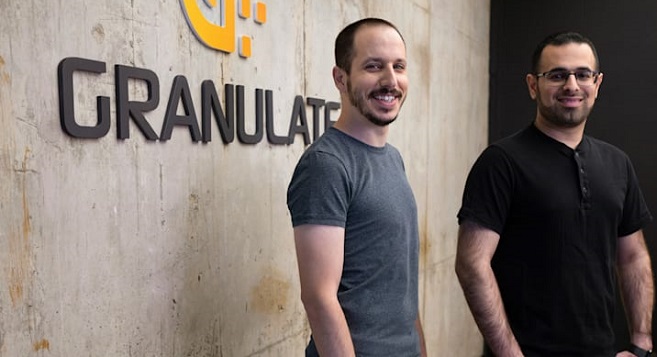 Intel Buying Israel's Granulate for $650 Million
Intel Corporation has an agreement to acquire Granulate Cloud Solutions Ltd., an Israel-based developer of real-time continuous optimization software. While the terms of the deal were not disclosed, Calcalist reports that it could be worth as much as $650 million.
Founded in 2018 by CEO Asaf Ezra and CTO Tal Saiag, Granulate is an AI-powered optimization layer to improve performance by creating a streamlined environment for any app. Applying dynamic low-level adaptations, Granulate enables organizations to handle their compute workloads with 60% fewer servers, improve throughput 5X per server and reduce latency by 40%. The company has raised a total of $45 million in investments to date.
Intel and Granulate's relationship began in late 2019, when Granulate was part of the first graduating class of Intel® Ignite, the startup accelerator program that taps into Intel's resources to help early-stage companies succeed. Over the past year, Intel and Granulate have worked together under a commercial agreement to collaborate on workload optimization on Xeon deployments. This collaboration resulted in gains in performance and decreases in costs for customers running on Intel processors. With the acquisition of Granulate, Intel will rapidly scale Granulate's optimization software, including across Intel's data center portfolio.
"Together with Intel, we believe we can help customers achieve meaningful cost reductions and five times the throughput across workloads," said Asaf Ezra, co-founder and CEO of Granulate. "As a part of Intel, Granulate will be able to deliver autonomous optimization capabilities to even more customers globally and rapidly expand its offering with the help of Intel's 19,000 software engineers."
Greg Lavender, chief technology officer, senior vice president and general manager of the Software and Advanced Technology Group at Intel, said: "We are building our portfolio of software optimization tools that offer flexible and scalable capabilities that allow us to meet the growing demand of the ubiquitous compute era. Granulate's innovative approach to real-time optimization software complements Intel's existing capabilities by helping customers realize performance gains, cloud cost reductions and continual workload learning."