Israel, Hamas Terror and Power Over Death
Israel, Hamas Terror and Power Over Death
Prof. Louis René Beres
"I believe is the one great word against metaphysical fear."-Oswald Spengler, The Decline of the West (1918)
Though misunderstood by Israel, there is no more compelling form of Jihadist power than power over death. The perilous result of such Israeli misunderstanding is that the nation's counter-insurgent strategies could remain detached from what is most important: Israel's core struggle against diverse Palestinian foes is not about calculable material losses or body counts. It is about achieving creative victories of "mind over mind," not "mind over matter."
For Israel, complex problems concerning anti-terrorist operations are always about more than comparative weapon systems. Arrow and Iron Dome are manifestly efficient elements of Israel's indispensable defense, but they deal narrowly with transient technological remedies. Looking ahead, as analysts must in any meaningful scientific inquiry, there will need to be more capably dedicated attention to root causes. Here, in the ritually adversarial Middle East, this suggests enhanced Israeli wariness about the Palestinian side's faith based policies.
Inter alia, this will mean a more comprehensive and intensive focus in Jerusalem/Tel Aviv on variable enemy searches for "martyrdom" and immortality. Conceptually, it will require a deeply intellectual look at Oswald Spengler's thoughtful affirmations of "I believe," primal declarations offered in a pleading response to humankind's overriding "metaphysical fear." In essence, to succeed longer-term against intermittent Palestinian insurgencies and wars, Israeli planners will need to pay greater attention to palpable enemy hopes for "power over death."
There is more. Israel's basic counter-terrorism policies ought never be too centered on military tactics, military hardware or prospective "victory." More correctly, these policies should be focused on enduring and potentially existential considerations. For Israel, all national strategic policy should flow purposefully from a broadly antecedent knowledge of science and of human leadership preference orderings.
In the end, all arguments to allow Israel to "finally defeat" Hamas via an "unleashed" IDF miss a much wider point. Also missing the point was the dissembling counsel of former US President Donald J. Trump and his breathtakingly vapid son-in-law. To wit, Jared Kushner, main architect of the Abraham Accords, affirmed imperiously that Trump's agreement exposed unceasing conflict with Hamas as "nothing more than a real-estate dispute between Israelis and Palestinians."
Hardly.
There is more. Soon, Israel's Ministry of Defense and IDF could learn more from Oswald Spengler and Sigmund Freudthan from Carl von Clausewitz and Yehoshafat Harkabi. This is not to suggest that Palestinian fighters in Gaza are necessarily or even singularly motivated by any all-consuming religious faith in "martyrdom," but rather that the raison d'etre of their recurrent insurgent violence is partially determined by rigid zero-sum calculations. Assuredly, the secular political search for Palestinian sovereignty and self-determination(statehood) does represent a conspicuous incentive for Hamas and its allies, but this loudly-proclaimed incentive is also less primal.
In vital national security matters, there exist variously convergent and divergent elements of law. On the one hand, prima facie, those far-flung jihadist insurgents who would seek to justify their attacks on Israeli civilians in the name of "martyrdom" are defilers of international law. Always, lawful insurgents, even those operating with some seemingly defensible "just cause," must satisfy longstanding jurisprudential limits on permissible targets and permissible levels of violence.
Even if the Palestinian side can be granted a "just cause" for their protracted insurgency against Israel, it can never be lawful for Hamas or allied forces to hurl rockets at Israel's noncombatant populations. In such cases, unlike the reciprocal and retaliatory armed force used by Israel, there is plain and incontestable evidence of "criminal intent" or mens rea.
Though appearances and manipulations can readily suggest otherwise, Israeli policies that are intended to thwart Jihadist terrorist indiscriminacy are generally supportive of international law. For Israel, unlike Hamas, there are no gratuitous attacks on civilians, For Israel, there is no mens rea.
Israel remains under widespread criticism for presumed "disproportionality" in its use of force contra Hamas. But this criticism ignores the authoritatively legal content requirement of "proportionality."[11] Under all applicable codified and customary law, this authentic requirement has absolutely nothing to do with equivalent force. Rather, it defines a particular and verifiable standard of "military necessity."
Under always-binding rules, an insurgent force (here Hamas) is prohibited from placing its active military assets among noncombatant populations (this war crime is known specifically as "perfidy"), while a counter-insurgent military force (here IDF) must be constrained by what is presumptively "necessary" to achieve operational success. For Jerusalem/Tel Aviv, there are no corresponding proportionality obligations to use equal or less violence than the Palestinian side, but only to take all needed steps to ensure that Israel's use of force remain humanely bounded by "necessity."
Under authoritative international law, which is always a part of a state's domestic law, even "sacred" rights of insurgency must exclude any deliberate targeting of civilians and/or force intended to inflict gratuitous suffering. Empty political witticisms aside, no insurgent force ever has a right to employ "any means necessary." Shallow revolutionary slogans may prove politically useful in mobilizing popular support against Israel, but they still have no tangible jurisprudential content.
In law, any insurgency that intentionally blurs the lines between combatant and non-combatant populations is impermissible. Irrespective of any apparent "just cause," it is still "terrorism" when insurgents murder noncombatants, whether by guns, bombs, knives or automobiles. In these recognizable matters, there can be no proper legal exceptions and no legal defense arguments based on presumably reciprocal wrongs.
Tu quoque, an already-discredited legal position, stipulates that because the "other side" is guilty of similar, equivalent or allegedly greater kinds of criminality, "our side" is evidently free of legal wrongdoing. In law, significantly, an argument for tu quoque is inherently invalid, prima facie, especially after the landmark judgments handed down at the Nuremberg (Germany) and Far East (Japan) post-World War II ad hoc criminal tribunals.
For both IDF and Palestinian insurgent forces, the right to armed force can never supplant the peremptory rules of humanitarian international law. Such primary or jus cogens rules (norms that permit "no derogation" are correctly referenced as either the law of armed conflict orthe law of war. Attentiveness to this basic law must remain an integral part of any civilized nation's counter-terrorism operations. Historically and conceptually, this law has its doctrinal roots in the Hebrew Bible, the Law of Athens, and Roman Law (most notably Emperor Justinian's Institutes).
There is more. During the latest Gaza war, diversionary legal manipulations persist. Endlessly, it seems, supporters of Palestinian terror-violence against noncombatants still insist that "the ends justify the means." Leaving aside the ordinary ethical standards by which any such argument must be clarified as indecent and incorrect, even the most noble ends can neverjustify inhumane means.
It's not really complicated. For more than two thousand years, core legal principles have specified that intentional violence against the innocent isprohibited. Always.
Clichés do not make law. In relevant jurisprudence, one person's terrorist can never be another's "freedom-fighter." Although it is certainly true that particular insurgencies can sometimes be judged lawful or law-enforcing (consider for example the American revolutionaries of the 18th century), even presumptively allowable resorts to force must conform to the settled laws of war. In law, every use of force must be judged not only in reference to its announced cause, but also to its adopted means.
Always, these are discrete or separate judgments.
By definition, whenever an insurgent group resorts to manifestly unjust or indiscriminate means, its actions constitute terrorism. Even if adversarial Palestinian claims of a hostile "occupation" were widely accepted to be reasonable, any corollary claims of entitlement to indiscriminate means would remain patently false and morally disfiguring.
It's not really complicated. International law cannot be invented and reinvented according to particular situations. It maintains very specific and determinable form and content. It cannot be defined and redefined by insurgent groups or insurgent patrons. This is especially the case when insurgent violence intentionally targets a designated victim state's fragile and most vulnerable civilian populations. In those cases, ipso facto, insurgent violenceis terror-violence.
There is more. National liberation movements that fail to meet the test of just means can never be protected as lawful or legitimate. Even if "compelling law" were somehow to accept the factually questionable argument that terror groups had fulfilled the broadly accepted criteria of "national liberation," (e.g., Iran-supported Hamas), they would still not satisfy the equally germane legal standards of discrimination, proportionality, and military necessity. These standards are expressly applied to insurgent or sub-state armed forces by the common Article 3 of the four Geneva Conventions of 1949, and by the two 1977 Protocols to these key Conventions.
Indisputably, all war and insurgency is governed by common standards of "humanity." These overarching criteria are binding upon all combatants by virtue of a still more comprehensive customary and conventional international law, including Article 1 of the Preamble to the Fourth Hague Convention of 1907. This foundational rule called the "Martens Clause" makes all persons responsible for upholding the "laws of humanity" and the associated "dictates of public conscience."
Under compulsory international law, terrorist crimes mandate universal cooperation in both apprehension and punishment. As punishers of "grave breaches" under international law,all states are expected to search out and prosecute or extradite individual terrorists. In no conceivable circumstances, and whatever the presumed expectations of religious faith, are states permitted to regard terrorist "martyrs" as legitimate "freedom fighters." In principle, this is also true for Israel, which was formed according to the inherently Jewish principles of Natural Law.
In law, rights can never stem from wrongs. Even if certain populations continue to insist on treating the most recalcitrant jihadist insurgents as "martyrs," such treatment can have no exculpatory or mitigating effect on attendant terrorist crimes. Despite any alleged justness of cause, and this includes frequently-cited adversarial references to "sovereignty" and "self-determination," nothing in international law can ever justify the deliberate targeting of non-combatant Israeli populations. In this connection there are notable ironies. During the extant Gaza War, such targeting has killed and injured not only Palestinians working in Israel, but also Thai agricultural laborers whose only interest is supporting their indigent families back home.
In essence, Israel's jihadist foes are in perpetual search for the preeminent form of power on planet earth. This means power over death. Accordingly, Jerusalem/Tel Aviv's counter-terrorism policy-makers ought never lose sight of this power and its primal place in determining certain enemy decisional calculi. In the end, power over death could even trump every other more tangible form of power, including those forms that are based upon aircraft carriers, missiles or technologically advanced weapon systems. The true cause of this expectation lies at the heart of what it means to be human.
Philosopher Alfred North Whitehead would argue that in all world politics, any deeply felt promise of immortality must be of utterly "transcendent importance."
This signifies, among other things, that the primary Israeli orientation to wage battle in counter-terrorism must always focus on "mind over mind," not just "mind over matter." Whenever enemies assign an absolute primacy to the words "I believe," it should immediately become an "automatic" signal to Jerusalem that the best Israeli response must be undertaken at a recognizably intellectual level. Though intangible and not easily understood by ordinary politicians or planners, an enemy search for power over death can prove decisively all-important and plainly unresponsive to ordinary threats of military harm.
What next? To blithely dismiss such a distressingly complex reality will be tempting for Israel, but that dismissal could prove catastrophic. When a determined enemy is driven by presumptively existential notions of "I believe," the Israeli arsenal of plausible counter-measures must be rendered correspondingly flexible. This analytic imperative would become even more obvious should that enemy become endowed (directly or indirectly) with nuclear or other weapons of mass-destruction.
Though such ominous endowment is presently implausible, it is by no means inconceivable. In this regard, in the longer term, strategic policy planners must bear in mind that acts of nuclear terrorism need not require authentic nuclear weapons, and could involve "only" conventional rocket attacks on Israel's Dimona reactor In the final analysis, Israel's deterrence posture will have to function as a seamless web, allowing decision-makers to choose from an already-available range of purposeful policy options.
Any such fateful choice could concern insurgent foes who seek not "merely' sovereignty and self-determination,but "power over death."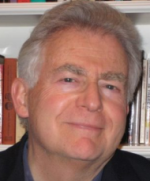 Louis René Beres was educated at Princeton (Ph.D., 1971), and is Emeritus Professor of International Law at Purdue. His twelfth book, Surviving Amid Chaos: Israel's Nuclear Strategy, was published in 2016. His other writings have been published in Harvard National Security Journal; Yale Global Online; World Politics (Princeton); Bulletin of the Atomic Scientists; Israel Defense; Parameters: Journal of the US Army War College; Special Warfare; Oxford University Press; The Jerusalem Post; Infinity Journal; BESA Perspectives; US News & World Report; The Hill; and The Atlantic.
His Terrorism and Global Security: The Nuclear Threat (Westview, first edition, 1979) was one of the first scholarly books to deal specifically with nuclear
This article was first published in Modern Diplomacy

Read more about: Hamas, Israel-Palestine conflict, War in the Middle East