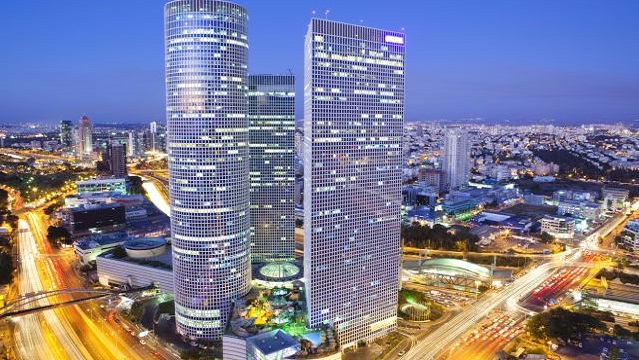 Israel High Tech Scene July 9 – July 15
New Startups / VC Funding
Medtronic Signs $585 Million Deal With Israel's CathWorks
CathWorks, an Israeli medtech firm that offers a non-invasive diagnostic alternative to catheters, has entered into a deal with the international healthcare technology company Medtronic in which Medtronic will invest up to $75 million and immediately begin co-promotion of CathWorks' FFRangio System in the U.S., Europe and Japan.
As part of a separate agreement, Medtronic will have the option to acquire CathWorks once certain undisclosed… Read More Here
Amnon Shashua's AI21 Labs Raises $64 Million
AI21 Labs, an Israeli startup from Amnon Shashua that specializes in Natural Language Processing (NLP), has raised another $64 million in a Series B funding round led by Ahren Innovation Capital Fund. With the raise, the company now has a valuation of $664 million.

Please help us out :

Will you offer us a hand? Every gift, regardless of size, fuels our future.

Your critical contribution enables us to maintain our independence from shareholders or wealthy owners, allowing us to keep up reporting without bias. It means we can continue to make Jewish Business News available to everyone.
You can support us for as little as $1 via PayPal at

[email protected]



Thank you.

It was just last November that AI21 Labs brought in $20 million in funding which at the time gave it a $400 million valuation… Read More Here
IPOs and Unicorns
Mobileye Postponing $5 Billion IPO
Mobileye, it seems, will need to postpone its initial public offering (IPO), which the Israeli company owned by Intel that develops automated driving systems expected would bring it as much as a $50 billion valuation. The reason for the delay, not surprisingly, is the current state of the markets around the world.
In 2017, Intel bought out the company for $15.3billion.
Mobileye Founder and CEO Amnon Shashua explained to… Read More Here
Israeli Unicorn Celsius Network Files For Bankruptcy
Celsius Network, an Israeli fintech startup and unicorn working in the crypto industry has filed for chapter 11 bankruptcy. The decision comes just days after news broke that the company was being sued for millions.
The company's web site's home page now has a popup that declares, "Celsius and certain affiliates have filed voluntary petitions for Chapter 11 Bankruptcy relief to stabilize our business and implement a restructuring that maximizes… Read More Here
Mergers and Acquisitions
Israel's IronSource Merges With The U.S Video Game Unity
Israel-based ironSource is merging with the video game engine Unity Software. The combined company seeks to reach $1 billion in adjusted EBITDA by the end of 2024. The deal is expected to be completed before the end of the year
Silver Lake and Sequoia, the two largest Unity owners, will invest $1 billion in Unity in the form of convertible notes following the closing… Read More Here
Israeli Startup Optimove Buys British Graphyte For $40 Million
Optimove is an Israeli startup that offers a Customer Service Management (CRM) marketing service. The firm has just acquired the British real-time, cloud-based personalization platform services provider Graphyte for an undisclosed sum, but Calcalist reports that it was for $40 Million.
The acquisition comes right after Optimove also bought Kumulos, a provider of a personalized messaging platform for mobile applications, for an estimated $10 million… Read More Here
SundaySky Israeli Video Startup Acquired By America's Clearhaven Partners
SundaySky, an Israeli startup that offers a platform for video optimization at scale, has been acquired by the American firm Clearhaven Partners for $100 million. The deal comes after SundaySky was forced to back out of a planned IPO that the company expected would give it a $300 Million valuation.
A number of companies from Israel Startup Nation dropped plans for IPOS recently. eToro, the Israeli startup that offers its clients a trading platform, has finally scrapped its planned IPO and will instead try to… Read More Here
L3Harris Drops Plans To Acquire NSO Group's Spyware Tech
L3Harris Technologies, an American aerospace and defense company that is rated the sixth largest supplier of such services to the American Defense Department, has reportedly nixed plans to acquire the controversial Pegasus spyware from Israeli cyber security firm NSO Group.
The news comes after the New York Times reported that L3Harris executives quietly visited Israel numerous times in recent months as part of the company's plans for the acquisition. In addition, the paper also reported that American intelligence officials "quietly supported" the deal…. Read More Here
Other Business Stories
President Biden And Israel Premiere Yair Lapid Sign Jerusalem Declaration On U.S.-Israel Strategic Partnership
The leaders of the United States and Israel, President Joe Biden and Prime Minister Yair Lapid, signed a historic agreement on Thursday which reaffirms the "unbreakable" bonds between the two countries and the "enduring commitment of the United States to Israel's security."
Officially called the Joint Declaration on the US-Israel Strategic Partnership, it is also being called the Jerusalem declaration… Read More Here
NY AG Letitia James Accuses Teva Pharmaceuticals Of Lies And Cover-Up In Opioid Case
New York State Attorney General Letitia James has taken legal action to hold Teva Pharmaceutical Industries, Ltd. — the Israel-based parent company of Teva Pharmaceuticals USA – responsible for what she alleges were false statements that the company's executives made in sworn affidavits related to a recent opioid case. The AG's office said that it has uncovered new evidence in the matter.
Attorney General Letitia James said that Teva made "significant and intentional misrepresentations to the Office of the Attorney General… Read More Here
Israel Tourism Bounces Back From Covid Crisis With 1 Millionth Tourist
Israel's tourism industry set a major milestone as the country welcomed its one millionth tourist since the final end of its Covid related closures. Israel formally reopened for business – the tourism business – about four months ago after repeatedly barring foreign tourists from entering due to the Coronavirus crisis.
Israel's Minister of Tourism Yoel Razvozov personally welcomed the one millionth tourist – Belinda Desoyo Lee Marcelo, 53. In another milestone, the tourist is actually a resident of the United Arab Emirates (UAE). Such tourism from the UAE only became possible when, during the height of the Covid crisis in… Read More Here
Israeli Crypto Firm Celsius Network Sued – Accused Of Bean A Ponzi Scheme
Israeli CryCelsius Network, an Israeli fintech startup and unicorn working in the crypto industry is being sued by someone who accused the firm of having run a Ponzi scheme.
Jason Stone, who managed the KeyFi Inc investment fund together with Celsius Network, filed the lawsuit that accused the company of having defrauded him and of the "gross mismanagement of customer deposits." Stone further alleges in his suit that he provided the company with services worth millions… Read More Here