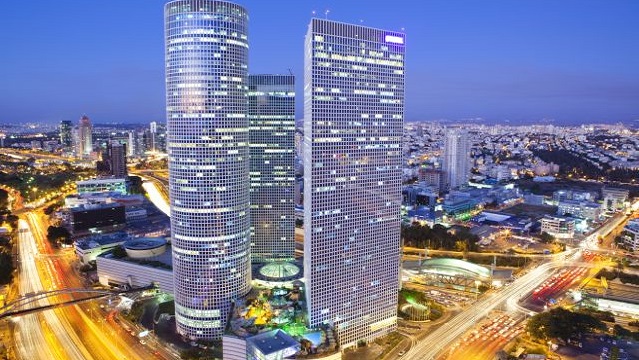 Israel High Tech Scene May 21 – May 27
New Startups / VC Funding
Startup Semperis Raises $200+ Million For Cyber Security
Semperis, an Israeli cyber security startup that offers identity-driven cyber resilience tech for enterprises, raised more than $200 million in a Series C round of funding led by KKR.
Israel Startup Nation is big on cyber security. And with all of the ransomware attacks and other big hacks reported on in the news these days it is no wonder that Israeli startups like Semperis are bringing in the money …Read More Here
The Cartier Women's Initiative Teams With Tech It Forward For First Ever Israel Program
The Cartier Women's Initiative which helps women entrepreneurs is expanding into Israel for the first time this year, partnering with Tech it Forward. It makes perfect sense that Cartier would look to Israel for such new talent as Israel Startup Nation is at the center of the world's high tech innovation and entrepreneurship. And Tech It Forward was itself established by two women entrepreneurs: Jennifer Elias and Jessica Rosner.

Please help us out :

Will you offer us a hand? Every gift, regardless of size, fuels our future.

Your critical contribution enables us to maintain our independence from shareholders or wealthy owners, allowing us to keep up reporting without bias. It means we can continue to make Jewish Business News available to everyone.
You can support us for as little as $1 via PayPal at

[email protected]



Thank you.

The Cartier Women's Initiative is an annual international entrepreneurship program that aims to drive change by empowering women impact entrepreneurs … Read More Here
Rivery Raises $30 Million For ELT Platform
Rivery, an Israeli startup that offers a Software as a Service SaaS ELT platform, has raised another $30 million in a Series B round of funding led by Tiger Global Management. The raise comes a little over a year after Rivery brought in $16 million in a Series A round of funding, giving the company a total of $48 million raised to date.
ELT refers to Extract, Load and Transform. This is a data integration process in which raw data from a source server is moved over to a data system like a data warehouse or data lake. The data is then prepared for the downstream users … Read More Here
NeuraLight Raises $25 Million For Neurological Disease Treatments
NeuraLight, an Israeli MedTech startup that offers a solution to help provide teleneurology with smartphones developing objective and sensitive biomarkers for neurological disorders, raised $25 million in Series A funding, led by Koch Disruptive Technologies.
NeuraLight was founded this year by Micha Breakstone, who co-founded Chorus.ai, a sales platform based on natural language processing and enables the extraction of insights from sales staff discussions in order to boost their chances of success. In July that company had a big exit when it sold to ZoomInfo for $575 million in cash … Read More Here
IPOs and Unicorns
StarkWare Raises $100 Million Series D At $8 Billion Valuation
In less than a year, the valuation of the Israeli startup StarkWare which provides scalability and privacy solutions for blockchain technology has increased fourfold.
StarkWare has raised $100 million at an $8 billion value thanks to the new investment by Greenoaks Capital and Coatue … Read More Here
Monte Carlo Data Quality Startup Is A Unicorn After Fourth Funding Round In Two Years
Monte Carlo, an Israeli-American startup specializing in data observability technology, has announced the closing of a $135 million Series D funding round headed by IVP, with participation from Accel, GGV Capital, Redpoint Ventures, ICONIQ Growth, Salesforce Ventures, and GIC Singapore.
This makes the total fundraised to date $236 million. The company value of the round was $1.6 billion … Read More Here
EToro Trying To Raise $1 Billion
eToro, an Israeli company that offers a platform for trading, is still reeling from its failure to move forward with an initial public offering (IPO) through an SPAC merger. And so the company is looking to make up for this by bringing in another $800 million – $1 billion in funding. Calcalist has reported.
The eToro platform and app offer a variety of financial assets in which to trade and invest and is used by people … Read More Here
Mergers and Acquisitions
Israel's Amdocs Buying UK's MYCOM OSI For $188 Million
Amdocs, an Israeli provider of software and services to communications and media companies, is acquiring the British firm MYCOM OSI, which provides SaaS-based cloud network and service assurance solutions to communications service providers globally, for $188 million.
The deal is for cash, which, subject to the satisfaction of the conditions to closing, is expected to be completed in the fourth quarter of fiscal 2022 … Read More Here
Israel's PubPlus Acquired By Canada's ClearPier For $60 Million
PubPlus, an Israeli advertising technology company, is being acquired by the Canadian firm ClearPier, an advertising technology company, for $60 million. PubPlus, which employs 60 people, almost hit $100 million in revenue in 2021.
So, not every exit from Israel Startup Nation is worth billions … Read More Here
Yariv Bash's Flytrex Is Largest Drone Delivery Service In U.S.
Yariv Bash's Flytrex is continuing to expand its drone delivery service, which is already the largest in the U.S. The company has now made a new deal with Unilever to deliver ice cream from the CPG giant's "The Ice Cream Shop" virtual storefront … Read More Here
Other Business Stories
Patrick Drahi Under Investigation Over BT Stake
Patrick Drahi's increased stake in BT Group Plc is under investigation by British authorities. The British are concerned about national security interests because BT is a former state-owned telecommunications monopoly that continues to control a large share of the country's Internet services.
The 58 year old Patrick Drahi was born in 1963 in Casablanca, Morocco, to a Sephardic Jewish family. He founded the Amsterdam-based holding company … Read More Here
MindFly Will Power EuroLeague Players' First-Person View Material
Europe's premier professional basketball league, the EuroLeague, selected Israeli startup MindFly to enter into a deal that will make sports broadcasting history.
Every player in the 2022 season will be fitted with an AI-powered bodycam during the games. For the first time, fans will be able to see, hear, and feel everything their favorite player does on the court … Read More Here
Sunday BeyondMinds Shut Down, Monday The Founder-CEO Founded A New One
Israeli AI startup BeyondMinds informed its 65 workers on Sunday that the company is closing and that they would be fired off.
BeyondMinds was informed on Sunday that a potential sale of the company it was investigating had fallen through due to market conditions and a general slowdown in personnel recruiting … Read More Here