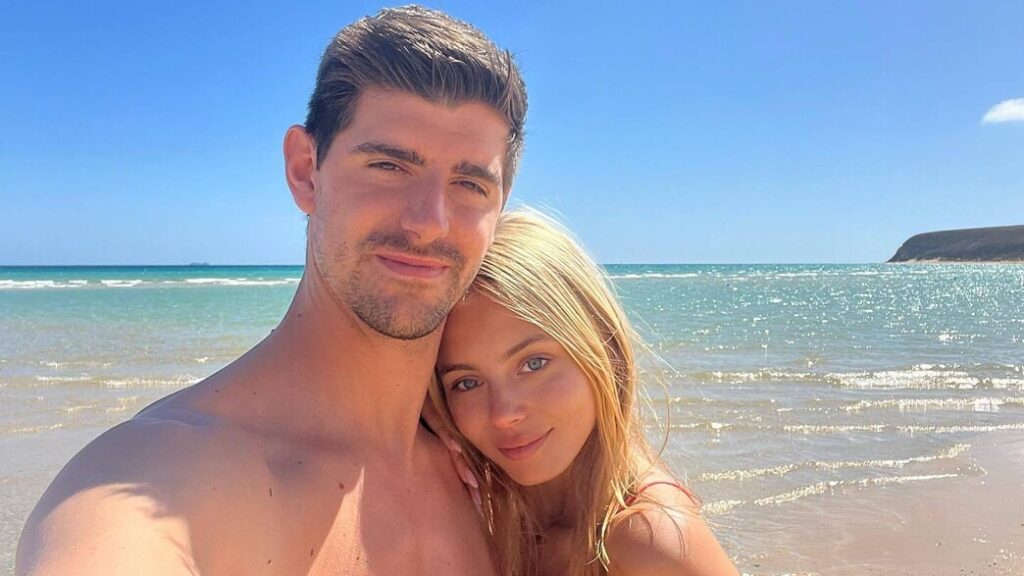 Israeli model Mishel Gerzig said YES to Real Madrid Star Thibaut Courtois
After a year of a well-publicized and photogenic relationship, the Belgian goalkeeper Thibaut Courtois, and the Israeli model, Mishel Grezig, are engaged.
The exciting news came today (Saturday) after Courtois, 30, bended knee to propose to his Israeli model, Gretzig, 24, on a romantic holiday.
Gerzig explains in an interview with the Israeli publication La'isha how it began on Instagram.

Please help us out :

Will you offer us a hand? Every gift, regardless of size, fuels our future.

Your critical contribution enables us to maintain our independence from shareholders or wealthy owners, allowing us to keep up reporting without bias. It means we can continue to make Jewish Business News available to everyone.
You can support us for as little as $1 via PayPal at

[email protected]



Thank you.

"Thibaut observed a photograph of me with my dog, Milo. He reacted to my photograph with the word "adorable." I immediately recognized him due to my passion for football. I replied, "thank you," and we began communicating.
"He began to ask me questions about Israel and the military. In April, I had many positions in Madrid, and we then met for the first time in person. We reconnected in early July. That is when our connection got passionate," Gerzig explains.
From a prior relationship, Courtois has two small children.
Due to the model's Israeli citizenship, not all of the comments were good when Courtois posted a photo of himself with Gerzig with the description "the love of my life" on Instagram. Some users called for "free Palestine."
Gerzig says that she and Courtois perform the traditional Kiddush blessing over wine and sanctification of the day before Shabbat each week.