Israeli Startup Nemo emerges from stealth to industrialize nanomaterials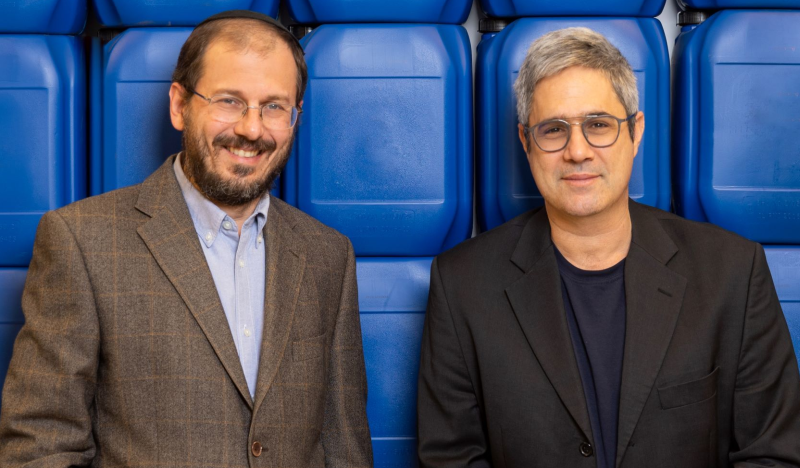 Nemo Nanomaterials, founded in 2018, has emerged from stealth mode to produce game-changing nanomaterials that expand the possibilities of industrial additives in practically every market sector.
The need for sustainable technologies that improve people's lives while maintaining the health of the planet requires innovative new materials designed for safe, sustainable manufacturing and production.
Nemo's patented technology for processing and mixing carbon nanomaterials impart metal-like properties to plastics for advanced systems: electronic systems, under-the-hood components, fluid supply lines, battery casings, and internal and structural components, resulting in weight savings of up to 30% when compared to metals.
Nemo Nanomaterials technology is applicable to the electronics, textile, construction, telecommunications, energy, aviation, and aerospace industries.
The exclusive dispersion method generates and preserves nanostructures with a wide variety of functions. This results in a uniform and stable integration into any material. It binds the additive and the substance inextricably on a nanoscale, enhancing performance without altering process requirements.
Additive concentrates are incorporated into conventional manufacturing processes to significantly improve their performance.
Alexander Zinigrad and Jonathan Antebi founded Nemo Nanomaterials in 2018. The startup raised $7 million in pre-seed and seed finance, with the majority coming from Cyprus-based GEM Capital.
The company has partnered with 10 large corporations, including multibillion-dollar multinationals. Customers and co-development partners in various phases of pilots and product validation are included on the list. Nemo began mass-producing its products in response to commercial requests from clients.
One example is the automotive industry. This industry is moving away from old, polluting products. Modern cars place unusual demands on materials, requiring them to be lightweight and durable while also offering conductivity and electromagnetic shielding.
Most importantly, throughout the product's lifecycle, all materials must be maintained sustainably. This has invariably resulted in manufacturers making trade-offs between material qualities and functionality.
The demand for new materials needed for the car industry is being projected to surpass $99 billion by 2025. This is one of the markets that Nemo Nanomaterials addresses.
Nemo's scientific discovery enables the replacement of metals with plastic materials – by obtaining the requisite electrical conductivity and EMI shielding qualities while retaining the plastic's original capabilities.
On the basis of EMI shielding and electrical conductivity alone, the company can attain a market size of more than $10 billion. And that is only one of an almost infinite number of possible applications and configurations.
"High-end carbon nanomaterials are known to mankind for decades. They recently were made available on a commercial scale. Many companies have made lots of promises in regard to making real industrial products out of them, but Nemo is unique in making them a reality. Nemo's technology enables a revolution in nano-carbons. It solves many wide and acute industry challenges across a myriad of specifications while delivering ready-to-use additives that can be used by the industry utilizing existing machinery and procedures. Nemo Nanomaterials is going to provide materials that are required for the future of manufacturing," said Jonathan Antebi, Co-founder and VP of Business Development.