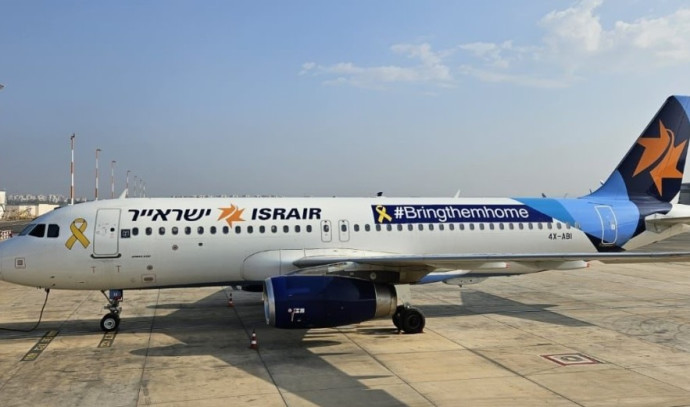 Israir launches yellow-ribbon campaign to bring Hamas hostages home
Israir, in a show of solidarity with the efforts to bring Israel's hostages home from Hamas, has introduced a new initiative.
For the first time, they have inscribed their company's plane with the hashtag #bringthemhome and adorned it with a yellow ribbon.
The objective is to spotlight the issue of the hostages not only in Israel but also on a global scale, especially in the destinations served by the airline.
Israir: Supporting the release of the hostages
This initiative is a heartfelt part of their operation that supports these individuals.
As a part of this program, Israir is offering one-way tickets to Eilat for NIS 69. This offer is available for families of evacuees traveling to visit their loved ones in Eilat, residents of the Gaza envelope arriving in Tel Aviv and returning to Eilat, and medical teams flying in to assist in the treatment of the Gaza envelope evacuees.