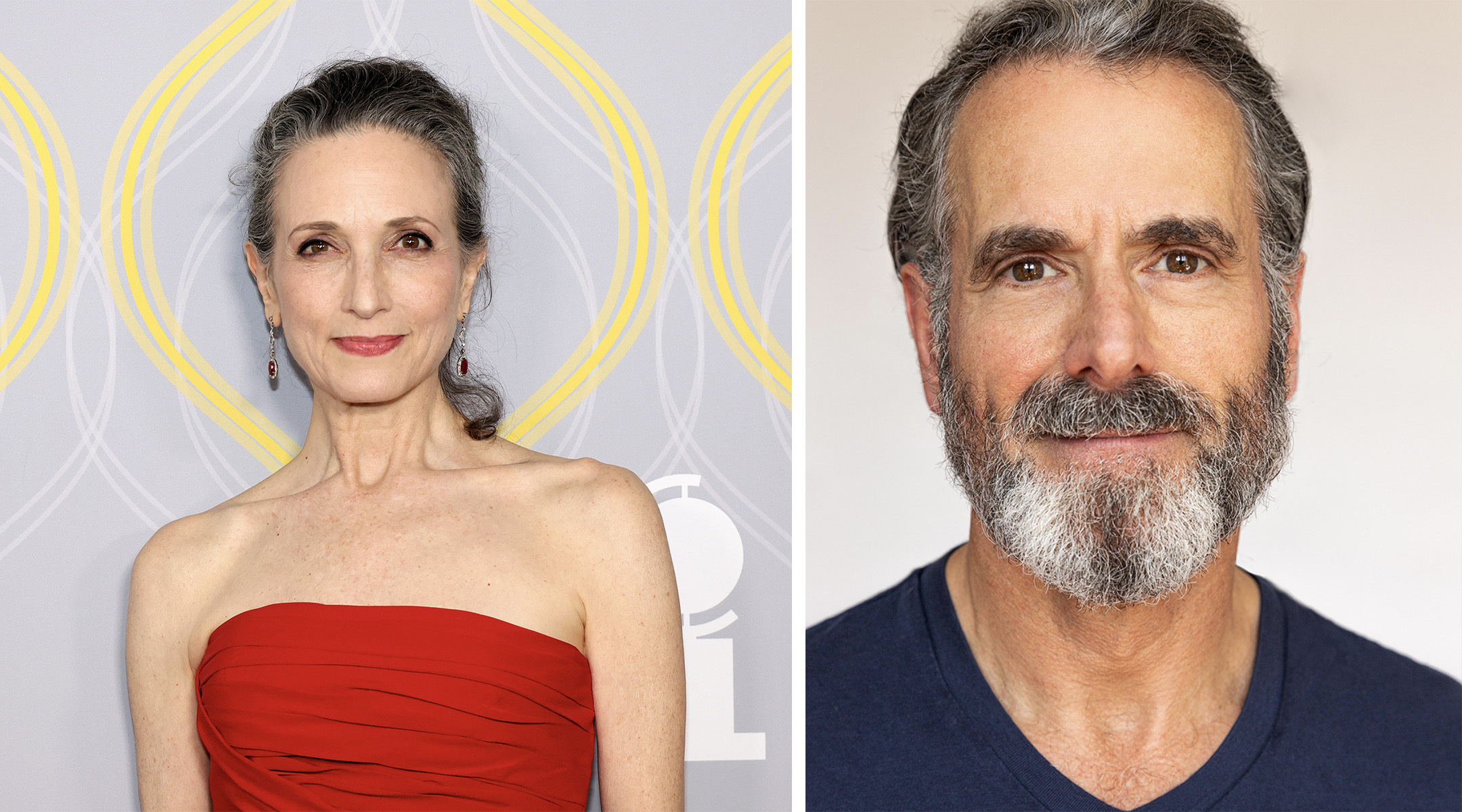 Jewish actors Bebe Neuwirth and Steven Skybell to join 'Cabaret' revival on Broadway
(New York Jewish Week) – The forthcoming Broadway revival of the iconic musical "Cabaret" has added two Jewish actors to its star-studded cast.
Steven Skybell will join the highly anticipated production as Herr Schultz, a Jewish fruit vendor who courts a younger German woman in 1929 and 1930. Bebe Neuwirth will play that character, boardinghouse owner Fräulein Schneider.
Skybell and Neuwirth, whose casting was announced on Thursday morning, will join previously announced cast members Eddie Redmayne, who will play the Master of Ceremonies, Gayle Rankin as Sally Bowles and Ato Blankson-Wood as Clifford Bradshaw. Previews for the revival, which is titled "Cabaret at the Kit Kat Club," are set to begin April 1, 2024, at the August Wilson Theater on West 52nd Street. 
Both Skybell and Neuwirth are known for Jewish roles. Skybell may be best known for playing Tevye in "Fiddler on the Roof in Yiddish" as well as Lazar Wolf in the 2016 Broadway revival of "Fiddler on the Roof." Neuwirth, meanwhile, is famous for her role as Lilith Sternin, the highly educated, on-again, off-again romantic partner of Frasier Crane in the sitcoms "Cheers" and "Frasier." 
Skybell and Neuwirth last performed together in 2012 for an Off-Broadway production of "A Midsummer Night's Dream."
"In these times of increased antisemitism, I am proud and privileged to play the Jewish role of 'Herr Schultz' in 'Cabaret,'" Skybell, who stars in "Amid Falling Walls," a musical from the National Yiddish Theater Folksbiene that opens in New York on Nov. 20, told Deadline. "It's important to tell stories like 'Cabaret,' which is, of course, massively entertaining, but also sheds a light on this moment in history, when fascism and intolerance nearly overcame the Jewish people and the world at large."
The original production of "Cabaret," about the hedonistic antics at a Berlin nightclub during the Nazis' rise to power, opened in 1966 at Broadway's Broadhurst Theatre, with music and lyrics created by Jewish duo John Kander and Fred Ebb. The show won eight Tony Awards in 1967, including Best Musical, Best Original Score, Best Direction of a Musical and Best Performance by a Featured Actor in a Musical for Joel Grey, who originated the role of the Master of Ceremonies — decades later, Grey would direct Skybell in the Yiddish version of "Fiddler."
The revival, "Cabaret at the Kit Kat Club," is based on a West End production which has been playing in London since 2021. The new production emphasizes a Jewish subplot — the love story between Herr Schultz in Fräulein Schneider — which was nominally present in many productions of the stage musical and entirely absent from the 1972 film. The London Jewish Chronicle called the relationship between the Jewish fruit seller and the non-Jewish boarding house owner "the emotional heart of the story, and its moral core" in a 2022 review of the show.
The 2024 Broadway production will be directed by Rebecca Frecknall, who also directed the West End version.