Lorne Michaels May Retire from SNL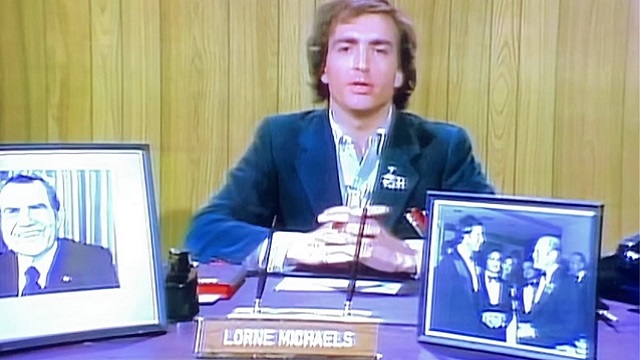 Lorne Michaels, the man behind Saturday Night Live, its first producer, the man who started it all, is planning on finally calling it quits after fifty years. Born Lorne David Lipowitz in Toronto, Michaels has won 20 Emmy awards and produced SNL for all but five of its now 47 years on the air.
Michaels says that he is thinking of retiring in 2025, when Saturday Night Live completes its 50th season. He actually left the show once before, back in 1980. It was after SNL's first five year run, when all of the remaining original cast members and writers decided that it was time to move on. But five years later, after his attempt to become a big time Hollywood producer had flopped, Lorne Michaels returned to New York and Saturday Night Live.
–
[embedded content]
This led to having the opportunity to take over a producer of "Light Night" on NBC when David Letterman left the show for CBS in 1993. Twenty years later Michaels would also take over the" Tonight Show." That show returned to New York after 50 years in Los Angeles, and is now filmed along with Late Night and SNL at Rockefeller Center.
Lorne Michaels is now 77 years old. He is obviously nowhere near the young, antiestablishment, cutting edge 30 year old who started it all back in 1975. Just look at Lorne Michaels then and now.
–
🎄 Steve Martin's Holiday Wish 🎄 pic.twitter.com/vzZ1coMTGN

— Saturday Night Live – SNL (@nbcsnl) December 19, 2021
In the first run of Saturday Night Live, Michaels could be seen on camera running the show earing only jeans and a T shirt. But for decades now it has only been fancy suits and ties for Michaels.
And the show itself has changed too. It is no longer dangerous, rebellious, or a symbol for the counter-culture. Saturday Night Live has for years now been mainstream, safe and commercial. This is clearly evident from its list of guest hosts. More often than not they are people lacking in real talent or personality, but instead just reality TV stars like Paris Hilton and Kim Kardashian.
So, what reason is Michaels giving for his desire to finally hang it up? Well, if he does stay through its fiftieth season Michaels will be 80 years old. While 80 may be the new 50, no one should be surprised when an 80 year old decides to retire.
Lorne Michaels told the "CBS Mornings" on Monday, "You know, I think I'm committed to doing this show until its 50th anniversary, which is in three years. "I'd like to see that through and I have a feeling that'd be a really good time to leave. But … I won't want the show ever to be bad. I care too deeply about it. It's been my life's work. So I'm going to do everything I can to see it carry on."
If Michael's does give a four year advance notice on his retirement, the world will enjoy spending that time debating who should be his successor. Let's hope that it does not take long for NBC to make the decision, sparing us continued news reports on who it might be.