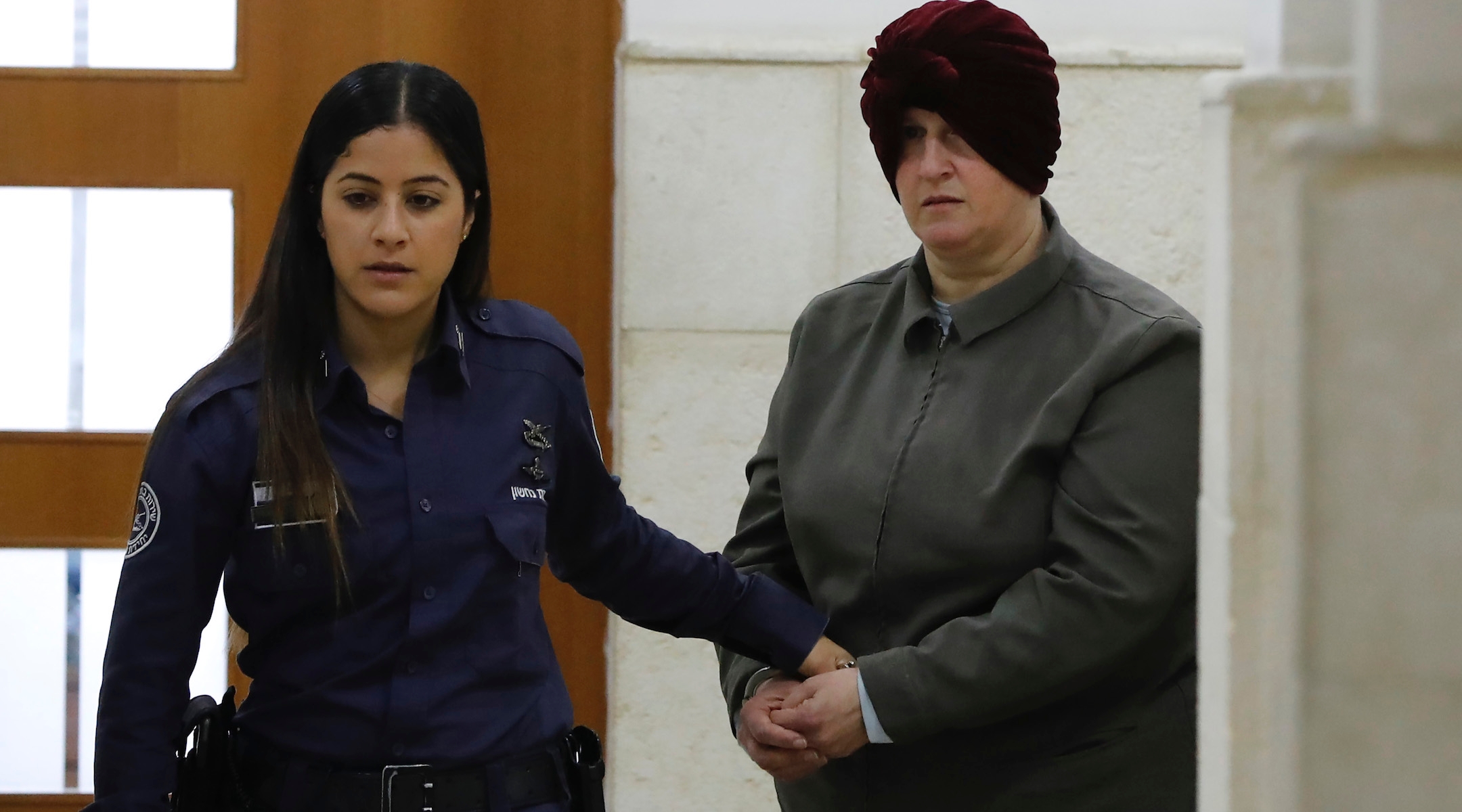 Malka Leifer, Australian day school principal convicted of child sex abuse, sentenced to 15 years
(JR) — Malka Leifer, a former principal at an Australian school for Orthodox girls who was convicted in April of abusing students in her care, has been sentenced to 15 years in prison.
The sentencing marks a conclusion to a 15-year saga that at times strained relations between Australia and Israel, where Leifer fled in 2008 amid allegations that she had abused students at Melbourne's Adass Israel School for haredi Orthodox girls.
She was not extradited to Australia until 2021, following a sustained campaign by three sisters who said Leifer had abused them. The sisters — Dassi Erlich, Elly Sapper and Nicole Meyer — were in court to hear the sentence handed down, according to local media reports, while Leifer watched via video from a high-security women's prison.
Leifer was convicted of 18 of 27 charges; she was acquitted of the charges related to Meyer. She will spend a minimum of 11.5 years in prison.
"I am satisfied that the sentence matches the severity of the offending," said Daniel Aghion, president of the Jewish Community Council of Victoria, the Australian state where Melbourne is located, in a statement. "On behalf of the JCCV, I express an overwhelming sense of relief that this process has concluded. Every person in the Victorian Jewish community has a responsibility to do our utmost to protect children from harm. We stand with Dassi, Nicole and Elly, whose courage and tenacity is an example to us all."
The judge who set the sentence said he had weighed Leifer's lack of remorse — she has always denied the allegations against her — and her efforts to avoid prosecution, which included exaggerating her mental and physical health challenges in Israel.
Last year, a former Israeli government minister, Yaakov Litzman, admitted to abusing his powers to try to protect Leifer from prosecution. Litzman, a haredi Orthodox politician, resigned from Israel's parliament, the Knesset, and was sentenced to probation and a nominal fine as part of his plea deal. While the Australian court heard accounts about how board members at Adass Israel helped Leifer flee to Israel before she could be arrested in Melbourne, Australian authorities said in April that they would not charge anyone there with aiding Leifer's flight, citing a lack of evidence.
"This is a momentous day, not only for those who survived Malka Leifer's abuse but also for the cause of justice," Peter Wertheim, co-CEO of the Executive Council of Australian Jewry, said in a statement about the sentence. "We sincerely hope the survivors can find some closure after so many years of being denied justice."