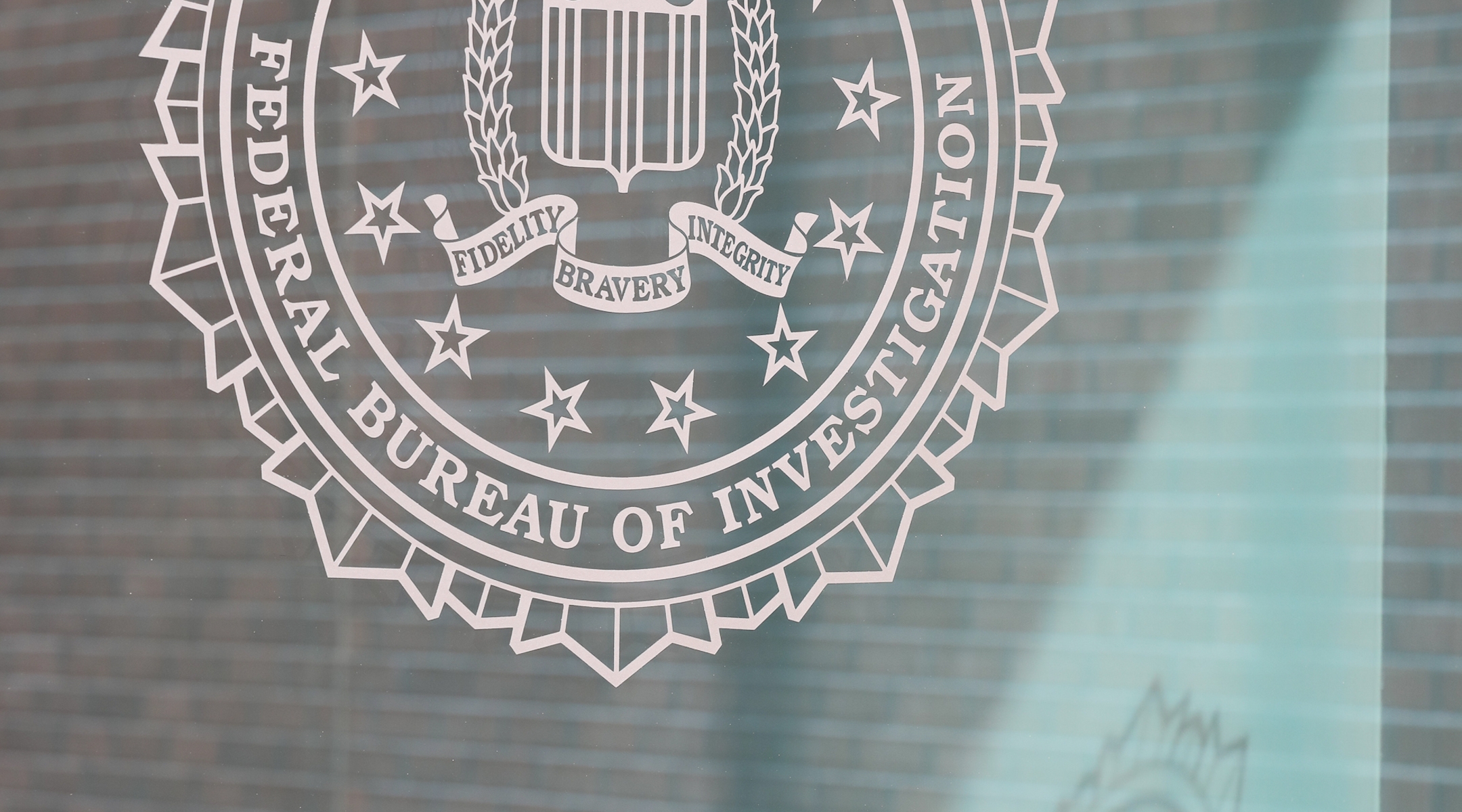 Man arrested and charged in N.J. synagogue Molotov cocktail incident
(JTA) — A local man has been arrested in connection with an attempted firebombing at a New Jersey synagogue over the weekend, authorities said Wednesday.
The U.S. Attorney's Office announced that Nicholas Malindretos, 26, had been charged with attempted use of fire to damage and destroy a building used in interstate commerce in connection with the incident at Temple Ner Tamid in Bloomfield. Malindretos lives in Clifton, the next town over in the suburban New York City area.
The synagogue was largely undamaged in the incident, which took place around 3 a.m. Sunday when no one was in the building. Shatterproof doors held and the homemade bomb fizzled out — which Ner Tamid's rabbi, Marc Katz, said was a credit to the security investments made since a series of synagogue attacks elsewhere in the country.
"Everything worked the way it was supposed to," Katz told the Jewish Telegraphic Agency Sunday afternoon. "We've unfortunately been preparing for this day for a while and we were ready."
Local, state and federal authorities had worked "around the clock" since the incident was first reported on Sunday morning, several hours after Malindretos allegedly approached the synagogue's front doors, lit and threw a Molotov cocktail and fled, the Department of Justice said in a press release. The criminal complaint shows that authorities were able to identify Malindretos' car by examining footage from nearby security cameras and that items that appeared in the synagogue's security video, including a sweatshirt, gloves and bottles of liquids.
The charging documents do not illuminate a motive. They say that Malindretos, who is set to appear in court Thursday, could face up to 20 years in prison.
The arrest comes several months after a New Jersey teenager was arrested and charged with a crime after he allegedly communicated a threat over social media against synagogues in the state; prosecutors said Omar Alkattoul had written and published a manifesto showing extremist Islamist views. Temple Ner Tamid was one of dozens of synagogues to suspend activities after the FBI announced the "credible threat" against them.