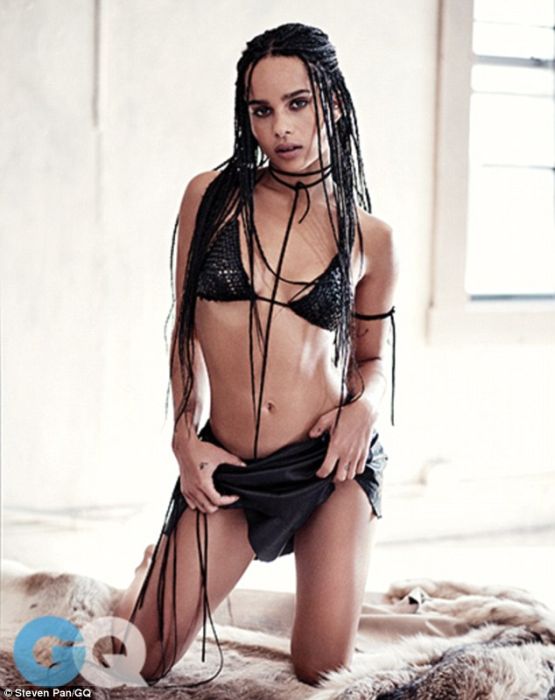 Meet the Jewish Women of the 2022 Maxim Hot 100
The 2022 Maxim Hot 100 list is filled with 100 of the most gorgeous women in the world. And it has a few Jewish women too.
Unfortunately, some of our favorites from over the years did not make the list. These include the stunning Mila Kunis, the funny and brilliant bombshell Sarah Silverman. But the most egregious omission has got to be the ultimate Jewish bombshells in the world, Scarlett Johansson.

Please help us out :

Will you offer us a hand? Every gift, regardless of size, fuels our future.

Your critical contribution enables us to maintain our independence from shareholders or wealthy owners, allowing us to keep up reporting without bias. It means we can continue to make Jewish Business News available to everyone.
You can support us for as little as $1 via PayPal at

[email protected]



Thank you.

And the 2022 Maxim Hot 100 list did not even include any of the top Israeli models like Leonardo DiCaprio's former babe Bar Refaeli and one who was recently named the most beautiful woman in the world, Yael Shelbia.
So here are the ones who did make the Maxim Hot 100 for 2022 listed in no particular order.
Doja Cat was listed under the category "Sultry Songbirds." Most of these were rappers like Niki Minaj and Cat herself.
The 26 year old singer was born in the Tarzana neighborhood of Los Angeles, California. Her father was a South African entertainer who came from the Zulu Tribe. Her mother, however, was a Jewish graphic designer. Doja dropped out of school at the age of 16 to start a singing career and she currently has 23 million Instagram followers.
This was a big year for Doja Cat who won a Grammy award for the first time for her song "Kiss Me More." The song came from her third studio album "Planet Her," which was a big hit and was also nominated for a Grammy. But that is not why Maxim listed her. The list goes to women who are both hot in popularity and just plain hot.
Gal Gadot
Israel actress Gal Gadot – AKA Wonder Woman – was listed under "Icons and Megastars." An IDF veteran and a former Miss Israel, Gadot only appeared in one new movie in 2022, the remake of "Death on the Nile."
Gal Gadot has almost 80 million Instagram followers. And she has gotten into high tech too, investing in a new Israeli edtech startup called Safe School Analytics, which works at fighting bullying and cyberbullying.
The 2020 Maxim Hot 11 List placed Rosie Huntington-Whiteley under "Fashion Legends," which she certainly is. But Rosie has also done some acting appearing in "Mad Max: Fury Road" and "Transformers: Dark of the Moon."
Rosie Huntington-Whiteley was born in England in 1987 to a father who is technically Jewish. His mother – Rosie's paternal grandmother – was Jewish and so was his father's mother.
Zoë Kravitz was listed under the category of Hollywood Heartbreakers in Maxim's Hot 100 for 2022. And this certainly makes sense. Her mother is Lisa Bonet and Bonet's mother was Jewish. Her father is Lenny Kravitz and his father was Jewish. So Zoe is half Jewish on both sides.
In 2022 Zoe Kravitz starred in the latest Batman reboot "The Batman," in which she played Selina Kyle aka Catwoman. But this Catwoman was more of a hero than a villain. Kravitz previously played a comic book hero in one of the X Men movies.
The 33 year old star also had her own television show recently. "High Fidelity" was based on the same Nick Hornby novel as the John Cusack movie from the 1990s. And she also appeared on two seasons of the show "Big Little Lies."