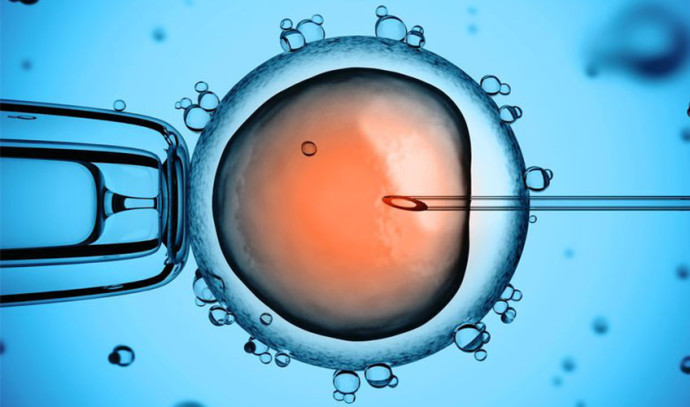 Parents in new Assuta IVF scandal claim hospital offered them hush money
Assuta Medical Center offered hush money to the couple who found that the child they conceived through IVF has no genetic link to the father, according to a report by N12 on Sunday.
The hush money was reportedly offered in an attempt to stop the couple from reporting the case to the Health Ministry, but the discovery has affected the couple greatly.
"Ever since we found out the child is not my biological child, our world has ended," the father told N12. "We're exhausted. We aren't sleeping, there are no nights, no mornings, just nothing. Assuta confessed to the terrible negligence to us, and it tried to close the story with us secretly."
"Ever since we found out the child is not my biological child, our world has ended."

The father
The couple's lawyer told N12 that they had had multiple children by IVF with Assuta. She also said that the genetic test was conducted after one of the children exhibited certain issues which she did not specify but that the test revealed that there was no way the father was the kid's biological father.
Assuta gives conflicting account to parents'
Assuta denied offering the couple hush money.
"Assuta is the one who insisted that the couple be accompanied by a lawyer and that an organized investigation be conducted," said the medical center. "At no stage was the couple offered hush money, and we reject that claim. Assuta invites the couple to conduct all the required tests and will continue to cooperate and work professionally and transparently with all the licensed authorities."
The medical center also claimed that it didn't make a mistake and that the genetic test that was done in Germany wasn't valid for Israel, but the couple is refusing to conduct a genetic test in Israel.
The couple's lawyer denied this claim, however. 
"The parents have no problem conducting a paternity test that will validate the tests that were done," she said. "We will do anything the Health Ministry suggests. The father is broken, but the son doesn't know anything and there's no reason for him to know anything."