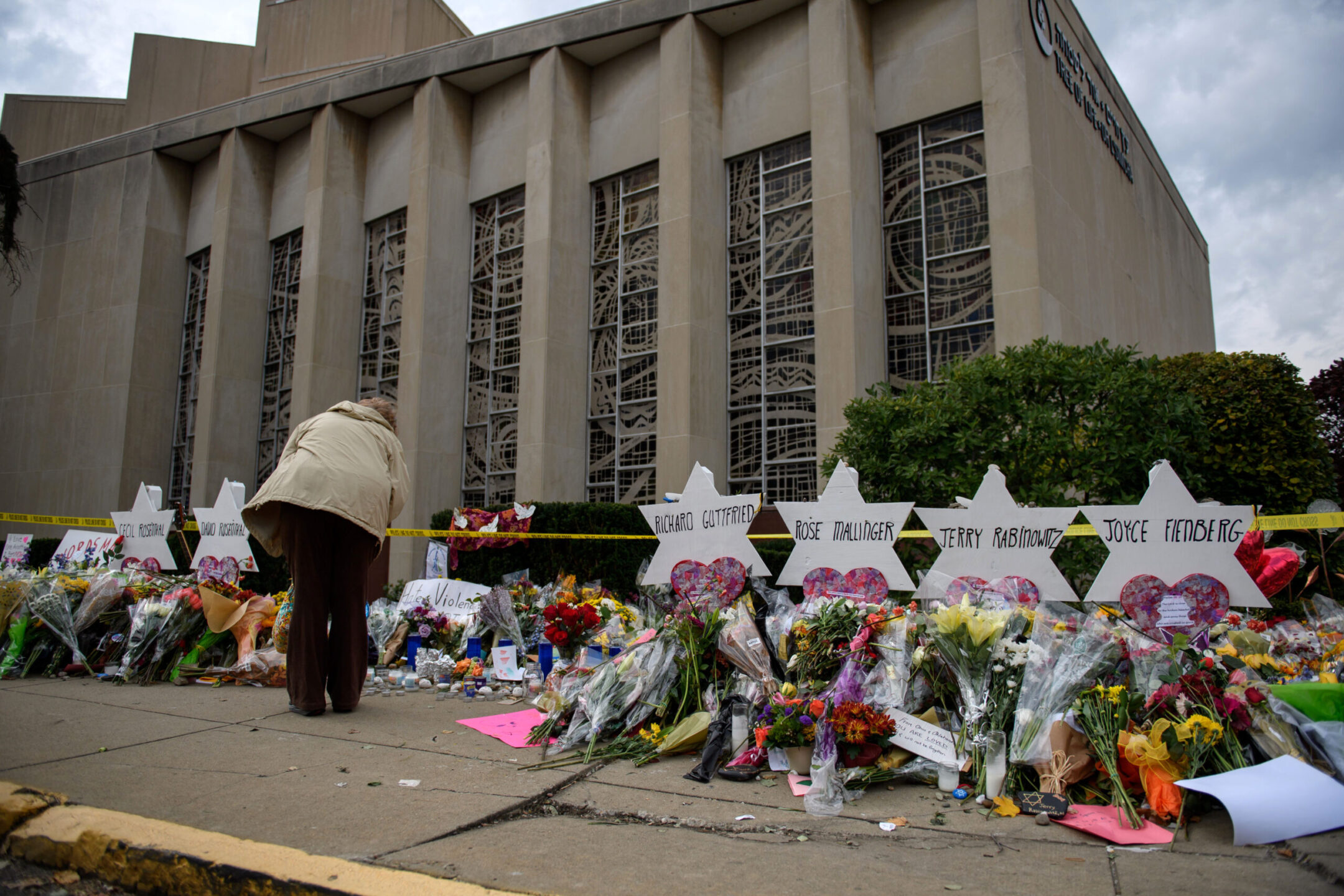 Pittsburgh synagogue shooting jurors are deliberating the death penalty for the 2nd day
((JEWISH REVIEW)) — Jurors weighing whether Robert Bowers should be put to death for murdering 11 Jews in a Pittsburgh synagogue in 2018 have entered their second day of deliberations.
The jurors spent almost all of Tuesday sequestered in deliberations, at one point emerging to request a viewing of the weapons that the gunman used when he attacked the Tree of Life synagogue building on Oct. 27, 2018, and at another point asking for more details about his family's mental health history.
The jury ruled swiftly in each of the trial's previous two phases. Jurors took less than five hours on June 16 to find the defendant guilty of all the charges against him. On July 13, they determined that his crimes made him eligible for the death penalty after less than two hours of deliberation.
The more extended deliberations in this third phase could reflect disagreement within the jury. If even a single juror decides that the defendant should not be executed, he will be sentenced to life in prison without the possibility of parole.
The length of negotiations could also reflect the weighty and complex task before the jurors, who have been on the trial nearly full-time since the end of May.
As part of coming to a final conclusion about what punishment the gunman should receive, the jurors must complete a 26-page worksheet that requires them to note how many were convinced by each of 115 "mitigating factors," or reasons the defense has offered for why he should not be executed, as well as nine "aggravating factors, or reasons the prosecution believes he deserves the death sentence.
Among the mitigating factors, the jurors must tally whether they believe Bowers has been a model inmate — a factor the prosecution argued against by saying that he would be less likely to be assigned to the harshest prison as a result — or whether his mother loves him.
Among the aggravating factors jurors must asses Bowers' expressions of  "hatred and contempt toward members of the Jewish faith and his animus toward members of the Jewish faith played a role in the killings of the victims."
Each juror must then weigh the mitigating factors against the aggravating factor, and determine which is preeminent.
U.S. District Court Judge Robert Colville, who has presided over the trial is bound to accept the jury's verdict when issuing the final sentence. He has indicated that he will allow victims to address the court between the jury's decision and that final step in the years-long process of prosecuting the gunman. Some of the families of those murdered in the attack have indicated that they wish to speak.
The victims were Joyce Fienberg, Richard Gottfried, Rose Mallinger, Jerry Rabinowitz, Cecil Rosenthal, David Rosenthal, Bernice Simon, Sylvan Simon, Daniel Stein, Melvin Wax and Irving Younger.