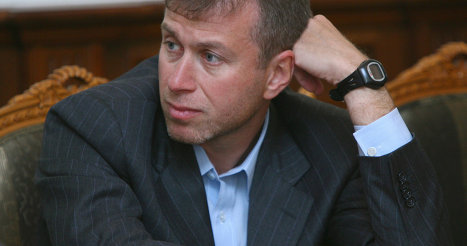 Roman Abramovich Might See Planes Seized by the Feds
Russian oligarch Roman Abramovich may have two of his private planes seized by the federal government in the U.S. This comes as part of yet another move by western governments to pressure Russians and their government into ending that country's invasion of Ukraine.
A federal judge in New York signed a warrant authorizing the seizure by the Justice Department. The two jets are valued at more than $400 million. The jets, a Boeing 787-8 Dreamliner now in Dubai, and a Gulfstream G650ER, are now located in Russia, so it won't be so easy for American officials to actually confiscate them
Federal authorities asserted in filings that Abramovich, "owned and/or controlled the Gulfstream and the Boeing through a series of shell companies." In its ruling, the court agreed with the argument made by the Justice Department that by transferring the planes to Russia in March, Roman Abramovich violated export sanctions that had already been enacted against that country.

Please help us out :

Will you offer us a hand? Every gift, regardless of size, fuels our future.

Your critical contribution enables us to maintain our independence from shareholders or wealthy owners, allowing us to keep up reporting without bias. It means we can continue to make Jewish Business News available to everyone.
You can support us for as little as $1 via PayPal at

[email protected]



Thank you.

The move comes after Roman Abramovich was forced to sell his British soccer team Chelsea F.C. due to all of the sanctions placed upon him personally. A consortium chaired by Todd Boehly, co-owner of the Los Angeles Dodgers baseball franchise, bought the team for almost $5 billion.
Roman Abramovich is one of the many Russian oligarchs who are being sanctioned in the west in response to Russia's invasion of Ukraine, which has now lasted for more than 100 days. Western nations are not only sanctioning and boycotting Russia directly, but they are also going after Russian President Vladimir Putin's billionaire supporters where it hurts them the most – their bank accounts.
The hope is that the oligarchs will turn on Putin and either pressure him to pull out of Ukraine or force him out of power. Billionaire Russians like Roman Abramovich only got to keep their fortunes if they played ball with Putin and accepted him as Russia's dictator.