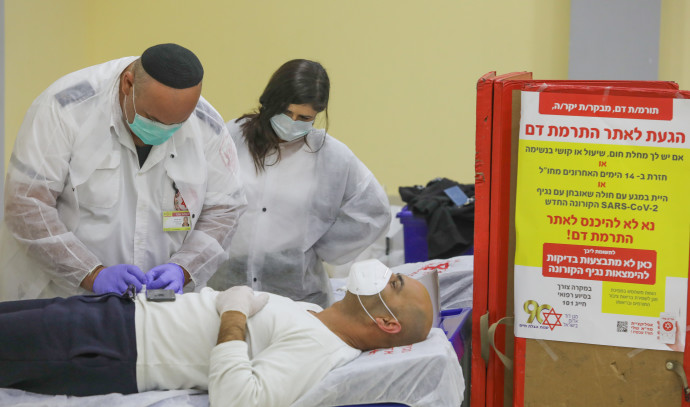 US FDA eases restrictions on blood donation
The US Food and Drug Administration on Thursday set guidelines for blood donation organizations, recommending they screen donors based on one set of criteria, ending a restrictive policy that applied only to men who have sex with men and their female partners.
The Biden administration had been seeking to end the previous set of time-based deferrals and screening questions for people who identified as men who have sex with men and their partners. Risk assessments now applies to all potential donors.
Individuals, other than those who report having a new sexual partner or multiple partners and had anal sex in the past three months, will be eligible to donate blood, provided all other eligibility criteria are met.
1980s guidelines banned men who have sex with men from donating blood
The new rules come several years after the US health regulator reversed a 1980s guideline which banned men who have sex with men from donating blood, but with the caveat they had to abstain from sex for at least a year before donating.
The FDA had first proposed easing the sexual abstinence criteria for blood donation in January. The removal of time-based deferrals also applied to women who have sex with the men who have sex with other men.
The regulator also recommends new time limits for people taking pre-exposure prophylaxis or post-exposure prophylaxis treatments used for HIV prevention to reflect data showing these medications may delay the detection of HIV and result in false negatives.
The FDA said the rules aim to reduce the risk of transfusion-transmitted HIV and are similar to those in the UK and Canada.