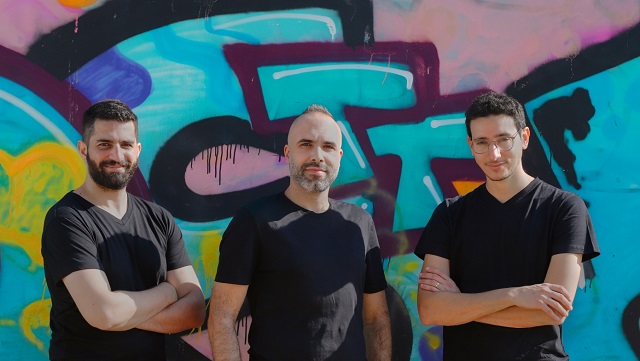 Vicarius Raises $24 Million for Cyber Security
Vicarius, yet another Israeli cyber security startup and one which has developed an autonomous vulnerability remediation platform, raised $24 million in Series A funding led by AllegisCyber Capital, JVP, and AlleyCorp.
Founded in 2016 by the security experts Michael Assraf, Yossi Ze'evi and Roi Cohen, Vicarius protects clients against the exploitation of yet-to-be-discovered software vulnerabilities. It does so by equipping Information Technology IT and security teams with a cloud-first, automated and consolidated platform, TOPIA. TOPIA, the company boasts, protects installed operating systems and third-party software from vulnerabilities.
So, Vicarius is yet another in a very long line of new cyber security firms to come out of Startup Nation. And it makes sense that Israel would be home to such companies. It has been known for them since its first major success story, Check Point, made its big exit in the 1990s after developing firewall security programs. But the hackers just keep on getting better and better.
For example, no everyone is worried about spyware and ransomware. Ransomware is used by hackers to either steal sensitive information or lockout a victim from his own system. A ransom is then demanded to give back control or to not release the stolen info. Companies like Vicarius help to protect against this and from spyware like the NSO Group's Pegasus which has been in the news lately. Developed in Israel, Pegasus has been used by dictatorships around the world to hack into the phones of political opponents and journalists alike. And now even Israel itself is reeling from the revelations that its police illegally used the software to spy on Israeli politicians and journalists as well.
–
Thrilled to announce our $24M Series A round! Special thanks to @AllegisCyber @JVPVC @alley_corp for believing in our technology, our team, and our vision for personalized, proactive, and autonomous vulnerability remediation.#funding #venturecapital #growth #infosec #security pic.twitter.com/qh81IF4L85

— Vicarius (@vicariusltd) February 9, 2022
"By consolidating down the vulnerability remediation process to one platform and eliminating the complexity associated with siloed products and closed communication channels, we are bringing security and IT teams together under one roof to take action and reduce risk," Vicarius CEO Michael Assraf said