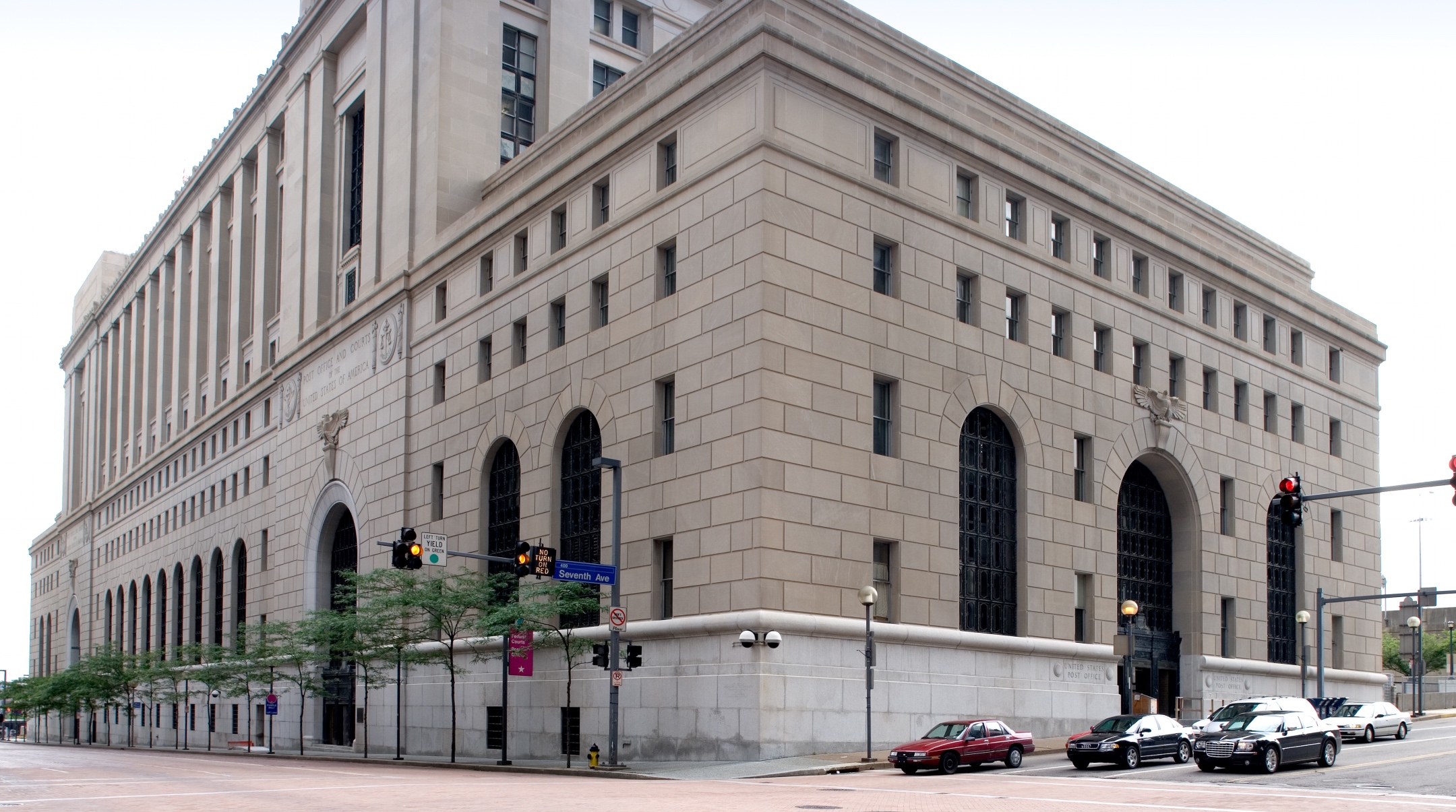 As jury launches deliberations in Pittsburgh synagogue massacre, defense concedes shooter's hatred of Jews
PITTSBURGH ((JEWISH REVIEW)) — After 11 days of graphic and emotionally fraught testimony in the Pittsburgh synagogue shooting trial, and a 90-minute closing argument that included gruesome photos and the replay of harrowing 911 calls, it was time for the defense to speak.
A lawyer for Robert Bowers, accused of being the gunman who murdered 11 worshipers at the Tree of Life synagogue, on Thursday walked across the courtroom to a podium, faced the jury,  and spoke for just 19 minutes.
Elisa Long acknowledged the immensity of the crime on Oct. 27, 2018, and offered only half a defense. Bowers did not intend to keep Jews from worshipping, she said, but he did appear to hate Jews.
"There is no question that his posts on Gab.com and his statements that day reflected animosity and hatred toward Jews," Long said, referring to a social media site that is a virtual redoubt for extremists.
It was a critical concession that 11 of the government's charges, that Bowers committed capital hate crimes, may be irrefutable.
A prosecutor took another 20 minutes to rebut Long's barebones defense, and then Judge Robert Colville ordered the jury to begin deliberations. Seven women and five men filed out of the court at 2:30 p.m., and clerks followed them with wheeled carts piled with evidence. They retired Thursday without arriving at a verdict.
The defense, which barely registered as a presence during the guilt phase of the trial, appears to be reserving its arguments for the death penalty phase, which begins a week after the jury returns a verdict, if it determines that Bowers is guilty of any of the 22 capital  crimes out of 63 charges in the indictment.
Defense lawyers in March said they would bring up Bowers' mental health, including evidence that he suffers from epilepsy and schizophrenia. On the first day of the trial, Colville forbade them from doing so during the guilt phase of the trial, but said they may raise mental health during the penalty phase.
In her closing argument, Long devoted most of her time to sowing doubt about 11 of the capital charges, that Bowers "intentionally obstructed by force … the enjoyment of free exercise of religious beliefs," resulting in 11 deaths.
"It is vitally important not to convict him of crimes he did not commit," she said.
The free exercise of religious beliefs "does not include the engagement in good works or conduct that may or may not be part of religious belief," she said.
Then jurors would have to determine whether Bowers was seeking to stop a religious service "or to stop people who were supporting the resettlement of refugees," she said.
One of the three congregations housed in the Tree of Life synagogue, Dor Hadash, was partnered with HIAS, the Jewish immigration advocacy group. She quoted Bowers' Gab posts in which he identified Jews with what he believed was a planned genocide of white Americans to be carried out by immigrants.
"HIAS is a huge enabler of refugee invasions," Bowers posted on Oct. 25, Long pointed out, two days before the massacre. Dor Hadash, she noted, was on that Saturday planning a "Refugee Shabbat." His responses were "shocking and irrational," she said, but "after learning about HIAS" and its advocacy, "Mr. Bowers' sense of urgency increased."
Long began her closing argument by acknowledging, as lead defense attorney Judy Clarke had done in her opening argument, that Bowers had carried out the massacre.
"There is no dispute that on Oct. 27. 2018, armed with an AR-15, he shot and killed 11 people and seriously injured two others who were in their sacred space," Long said. The defense on day one of the trial promised "we would not offer justification, and we have not done so," she said.
Summing up, Long appeared to anticipate the mental health arguments the defense would make during the penalty phase, while being careful not to violate Colville's order not to explicitly raise the topic.
She described a 46-year old man "living alone in an apartment" where he slept on a mattress on the floor and who was obsessed with computers, coding and guns. "How and why this man who lived a quiet and law abiding life until 2018" committed the crimes may be "inexplicable," she said.
In the months before the massacre Bowers "spent an immense amount of time on the internet absorbing hate," she said.
Long  did not argue that the government had proved the 11 capital hate crimes. But she also did not argue that it had not, telling the jury, "These are the charges the federal government has brought and these are the decisions you as jurors must make."
In his rebuttal, Eric Olshan, a U.S. attorney, ridiculed Long's claim that obstructing worship was not germane to Bowers' intentions.
Facing the jury, he spun around and pointed to Bowers.
"On Oct. 27, 2018, that man, Robert Bowers, went into Tree of Life, where three congregations, not just Dor Hadash" were getting ready for services. The other two are Tree of Life and New Light. "He didn't focus on Dor Hadash, he focused on any Jew he could find to kill or try to kill."
He accused Long of cherrypicking Bowers' Gab posts, and reminded jurors of evidence that in the months prior to the attack, Towers had "liked" just two posts mentioning HIAS, while "liking" some 400 mentions of "Kike," an antisemitic epithet, and some 2,300 mentions of "Jew."
"Did he go to a refugee resettlement meeting? Did he go to the border to stop Jews" from facilitating the entry of immigrants? Olshan asked. "Did he go to the HIAS office in Maryland? He drove about 30 minutes from where he lived to Squirrel Hill, the center of Jewish life in Pittsburgh."
Again Olshan pointed at Bowers. "That person intended to obstruct them from free exercise of religion," he said. "This is not rocket science."
In any case, Olshan, who is Jewish, said HIAS's work is inextricable from Jewish faith. "Welcoming the stranger" appears 36 times in the Torah, he said, including in the passage the congregations would be reading that morning. "That just proves his guilt," he said.
Throughout the day, Bowers never looked toward the jury. Clad in a gray sweater with a collared blue shirt, he stared at a computer screen where he monitored evidence and scribbled notes, occasionally whispering to his lawyers.
Bowers' aunt and a cousin were present in the courtroom, as were survivors of the attack and families of the victims. There was an expectation that a verdict would be quick; the overflow room for families was packed. Maggie Feinstein, who counsels the victims, was in the court room. So was Rabbi Jeffrey Myers, who testified on the first day that he expected to die where he was hiding, and recited the Shema prayer. He wore a white kippah emblazoned with the synagogue's symbol, a blue tree.
The day began with Colville warning the jury that his instructions to them would be exceptionally long; he took 80 minutes. Then Soo Song, an assistant U.S. attorney, spoke for 90 minutes, reconstructing the day of the massacre, Oct. 27, 2018, detail by gory detail. Of the 11 people killed, she said, six were shot in the head.
She anticipated the argument Long would advance, repeatedly emphasizing the rituals Bowers interrupted with deadly results. Using bloody photos of victims in their place, she focused especially on religious implements."The defendant committed mass murder in a synagogue," she said. "He turned that sacred space into a place littered with prayer shawls and prayer books and 11 deceased worshippers."
She concluded naming the 11 victims: Joyce Fienberg, Richard Gottfried, Rose Mallinger, Jerry Rabinowitz, Cecil Rosenthal, David Rosenthal, Bernice Simon, Sylvan Simon, Daniel Stein, Melvin Wax and Irving Younger.
Olshan ended the day holding two evidence bags, each with half of a bloodstained kippah. "No longer a reminder of God's presence," he said. "This is what he did to Irving Younger, leaving this tattered reminder found amid the shocks of Irving younger's white hair."
The obstruction of worship was "the natural and probable consequence of his actions," Olshan said."The only justice is a verdict of guilty in every charge in this case."