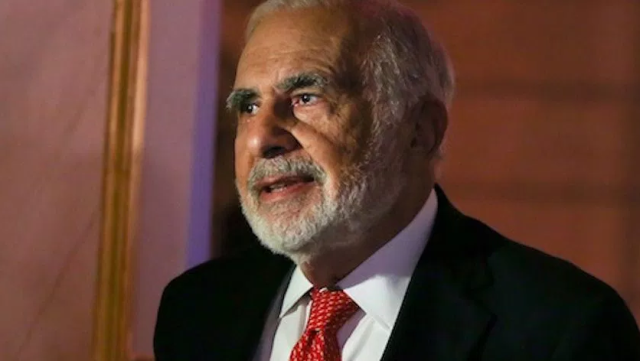 Carl Icahn Threatens McDonald's Proxy Fight Over Pork
Carl Icahn, the billionaire activist investor, is not happy with how the world's biggest fast food chain gets its pork. So much so that he is now threatening a proxy fight for representation on the board of McDonald's Corp.
Apparently Carl Icahn, now 86, and chairman of Icahn Enterprises L.P, is an animal rights supporter. He wants McDonald's to treat pigs better and to do away with its use of gestation crates, according to a report in the Wall Street Journal. A gestation crate, also known as a sow stall, is a metal enclosure in which a farmed sow (pig) used for breeding may be kept during pregnancy. The crates are meant to keep the animals from harming one another during their pregnancies. But studies show that they can cause physical and psychological suffering to the animals, including lameness due to weaker bones and muscles, abrasion injuries, cardiovascular problems, digestive problems, and urinary tract problems.
This is why many countries around the world have banned the crates. But not the United States, which is a problem for people like Carl Icahn.
Apparently Carl Icahn bought 100 shares in the fast food company. That is obviously not a lot, but when you are a successful billionaire activist investor the taking of any position in a company with the threat and the funds to increase that position then you will surely be able to influence the company's other investors and its board members to listen to your complaints.
However, the Wall Street Journal also reported that McDonald's is prepared to fight back should Carl Icahn start a more serious takeover campaign that becomes a real threat to the company.
In response to Carl Icahn's actions, McDonald's released a statement saying, "Industry-wide challenges for farmers and producers — including the impacts of global swine disease outbreaks and the COVID-19 pandemic — have delayed our producers' ability to meet our 2012 pork commitment on our original timeline," McDonald's said.