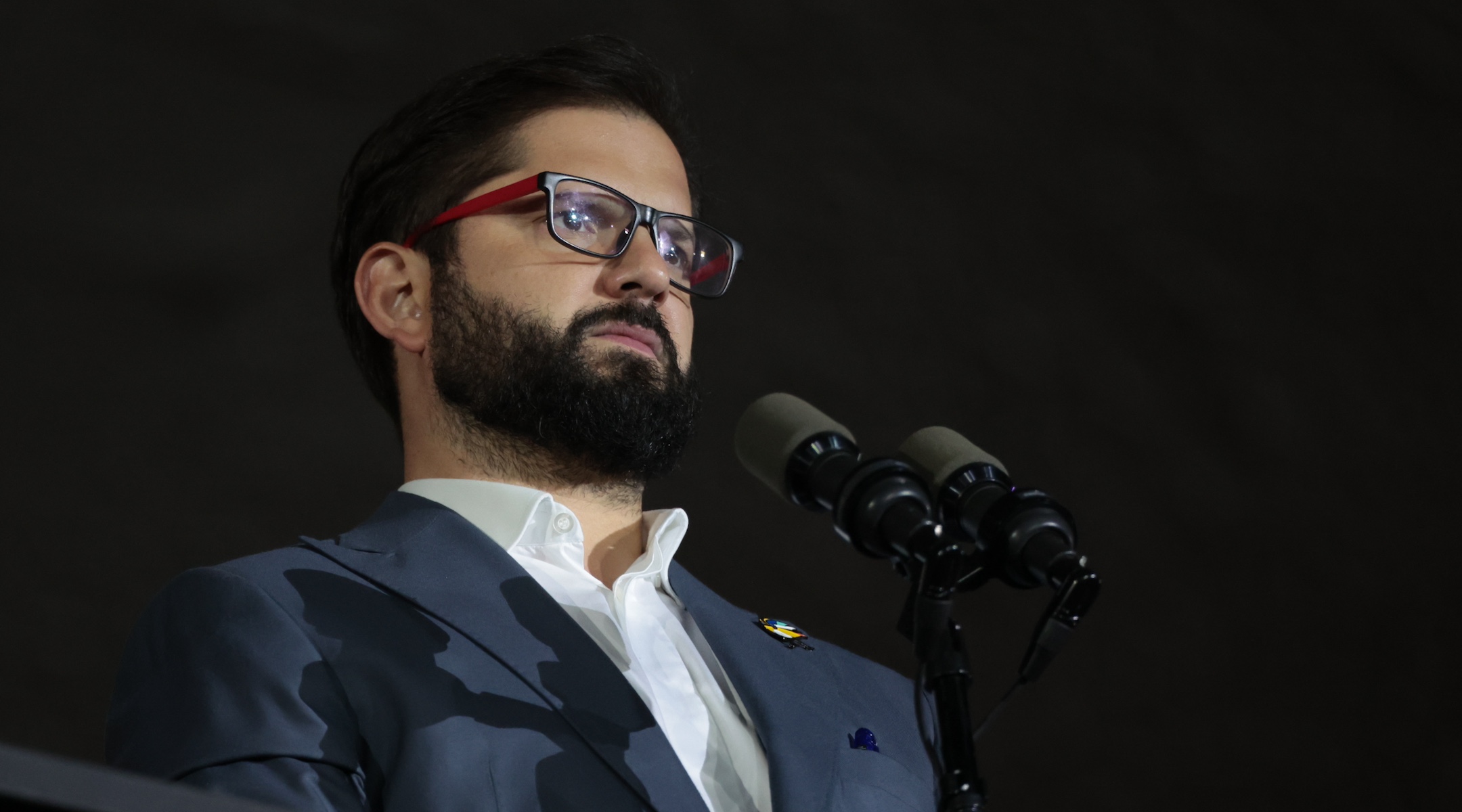 Chile and Colombia call home their ambassadors from Israel
(JR) — The presidents of Chile and Colombia both summoned their ambassadors to Israel on Tuesday, in a move that moves them closer to severing diplomatic relations over their fury at Israel's retaliation against Hamas in the Gaza Strip.
"Chile strongly condemns and observes with great concern that these military operations — which at this point in their development entail collective punishment of the Palestinian civilian population in Gaza — do not respect fundamental norms of International Law, as demonstrated by the more than 8,000 civilian victims, mostly women and children," Boric wrote in a statement, citing the casualty number reported by the Hamas-run Gazan healthy ministry.
Boric, a 37-year-old leftist elected last year, added that the Chilean government is calling for an immediate cessation of the fighting to allow for the delivery of humanitarian aid into Gaza.
His announcement drew immediate condemnation from Chilean Jews, a community he has had a tense relationship with before serving in his current office.
"Chile has joined Bolivia and Iran in condemning Israel and omitting the horrible crimes suffered by its civilian population on October 7th, as well as the kidnapping of 239 people, including 2 Chileans," the Jewish Community of Chile group wrote in a statement, referring to Bolivia's decision to fully cut ties with Israel. "As various presidents around the world have said, these actions generate antisemitism and fear in the Jewish communities of the diaspora. It is something that the President must keep in mind."
Chile is home to the largest Palestinian community outside of the Arab world, estimated to be between 450,000 and 500,000 people. In contrast, the Jewish community in Chile consists of approximately 16,000 individuals, representing around 0.1% of the total population.
Colombian President Gustavo Petro has posted a continual stream of pro-Palestinian content on X, the platform formerly known as Twitter, since the start of the war on Oct. 7. He has said Hamas is the "invention of Mossad to divide the Palestinian people" and compared Israel's bombing of Gaza to Nazism.
"Someday the army and government of Israel will ask us for forgiveness for what their men did in our land, unleashing the genocide. I will hug them and they will cry for the murder of Auschwitz and Gaza, and for the Colombian Auschwitz," he added in one tweet.
After a series of online fights with Israeli officials, Petro, the country's first left-wing president in decades, had to clarify that he had not expelled Israel's ambassador to Colombia.