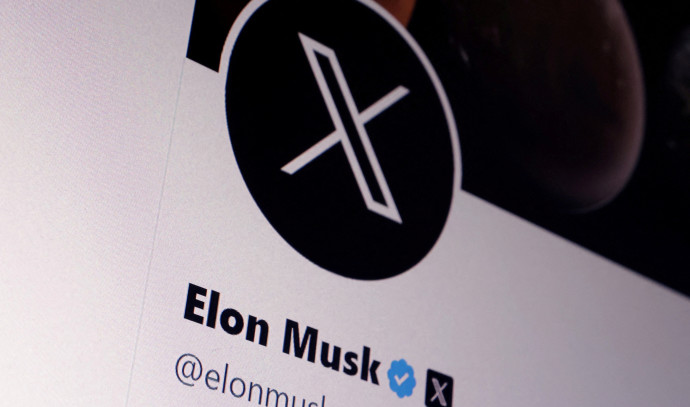 Companies pull their ads from X following antisemitic posts
Elon Musk's response to an antisemitic comment on X, formerly known as Twitter, has come with a significant cost as many major companies have begun pulling their advertisements from the platform. 
Disney is the latest company to pull its ads from X, following Apple, Comcast/NBCUniversal, the European Union, IBM, Lionsgate Entertainment, Paramount Global, and Warner Bros. Discovery. 
The situation began when X owner Elon Musk agreed with a post that claimed Jewish people were pushing "hatred against whites." 
"You have said the actual truth," Musk responded. 
You have said the actual truth

— Elon Musk (@elonmusk) November 15, 2023
The Tesla and SpaceX CEO also responded "Exactly" to another post which claimed that "reverse racism against white people is real."
Musk then accused the Anti-Defamation League, who he has attacked several times before, of "refusing to criticize the minority groups who are their primary threat." 
The posts and Musk's responses set off a wave of condemnation from advertisers, social rights organizations, and the White House. 
*White House Response to @elonmusk from @AndrewJBates46: https://t.co/ADhYuzZMHJ pic.twitter.com/H6xPuwB8ND

— Herbie Ziskend (@HerbieZiskend46) November 17, 2023
Musk doubled down on his comments, stating that "fake advocacy groups who seek to suppress free speech should remember that karma is real."
This won't help you bring the ad spend tbh [to be honest]. Just stick to your principles.

— Amjad Masad (@amasad) November 17, 2023
Linda Yaccarino, the CEO of X since June 2023, claimed that the platform was committed to combatting antisemitism and discrimination, and tried to calm advertiser's concerns about their ads being displayed next to posts that contained racist and bigoted content. 
X's point of view has always been very clear that discrimination by everyone should STOP across the board — I think that's something we can and should all agree on. When it comes to this platform — X has also been extremely clear about our efforts to combat antisemitism and…

— Linda Yaccarino (@lindayaX) November 16, 2023
Despite Yaccarino's attempts at damage control, a report from the non-profit Media Matters For America confirmed advertiser's fears when it found that ads from several large companies had been placed next to white supremacist and antisemitic content. 
Musk threatens lawsuit 
The report showed that brands such as Apple, Bravo (NBCUniversal), IBM, Oracle, and Xfinity (Comcast) all had their ads placed alongside posts that supported Adolf Hitler and the Nazi Party. 
Musk responded swiftly, threatening Media Matters with a "thermonuclear lawsuit", calling the non-profit "evil" and saying that the lawsuit would attack "their network of dark money."
The split second court opens on Monday, X Corp will be filing a thermonuclear lawsuit against Media Matters and ALL those who colluded in this fraudulent attack on our company pic.twitter.com/55vl7PspaQ

— Elon Musk (@elonmusk) November 18, 2023
Media Matters President Angelo Carusone responded to the threats by stating that "Musk is a bully who threatens meritless lawsuits in an attempt to silence reporting that he even confirmed is accurate." 
.@GoAngelo statement pic.twitter.com/MBlkkzgO6H

— Media Matters (@mmfa) November 18, 2023
Carusone also pointed out that Musk "admitted the ads at issue ran alongside the pro-Nazi content we identified. If he does sue us, we will win."