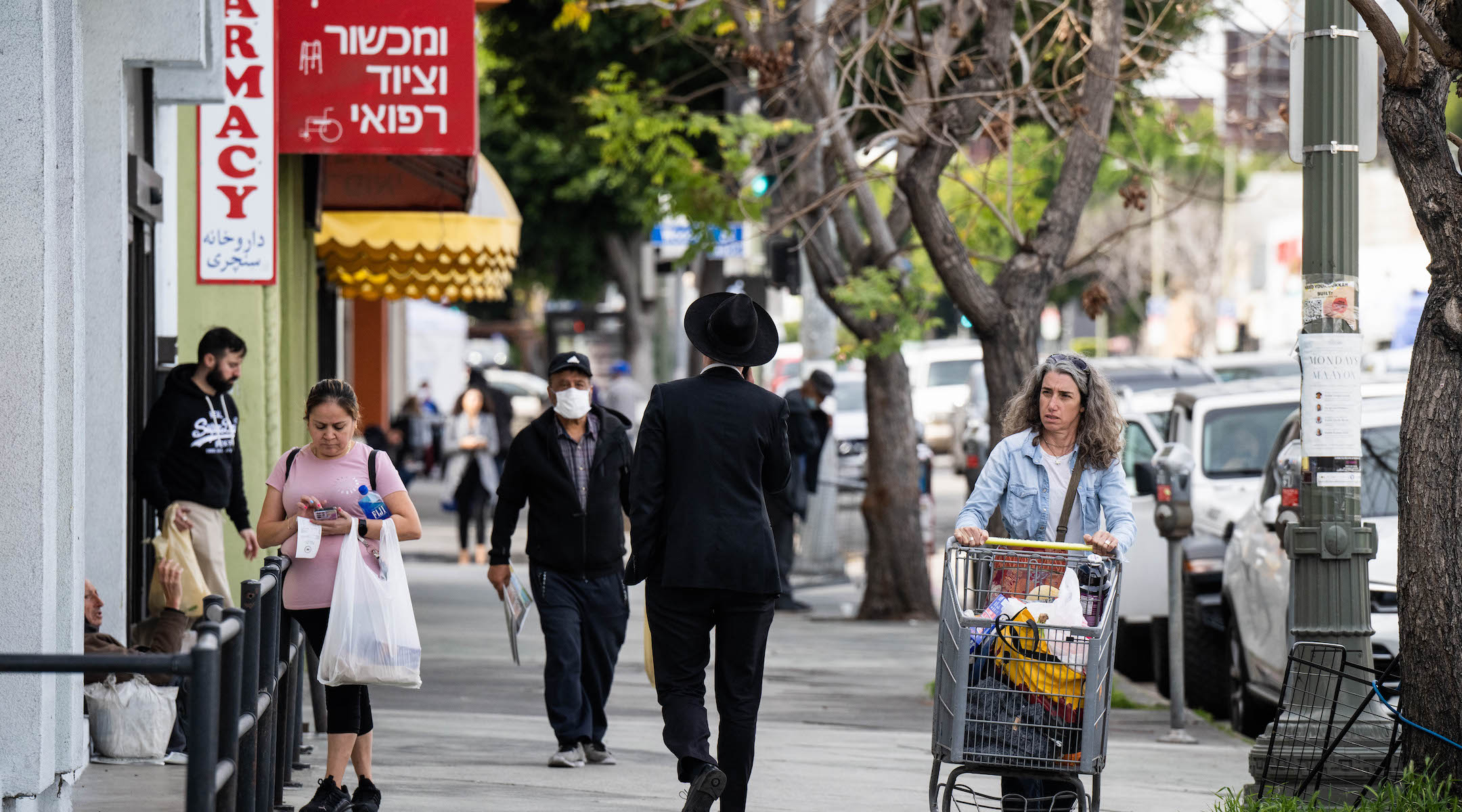 Conservative Ziegler rabbinical school to relocate to 'heart of Jewish life' in Los Angeles
((JEWISH REVIEW)) — Following the sale of its Bel Air campus last year, American Jewish University announced Monday that its rabbinical school will relocate to a commercial building in Beverly Hills, within walking distance of the heavily Jewish Pico-Robertson neighborhood, in 2024.
The Ziegler School of Rabbinic Studies, which is affiliated with Conservative Judaism, will occupy 7,700 square feet in a building that is also home to a bank and other businesses. The leased space will include a library, faculty offices, classrooms and a conference room.
Pico-Robertson is home to a diverse set of Jews as well as many kosher restaurants, Judaica stores and the Simon Wiesenthal Center Holocaust museum. Multiple synagogues, including the Conservative Temple Beth Am, can be found within a few blocks. Earlier this year, the neighborhood was also the site of an antisemitic shooting spree that left two Jewish men wounded.
"With this move, American Jewish University begins a new chapter for the Ziegler School, providing our students with innovative opportunities to flourish in the heart of Jewish life in Los Angeles," AJU president Jeffrey Herbst said in a statement. 
AJU relinquished its historic 35-acre campus in 2022 amid financial pressures and years of declining enrollment, selling the property to a Swiss education company, which reportedly beat out other bidders with a $ 65 million offer. 
University officials didn't disclose the terms of the new lease, but at currently advertised rates for space in the building, the cost to AJU would come out to about $460,000 a year. 
In addition to downsizing its real estate and, several years ago, closing its undergraduate program, AJU last year slashed Ziegler's tuition by nearly 80% from about $31,000 to $7,000 in the hope of attracting more rabbinical students; only four were enrolled last year. New donations, rather than the revenue from the sale of its campus, are underwriting the reduced tuition structure, according to the school, which also recently announced the creation of a distance-learning doctoral program in Jewish early childhood education.
The ongoing shakeup at Ziegler comes amid changes across the rabbinic training landscape, as fewer students seek to enroll in traditional seminaries and fewer American Jews affiliate with synagogues and denominations. Hebrew College, a nondenominational seminary outside Boston, recently sold its suburban campus and began sharing space with a Conservative synagogue.
Meanwhile, the Conservative movement's other U.S. rabbinical school, the Jewish Theological Seminary in Manhattan, recently shed real estate during a campus overhaul. And the Reform movement's Hebrew Union College recently condensed its rabbinical training from three campuses to two.