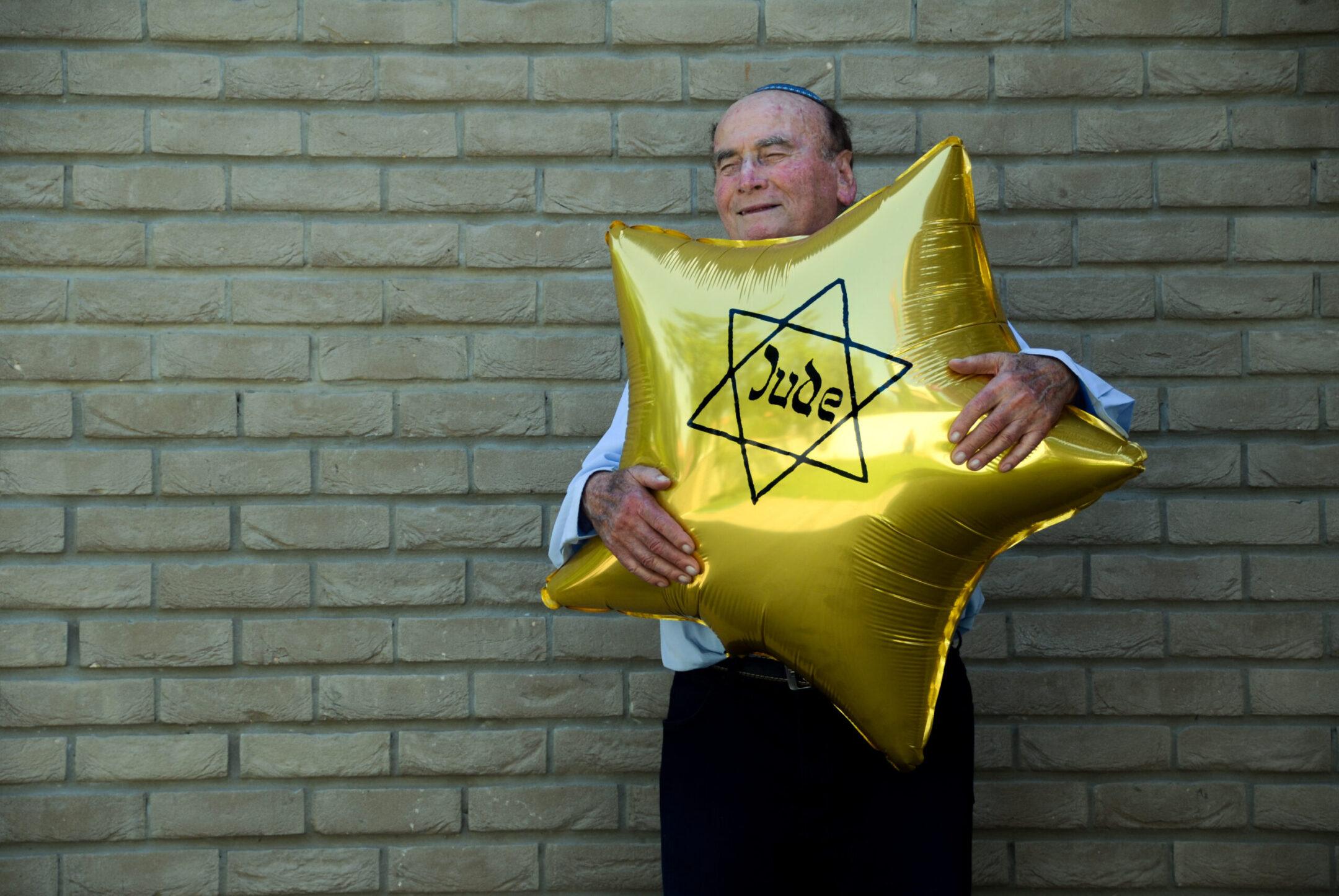 Dugo Leitner, Holocaust survivor whose falafel ritual made him a social media star, dies at 93
((JEWISH REVIEW)) — David Leitner, one of the most famous lovers of falafel in a country full of them, has died at 93 in Israel, the country that became his home after he survived the Holocaust as a young teen.
Leitner's death comes nearly a decade after his ritual of eating falafel to mark his survival broke into public view and was adopted by many in Israel and abroad.
Leitner fell in love with the chickpea fritters as soon as he encountered them in Shuk Mahane Yehuda in Jerusalem. The year was 1949.
"The fried balls immediately took me back to the march — and my mother's kitchen — and I had two portions one after another," Leitner told an Israeli news site in 2018.
He was referring to the death march that he and about 66,000 other prisoners of Auschwitz were forced to undertake in January 1945. Most of the prisoners died, but Leitner, then just 14, survived — a fortune he attributed to thinking about his mother's bilkalach, small golden buns of bread made in his native Hungary and across Central Europe.
The experience caused Leitner, who went by the nickname Dugo, to make a commitment: He would eat falafel every Jan. 18, the date that the death march began.
For most of his life, he undertook the ritual alone. "All those years, dad always went alone to have falafel to mark the day," one of his daughters told the Israeli site, Srugim. "We knew Jan. 18 meant a lot to him and he needed to be alone and have falafel and get in touch with himself."
But over time, word got out about the unassuming man who saw falafel as a symbol of his survival. After his ritual reached the Testimony House, a small Holocaust education institution in Nir Galim, a moshav, or cooperative village, near Ashdod whose founders include Leitner and his wife, Sarah, the institution shared his story on social media.
By 2019, Leitner's story was so well known that Israeli President Reuven Rivlin invited him to have falafel at the president's residence in Jerusalem. In 2021, Israel's Foreign Ministry took what it termed "Dugo Day" abroad, offering free falafel at its embassies in Warsaw and London. Leitner's inspiring story has been shared countless times on feel-good social media accounts, bringing his story and the falafel tradition to audiences around the world.
Leitner died on Thursday, leaving behind two daughters; grandchildren and great-grandchildren; and a Jan. 18 ritual that is expected to endure. It was Tisha B'Av, a fast day in the Jewish calendar, but some on social media declared that they would make falafel their first meal in Leitner's honor.