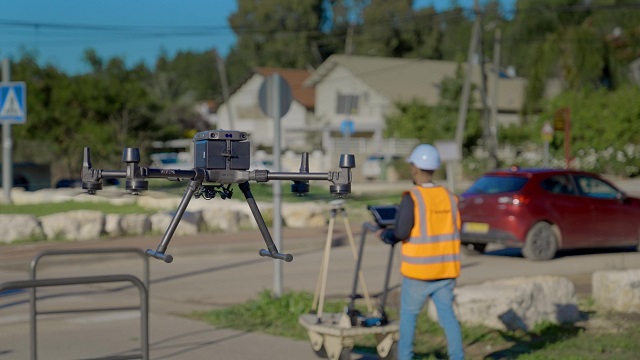 Exodigo Raises $29 Million for Underground Mapping
Exodigo, an Israeli startup that has developed a 3D imaging, sensors and AI subterranean mapping platform, has raised $29 million in Seed funding led by Zeev Ventures and 10D Ventures with participation from SquarePeg Capital and JIBE Ventures. Strategic industry leaders Tidhar Construction.
Founded by CEO Jeremy Suard, CPO Yogev Shifman, and CTO Ido Gonen, Exodigo is a technology innovator combining the power of proprietary advances in 3D imaging, sensors and artificial intelligence (AI). The company's founders are all alumni of IDF intelligence units 8200 and 81 and they only just completed their millitary service a year ago.
Exodigo boasts that it can rapidly create a digital geolocated, 3D map of buried assets – from man-made pipes and cables to soil layers, rocks, minerals, and even groundwater across any terrain. In its first live demonstration, Exodigo proved its ability to safely and accurately identify underground utilities, abandoned lines, and ground layers in a remote, unmapped area.
"It is time to finally break ground on a safer, more sustainable and infinitely more precise method for subterranean discovery. Our powerful combination of advanced sensor technologies and proprietary AI platform provides users with a safe, fast way to get a complete view of what lies beneath the surface with unprecedented precision," added Jeremy Suard, co-founder and CEO of Exodigo. "Ending the era of blind digs, Exodigo gives companies an accurate, easy-to-understand map of what lies beneath the surface – empowering their teams to save time, money, and lives. Think of it like combining the scanning power of an MRI, CT scan and ultrasound all into one image of what is beneath the ground."
"Traditional underground discovery techniques are grossly outdated and incredibly inaccurate. Exodigo is the future of underground mapping. Led by a team with unequaled experience, Exodigo will solve costly, and at times devastatingly catastrophic, problems that have plagued developers and engineers for decades," said Gil Geva, CEO of Tidhar Construction.