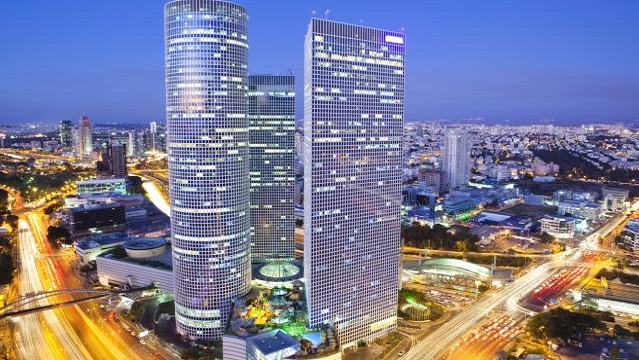 Israel High Tech Scene Feb 13 – 18
New Startups / VC Funding
Israeli Startup WSC Sports Raises $100 Million
WSC Sports, an Israeli startup that develops tech for AI-driven sports highlights, has closed a $100M Series D round, led by ION Crossover Partners (ICP). The company plans to use the new funding to support its aggressive growth plans for 2022 and beyond, continuing its expansion into new geographies, sports, and platforms such as OTT, NFTs, sports betting and more. In addition, the company is set to recruit more than 150 new employees this year, both in Israel… Read More Here
Israel's Vanilla Vida Wants To Revolutionize And Commercialize Vanilla
Vanilla Vida, an Israeli foodtech startup that specializes in a commercial solution for the entire value chain of the world's most popular flavor, vanilla, raised $11.5 million in a Series A funding round led by Ordway Selections, a Swiss investment firm and money-manager for a number of private families.
Other investors in the round include PeakBridge, a seed fund specializing in FoodTech, Kibbutz Maagan Michael, and Strauss, which has now made its second investment in Vanilla Vida, which came out of… Read More Here
A 22-Year-Old's Platform For Volunteering Raises $12 Million Seed
Vee, an Israeli business that is building a platform for volunteering, revealed on Tuesday that it has secured $12 million in a Seed round.
State of Mind Ventures led the round, which also included notable Israeli venture capital firms Oryzn Capital, Vertex, and Viola Ventures, as well as well-known angel investors such as Eynat Guez of Papaya Global, Amir Shevat of Innovation Endeavors, Gil Hirsch of StreamElements, and Guy Shamir of… Read More Here
IPOs and Unicorns
Cloudinary Hits $2 Billion Valuation With $100 Million Blackstone Investment
Cloudinary, an Israeli digital image and video startup, is now that latest Israeli unicorn. The company achieved the coveted unicorn status after a $100 million investment from Blackstone Growth gave the company a $2 billion valuation.
Cloudinary is the second Israeli startup to hit unicorn status so far this month. The API security company Salt Security hit a $1.4 billion valuation after it raised $140 million in a Series D investment round led by CapitalG, Alphabet's autonomous growth fund. Salt Security was founded in 2016 by CEO Roey Eliyahu and Michael Nicosia, alumni of the Israeli Defense Forces (IDF) and serial entrepreneur executives in the… Read More Here
Mergers and Acquisitions
Israel's Tower Semiconductor Acquired By Intel For $5.4 Billion
Israel's Tower Semiconductor, a leading foundry for analog semiconductor solutions, has made a definitive agreement to sell the company to Intel for $53 per share in cash, representing a total enterprise value of approximately $5.4 billion. The companies state that the transaction creates a globally diverse end-to-end foundry to "help meet growing semiconductor demand and brings more value to customers across the nearly $100 billion… Read More Here
Israel's Kryon Sold To Nintex For $100 Million
Kryon, an Israeli startup that develops a process discovery innovator and robotic process automation (RPA) platform, has been acquired by the American company Nintex, which works in the field of process intelligence and automation, for as much as $100 million. The actual details of the transaction have not yet been revealed, but Globes cites sources as saying that the company went for $75 million and according to Calcalist the price was… Read More Here
Israeli Startup First Digital Sold To Fireblocks For $100 Million
First Digital, an Israeli startup that offers a stablecoin and digital asset payments technology platform, has been acquired by Israeli cryptocurrency security company Fireblocks. While the terms of the deal have not yet been revealed, Globes has cited sources who said that the purchase price was $100 million.
Fireblocks is already an Israeli super unicorn worth more than $8 billion. It hit this mark last month after raising $550 million.… Read More Here
Other Business Stories
IAI's Barak MX In $500 Million Moroccan Deal
The Barak MX air and missile defense system developed by Israel Aerospace Industries (IAI) is flexible and modular and can protect against a range of missile threats and unmanned aerial vehicles. The company just signed a $500 million deal to provide the defensive missile system to Morocco.
Globes reported that sources in Israel's Ministry of Defense stated that Moroccan officials… Read More Here
Berkshire Hathaway Dumps Teva Stock For A Loss
Berkshire Hathaway, the firm belonging to the famed billionaire activist investor Warren Buffett, has liquidated its investment in Israel's Teva Pharmaceuticals company. The divestment came in the fourth quarter of 2021, this according to Berkshire's periodic report on its investments in the US Securities and Exchange Commission website.
Berkshire Hathaway has not disclosed the exact… Read More Here
Israel To Invest $60 Million To Build First Quantum Computer
A breakthrough by researchers at the Israel's Innovation Authority and the Ministry of Defense's research and development agency (MAFAT) has revealed plans to build the country's first quantum computer. They will allocate a budget of NIS 200 million (about $60 million) to build the computer.
A quantum computer, based on the principles of … Read More Here