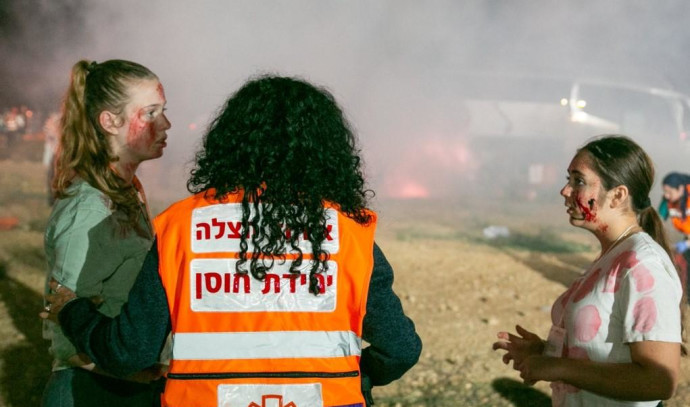 Hatzalah trains lay leaders, therapists on acute trauma intervention
United Hatzalah, the volunteer-run first responder organization, has begun training both professional therapists and community lay leaders to support people going through traumatic events, not only after them.
The focus on trauma comes in the midst of the bloody war in Gaza, itself the response to Hamas's atrocities on October 7, and a surge in antisemitic incidents around the globe.
The first such training course took place online last Wednesday, led by psychologists Dr. Sharon Slater and Dr. Einat Kauffman. Both psychologists have a depth of experience treating acute emotional stress and stabilizing patients in large-scale emergencies and disaster zones. The course was split into two tracks: one for lay leaders, and the other for mental health professionals. 
Most clinical psychologists in Israel are psychoanalytically trained
For mental health professionals in Israel, training in acute trauma intervention is not redundant: most clinical psychologists in Israel are psychoanalytically trained, Dr. Slater explains. After the attack on October 7, the course was initiated to re-train Israeli mental health professionals in acute trauma intervention. The rise of antisemitic incidents in the Diaspora led Hatzalah to expand the course for lay leaders abroad. 
According to organizers, demand for the courses has increased over time, and they will be continuing for at least the next couple of weeks. Nearly 100 people attended the first two sessions, and another 200 have registered for the upcoming sessions next week.
Anyone interested in joining one of these courses can email Hatzalah at [email protected].