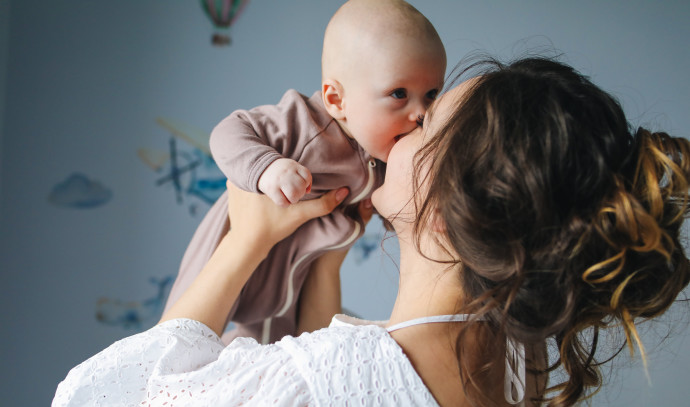 How should you prepare to leave the house with your newborn?
Until you gave birth to your first child, you probably didn't think about the parents out walking their babies. Even if you focused on one mom, you probably assumed she was confident and knew how to handle her baby. After all, she's the mom and she knows what the baby wants and needs.
Then you gave birth, and you found that motherhood came with some uncertainty, fear and confusion. Sometimes, you feel that you don't always know what your little baby wants and how to satisfy their needs.
Now you know that behind every mom with a stroller or a baby carrier were long minutes of necessary organization, many things that they're not allowed to forget, and maybe even a wish that this short trip will pass without hysterical crying, diaper surprises or any stressful comments from unknown passersby.
Now a week, two weeks, or a month after giving birth you may be ready to go out with your newborn child. It can be to the baby development clinic, to the post office, for a scheduled activity or just to get fresh air. Regardless of where it is you're going, every outing requires you to be organized physically and mentally. In order to have a great time with your baby, look at this guide.
Equip yourself with what you need, but don't overload
You won't be out for long, so don't take the entire house with you. Yet, there are some basic things that are important to have in your stroller bag, even for half an hour of walking around:
A few diapers, two disposable diaper pads, cream, wipes and plastic trash bags.
Clothing: dress the baby in clothes suitable for the weather and always remember to take a change of clothes with you because there will be times the baby manages to poop all over his body. It will happen, albeit hopefully not too often.
Clean blanket
Feeding: Make sure to have a blanket you can wear when nursing, a bottle of water and a can of formula with a measuring scoop. Always take extra; you might be delayed in your return home.
Two pacifiers and some small toys for them to hold while you change them.
A carrier to store in the bottom of the baby carriage or pushchair. An activity mat or blanket suitable to use outdoors.
Don't forget to look out for yourself
And it's true that the baby requires most of the things you'll be taking with you, but don't forget that you need a few things too.
Take with you:
A charged phone, wallet, keys and water bottle
Snacks if you don't want to sit in a cafe
Hand sanitizer
Take into account that the baby will cry
All babies cry. Obviously, it's great if a baby sleeps or is in a good mood, but it's entirely possible that something will upset them, and you'll need to respond.
First- breathe deeply. Even if you don't manage to quickly calm down the baby, no one's looking at you. Block out background noise and concentrate only on you and the baby.
Plan a route but be open to changes
In order to remain calm, the first time you take the baby out, choose a route you know. Don't walk on narrow streets or those filled with pedestrians, or go places you know are too steep.
 For a first walk go to a park, or quiet streets near your home. You can deviate from the planned route and walk more but remember, however far you walk, you'll also have to walk back with the baby.
Track the weather
Winter? Make sure it isn't too cold or rainy. Summer? Don't go out if it's really hot and humid. Stay in if it's hazy or very windy.
Don't be afraid to breastfeed outside
At first, nursing in public seems impossible but you'll get used to it. Still, take a blanket to cover you and don't worry if anyone sees you nursing.
Good luck with going out with your baby, especially the first few times. You're a champion mom and everything will be fine!
This article was written in cooperation with the JAMA parenting app.