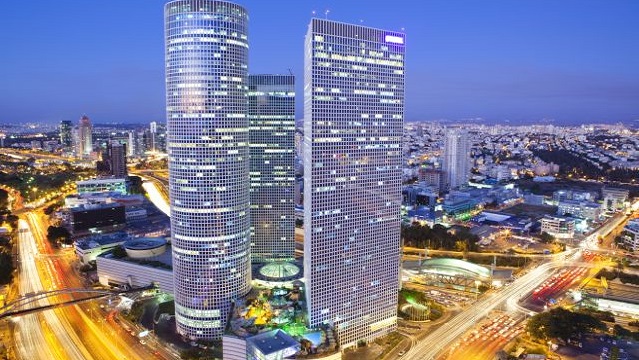 Israel High Tech Scene April 30 – May 6
New Startups / VC Funding
Hello Heart Raises $70 Million For Heart Attack Prevention Tech
Hello Heart, an Israeli medtech startup offering a digital program that helps users to understand and improve their heart health, has raised $70 million in Series D financing. The news comes one year after Hello Heart raised $45 million in a Series C round of funding led by IVP. The company has now raised $138 million to date
Israeli firms are at the forefront of new medical technologies a… Read More Here
Larry Ellison Invests In Imagene AI Israeli Startup
Imagene AI, an Israeli medtech startup that develops AI-based precision medicine for cancer treatment, raised $21.5 million, comprising $3 million in seed funding led by Blumberg Capital and an $18.5 million Series A round led by renowned technology-driven cancer medicine investors Larry Ellison, Dr. David Agus, and AI imaging space pioneer Eyal Gura… Read More Here
Omri Casspi, Former NBA Star, Launches New Early-Stage VC
Omri Casspi, who spent almost a decade in the NBA and was Israel's national basketball team's captain, is launching "Sheva," a new venture capital fund dedicated to investing in early-stage startups. The fund was co-founded by David Citron, an early-stage venture capital investor. David was most recently Global Founders Capital's partner in Israel, leading the giant European firm's activities in the Israel ecosystem …Read More Here
Software Delivery Intelligence Company LinearB Raises $50 Million
LinearB, the platform for engineering efficiency, today announced a $50 million Series B round led by Tribe Capital.
Salesforce Ventures, new investment in the round, joins current backers Battery Ventures and 83North. Sri Pangular, a partner at Tribe Capital, has been appointed to the LinearB board of directors… Read More Here
IPOs and Unicorns
New Record: 26 Israeli-Founded Unicorns In NYC
Israel now has a record 26 unicorns with headquarters in New York City, according to the United States – Israel Business Alliance (USIBA). A unicorn is a startup with a valuation of $1 billion or more.
The new unicorns and big investments keep on coming for Israel Startup Nation, and since New York is the center of world commerce and finance it makes sense that so many Israeli startups have headquarters there. 26 may seem like a lot of companies to have hit unicorn status, but Israel has so many these days that maybe they should raise the standard for joining the unicorn club… Read More Here
Eduardo Saverin Facebook Co-Founder Drops B Capital IPO Plans
Eduardo Saverin, a former partner and classmate of Mark Zuckerberg's who was there at the creation of Facebook is having some problems with his venture capital firm B Capital. Forbes reported that B Capital has been forced to drop plans for an SPAC merger, a stage taken by some businesses ahead of going public… Read More Here
Mergers and Acquisitions
Top 3 Mergers & Acquisitions From Startup Nation April 2022
Startup Nation Israel is known for its big exits. While many of its startups made a fortune going public, others took a different route to their exits – they sold out. One of the best known examples of this was when the Israeli travel app Waze was sold to Google in 2013 for $966 million…. Read More Here
Other Business Stories
Innoviz Signs $4 Billion Deal For Automotive Lidar Systems
Innoviz Technologies, an Israeli startup that offers high-performance, solid-state LiDAR sensors and perception software, has entered into a $4 billion agreement with what the company described as one of the world's largest motor vehicle suppliers to provide its vehicles with LiDAR tech. Innoviz did not reveal the name of the auto company…Read More Here
NSO Pegasus Spyware Used Against Spanish Leaders
Israel's NSO Group's Pegasus spyware was used against Spanish political leaders, including Prime Minister Pedro Sánchez and Defense Minister Margarita Robles. Their mobile phones were allegedly infected at some point during 2021 with the Pegasus spyware that is generally used by governments for surveillance purposes. Spanish officials said that the breaches led to a "significant" amount of data getting copied by the hackers… Read More Here
Israeli Scientists Create Honey Without Bees For The First Time
The production and selling of honey has long been an ethical talking point, especially amongst vegans and vegetarians. Though many will claim that harnessing honey is weakening select bee types (out of 70 different types of bees, only 7 actually create honey), others say that bees produce more honey than they actively need to use, meaning the sourcing of this honey is totally valid… Read More Here