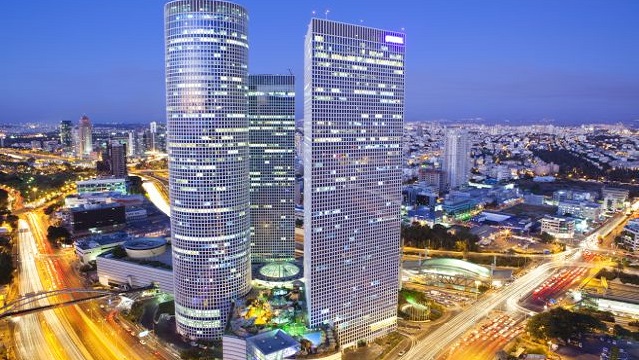 Israel High Tech Scene Feb 20 – 26
New Startups / VC Funding
Israel's Connecteam Raises $120 Million For Remote Deskless Work App
Israeli startup Connecteam, which offers an all-in-one employee app that the company says empowers organizations with non-desk employees to communicate, engage, and operate their teams, raised $120 million in a Series C round of funding.
This new round of funding comes less than a year after… Read More Here
Israeli Startup MDClone Raises $63 Million For Medtech
MDClone, an Israeli medtech startup and digital health company, raised $63 million in a Series C round of funding led by two new investors Warburg Pincus, a leading global growth investor, and Viola Growth, Israel's leading growth fund.
Israel Startup Nation is known for a wide variety of high tech fields, from cyber security to new green technologies. One of the areas that it is also known for is medtech, which refers to just about any newly developed medical technology… Read More Here
NSure Secures $18 Million For Its AI Fraud Prevention Platform
nSure.ai has raised $18 million in Series A funding headed by MoreTech Ventures with participation from seed-round investors including DisruptiveAI, Gryffin Ventures, and Moneta Seeds.
The startup has raised $25.4 million to date, including a round of $6.8 million in June.
nSure.ai was founded in 2019 by CEO Ziv Isaiah and CTO Alex Zeltcer… Read More Here
Israel's XRHealth Secures $10 Million For VR Medtech
XRHealth, an Israeli medtech startup that calls itself the gateway to virtual healthcare treatment in the metaverse, raised $10 million in new funding backed by HTC, Bridges Israel impact investment fund, AARP, as well as from crowdfunding on StartEngine.com. That's right – the company uses virtual reality for healthcare and medical treatments.
Israel Startup Nation is known for a wide variety of high tech fields, from cyber security to new green technologies. One of the area that it is also known for is medtech. So XRHealth is in good company. Just one example of the many Israeli… Read More Here
IPOs and Unicorns
Unicorn Club? Israeli Modular Homebuilder Veev Raises $400 Million
Veev, a tech-driven Israeli real estate developer of modular prefabrication homes, announced today the close of a $400 million Series D fundraising round led by BOND and included LenX, Zeev Ventures, JLL Spark Global Ventures, and Fifth Wall Climate Tech.
The company declined to reveal its post-money valuation. In the last round in March 2021, Veev (formerly Dragonfly Group) has raised $100 million… Read More Here
Israeli Mobile Gaming Co Playtika Seeking Buyer One Year After IPO
The Israeli leading mobile gaming entertainment company Playtika announced that its board of directors initiated a process to evaluate Playtika's potential strategic alternatives, including selling the company "or other possible transactions."… Read More Here
Mergers and Acquisitions
Israeli Fintech Finaro Acquired By Isaacman's Shift4 For $575 Million
Shift4, an integrated payment, and technology solutions firm, said today that it will acquire Israeli fintech startup Finaro (formerly Credorax), a cross-border eCommerce payments provider with a strong European footprint, and Washington-based cryptocurrency fundraising platform The Giving Block.
The $4.3 billion worth company Shift4, controlled by CEO Jared Isaacman, also acquired the Washington-based cryptocurrency… Read More Here
LinkedIn Acquires Israeli Marketing Analytics Startup Oribi For $80 Million
LinkedIn, the world's largest professional network, announced today that it has agreed to acquire Oribi, an Israel-based marketing analytics company for an estimated sum of $80 million.
Linkedin wishes to accelerate its innovation in marketing attribution technology and assist customers in reaching and converting their professional audiences at scale… Read More Here
Otonomo Acquiring British The Floow For $69 Million
Otonomo Technologies Ltd., an Israeli mobility intelligence company, is buying out the British insurtech company The Floow, a SaaS provider of connected insurance technology for major carriers globally, in a Cash and Stock deal valued at up to $69 million, including up to $37.5 million performance-based earnout.
Under the definitive agreement, the aggregate cash and stock.… Read More Here
Other Business Stories
Ben & Jerry's Israel Strikes Back, Sues Unilever
Ben & Jerry's Israel has filed suit against Unilever in the United States, the parent company of Ben & Jerry's, claiming that the company's move last year to ban the sale of its products in areas of the West Bank controlled by Israel was illegal.
In July 2021, Ben & Jerry's ice cream company announced that it would no longer extend licensing for its product to the Israeli company that holds the franchise in
… Read More Here
NSO Group Sues Calcalist
Israel's NSO Group, the cyber security company that makes the infamous Pegasus spyware program, is suing the Israeli business daily Calcalist for libel.
In January, a scandal erupted in Israel when a report in Calcalist revealed that the Israel Police had hacked the phones of many Israeli citizens, including politicians, without first acquiring the proper court orders for wiretapping as required by law. They used the Pegasus spyware made by NSO Group, which is widely regarded as… Read More Here
'Tinder Swindler' Simon Leviev Sued By Leviev Family
Simon Leviev, AKA the "Tinder Swindler," is being sued by his own family. Well, not exactly his own family and that is the point here. The Leviev Family is saying that the Tinder Swindler is not really named Leviev and has besmirched their good name.
So, let's get some background here. Believe it or not, Simon Leviev has become somewhat of a celebrity in Israel You see, Israelis are provincial about these things and go nuts over any one of their own who gets to be famous in America, even if they become infamous. Simon is a 31 year old Israeli who was… Read More Here