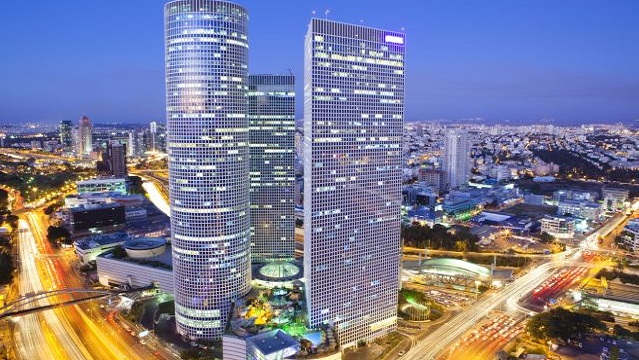 Israel High Tech Scene January 30 – Feb 5
New Startups / VC Funding
Israeli Cyber Attack Startup Salvador Technologies Offers Novel Approach To Cybersecurity
Salvador Technologies provides what it calls the world's fastest technology to recover from cyberattacks. The company's unique approach to dealing with cyber threats is not just in the protection from hackers, but in how to recover from an attack. The company's patent pending storage device protects a user's data from malicious attacks and from advanced persistent threats (APT.)
Along with innovative software, Salvador Technologies customers receive continuous operation of critical… Read More Here
Israeli AI Predictive Analytics Startup Pecan Raises $66 Million In Series C
Pecan, an Israeli AI-based predictive analytics startup, announced today that it has raised $66 million in a Series C round led by Insight Partners, with participation from GV (formerly Google Ventures) and existing investors S-Capital, GGV Capital, Dell Technologies Capital, Mindset Ventures, and Vintage Investment Partners.
The latest financing round of… Read More Here
Torii Raises $50 Million For Saas Management
Torii, an Israeli startup that develops an automated SaaS management platform (SMP), has raised $50 million in Series B financing led by Tiger Global Management.This investment brings the total amount raised by the company to date to $65 million. No further details were revealed about the round or about Torii's current valuation.
Founded in 2017, Torii declares that the company helps… Read More Here
Talon Cyber Security Hits $43 Million In Funding
Israeli startup Talon Cyber Security develops cloud infrastructure-based cyber security technology. The company just raised $17 million in SAFE (Simple Agreement for Future Equity) investments prior to an upcoming A-Round of funding. This brings Talon's total investments to date to $43 million.
In April of 2021, Talon Cyber Security raised $26 million in… Read More Here
IPOs and Unicorns
Cybereason Looks To $5 Billion NY IPO
Cybereason, an Israeli cyber security startup, is reportedly ready to go public and has confidentially filed its paperwork with the SEC. According to Reuters, Cybereason is said to be looking at a $5 billion valuation from an Initial Public Offering IPO on Wall Street. So, another big exit for Israel Startup Nation.
Founded in 2012 in Israel by CEO Lior Div, CTO Yonatan Striem-Amit, and CVO Yossi Naar – all veterans of the IDF's 8200 intelligence unit… Read More Here
Israeli Unicorns Headed To The Super Bowl
Some Israeli unicorns are so big now that they are making it all of the way to the Super Bowl. Two such firms, Gong.io and monday.com have shelled out the big bucks for their very own TV commercials which will air during the big game, so reports Calcalist.
This year Super Bowl LVI will take place on Sunday, February 13, with the Cincinnati Bengals facing off against the Los Angeles Rams… Read More Here
Mergers and Acquisitions
Check Point Buying Out Spectral For $60 Million
Israel's Check Point Software, most famous for its firewall cyber security protection, has just bought out fellow Israeli firm Spectral for $60 Million. Spectral is an Israeli startup that provides developer-first security tools.
Check Point Software Technologies entered into a definitive agreement… Read More Here
Forescout Acquires CyberMDX For Est. $80 Million
Forescout Technologies, an Israeli firm operating in Active Defense for the Enterprise of Things, on Tuesday revealed its acquisition of CyberMDX, an Israeli startup in the field of healthcare cyber security. While the details of the acquisition were not disclosed, Calcalist has cited anonymous sources as saying that it could be for as much as $80 million.
Founded in 2000, Forescout Technologies, Inc. actively defends… Read More Here
Other Business Stories
F.B.I. Bought Israeli Spyware Secretly
Israeli spyware is highly sought after. Israeli is, after all, known for two things: High tech and security & defense. So it makes sense that many Israeli startups have put the two together and gone to work developing cybersecurity software. And this includes the development of both spyware, as well as programs to defend against spyware.
NSO Group is one such firm known for its… Read More Here
Abraham Accords Sees Latest Benefit: $10 Billion Emirati VC Fund Investments In Israel
The Abraham Accords latest benefit to the Israeli economy is on its way. Abu Dhabi Growth Fund (ADG) will invest $200 million a year in Israel over the next ten years. This, reports Globes, is just the first part of United Arab Emirates (UAE) Crown Prince Mohamed bin Zayed Al Nahyan's decision to unfreeze the $10 billion in investments in Israeli companies originally promised when the Abraham Accords were signed.
The news comes as Israel… Read More Here
Meta Ends Express Wi-Fi Program Based On Israeli Tech
The Express Wi-Fi Program, which was operated by Meta to bring more Internet access to Third World nations, is being shut down. The company announced its plans to end the effort at the end of the year after more than five years in operation.
The program was based on technology developed… Read More Here
Miami Dolphins Owner Stephen Ross Strikes Back
Stephen Ross, the owner of the NFL's Miami Dolphins, was accused the other day in a new federal law suit by his team's recently former coach Brian Flores of offering big payments to get his team to deliberately lose games. The accusation caused a flood of speculation as to what the NFL might do in response. If true, in even the smallest way, the league would need to take harsh action.
Well, now Stephen Ross, who made his fortune… Read More Here