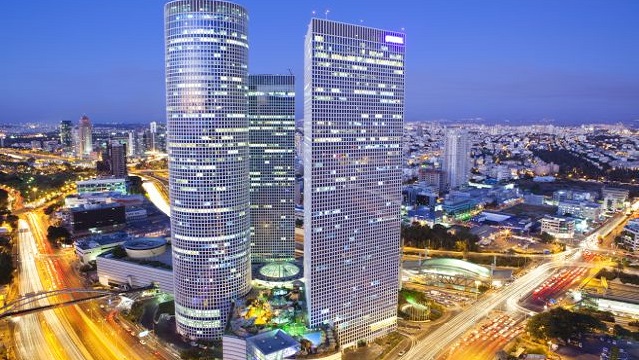 Israel High Tech Scene May 7 – 13
New Startups / VC Funding
Redefine Meat Raising Another $250 Million For Meat Substitutes
The Israeli startup Redefine Meat is raising an additional $250 million in funding. The company develops meat substitutes with 3D printing that it says taste just like the real thing. Calcalist reported that Bank of America is working with Redefine on the new influx of capital.
Redefine Meat is raking in the big bucks these days, so there must be high expectations for businesses that provide substitutes for animal based foods. It has been less than four months since Redefine Meat raised $135 million in financing, so should things work out then … Read More Here
Pyramid Analytics Raises $120 Million For Business Intelligence Platform
Pyramid Analytics, an Israeli startup that offers a business analytics platform, raised $120 million in a Series E round of funding led by H.I.G. Growth Partners. With this new round of funding Pyramid has now raised a total of $211 million in investments to date.
Founded in 2008 by CEO Omri Kohl, CTO Avi Perez and Herbet Hochman, Pyramid … Read More Here
Nexite Raises $100 Million For Retail Sales Platform
Nexite, an Israeli startup that offers a platform to help brick and mortar stores achieve the level of sales accuracy and tech as online retailers have raised $67 million in a Series C investment led by Pitango Growth and Saban Ventures. This brings the company's total investment to date to $100 million.
Brick and mortar stores – the old fashioned type of retailers where people actually need to travel to in order to do their shopping – have been in trouble …Read More Here
BlueWind Medical Raises $64 Million For Incontinence Tech
BlueWind Medical, Ltd., an Israeli medtech startup that develops new technology to treat incontinence, raised $64 million in a Series B funding round led by ConvaTec, a global medical products and technologies company focused on therapies for the management of chronic conditions including continence care.
According to the American Urological Association, overactive bladder is a debilitating condition affecting over 34 million Americans … Read More Here
IPOs and Unicorns
Deel Now Super Unicorn – Worth $12 Billion
Deel, an Israeli startup and unicorn that deals with payroll solutions for firms with international staffs, is now worth $12 billion. So, what should we call a company that is 12 times a unicorn?
So Deel has more than doubled its value since hitting a $5.5 billion valuation last October with a $425 million Series D round of funding. Axios reported that the new valuation came after a paltry $50 million raise … Read More Here
Mergers and Acquisitions
$500 Million CartiHeal Sale In Trouble
Israeli medical device company CartiHeal's sale to Bioventus, an American orthologics company, is in trouble. Citing the currently poor conditions in the stock markets worldwide, Bioventus revealed that the company will not be going forward with the raising of $415 million in capital that it needed to finance the deal.
Bioventus, however, still holds a 27% stake in CartiHeal .… Read More Here
Qualcomm Looking At $300 Million Buyout Of Israel's Cellwize
Qualcomm, the American chip manufacturer, is planning to acquire Israel's Cellwize Wireless Technologies, a provider of mobile network automation technology. According to Calcalist a deal is in the works for as much as $300 million. The company brings mobile access automation for 5G networks with "Chime" its cloud-native, AI-driven, open platform …. Read More Here
Israeli Unicorn Augury Acquires Seebo For $100 Million
Augury, an Israeli unicorn that works in the field of internet of things IOT and AI-driven Machine health solutions, has acquired fellow Israeli company Seebo, for $300 million. The deal is for both cash and stock.
Augury hit unicorn status last October when a $180 million raise gave the company a $1 billion valuation …. Read More Here
Other Business Stories
The Israel Innovation Authority Annual State Of High-Tech Report: Government Investment In Future Lowest In OECD, Must Be Increased
The Israel Innovation Authority released its "The State of High-Tech 2022" annual report and the results are mixed with both good and bad news for the Israel high tech sector moving forward.
For example, while the world talks about the success of Israel Startup Nation and its top tier research and development abilities…Read More Here
Israel Files A Lawsuit Against Teva For $100 Million Copaxone Royalties
The state asserts that Teva infringed intellectual property rights during the development of the multiple sclerosis medicine with a longer gap between doses.
The State of Israel has launched a $100 million lawsuit against Teva Pharmaceutical Industries in the Lod District Court, alleging that the company breached its rights by not paying royalties for the multiple sclerosis drug Copaxone … Read More Here
Israel's Watergen Provides Water Services In Syria
Watergen, an Israeli company specializing in generating water from the air, is now helping the people in Syria who are in dire need of clean drinking water. The company recently provided one of its Water-from-Air Generators to local refugees living in a camp in Syria's in Raqqa province. Water – the world's most precious natural resource.
Imagine that! Israelis are helping the people of Syria, a … Read More Here
Intel: Israeli-Developed Processor Doubles The Throughput Of Nvidia's
Israeli startup Habana Labs, the developer of AI deep learning processors for data centers, has introduced its second-generation CPU that strengthens its rivalry with Nvidia. Intel acquired Habana Labs for $2 billion in 2019.
According to Intel's release, the recently revealed … Read More Here