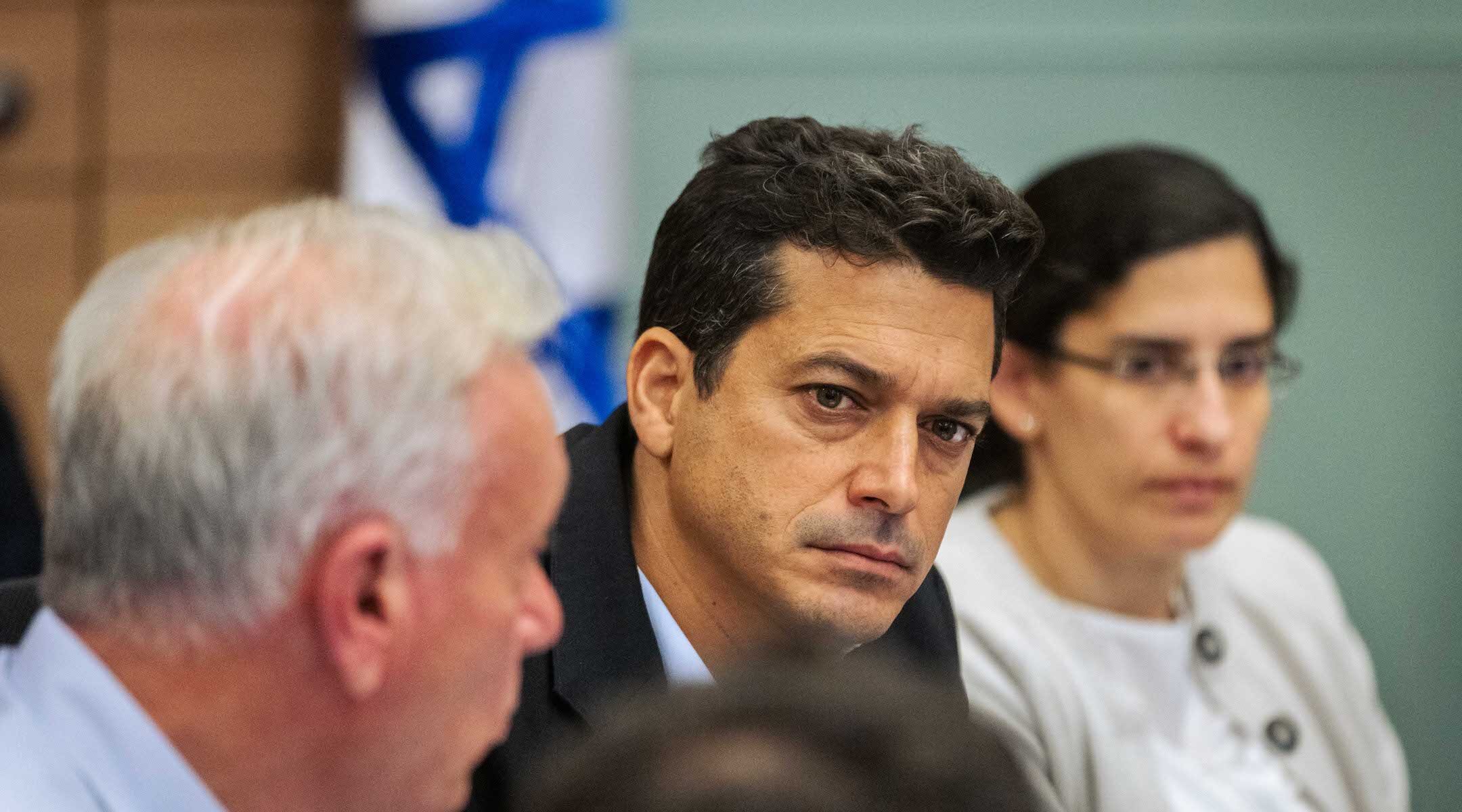 Israel to invest $40 million in North American Jewish day schools
((JEWISH REVIEW)) — Citing "a major crisis in Jewish education," Israel's Diaspora ministry plans to pour about $40 million into training educators at Jewish schools in the United States and Canada.
Amichai Chikli, Israel's minister of Diaspora affairs, announced the initiative, called "Aleph Bet" after the first two letters of the Hebrew alphabet, on Monday. He hopes enrollment will increase at Jewish day schools, fearing that "we are losing large parts of the Jewish people," and said the initiative would "focus on training teachers for Jewish education and Israel studies as well as principals for Jewish day schools," according to the Jerusalem Post.
Chikli did not elaborate on how his ministry would spend the allocation of NIS 150 million, nor did he detail when funds could start making their way into North American Jewish schools. His office did not respond to a request for comment. Israel's governing coalition plans to approve a state budget next week, ahead of a May 29 deadline. 
North American Jewish schools have received varying levels of Israeli government support for years, according to Paul Bernstein, CEO of Prizmah, a nonprofit supporting Jewish day schools. He said staff members of day schools were optimistic about the additional funding despite lacking details about where it would go. 
"There's quite a lot of chatter. People are excited by the fact that the State of Israel really sees the importance of Diaspora education, and is recognizing that the strength of the Diaspora is integral to [a] strong Israel and strong relationships," Bernstein said. "Irrespective of all that's going on in the world, that is a very positive and important long-term development."
The announcement comes at a time of tension between Israel's right-wing governing coalition and North American Jewish communities. A chorus of U.S. Jewish leaders has criticized the government's proposed overhaul of Israel's judiciary, and last month, Israeli Prime Minister Benjamin Netanyahu canceled a speech at a signature conference of North American Jews in Tel Aviv in the face of anti-government protests. Chikli, who assumed his role in January, has defended the judicial overhaul while acting as an ambassador of sorts to an often skeptical audience of Diaspora Jews.  
Chikli, whose father is a Jewish educator in Mexico, had previously indicated that he sees Jewish day schools abroad as an important destination for Israeli aid. He has said repeatedly — including on Monday — that children who do not attend Jewish day schools are at risk of being lost to the Jewish people. 
"We are in the midst of a crisis where it is possible to lose an entire generation of Jews," he said during the funding announcement.
Early in his tenure, Chikli floated the idea of working with philanthropists to subsidize day school tuition in the Diaspora. More recently, he has signaled that covering tuition — which can range from several thousand dollars at haredi Orthodox yeshivas to more than $40,000 a year — is less of a priority.
"Jewish education in private schools is very expensive, and at times out of range for the average family," he told Hamodia, a haredi publication, in April. "This is where we step up to the plate. This isn't to say we're giving out free scholarships … but we invest, as noted earlier, in the teachers, in the school systems, to ensure Jewish education, and continuity of Jewish generations. We want to raise the pride of Jewish studies teachers."
Attending a Jewish school is widely considered a strong predictor of lasting Jewish identity, although that may be because parents who prioritize Jewish identity are more likely to send their children to Jewish day school. Enrollment in Jewish schools in North American Jewish schools is growing, largely because of the growth of Orthodox communities, where the vast majority of children attend private Jewish schools. 
Outside of those communities, most North American Jewish children do not attend Jewish day schools. But the pandemic saw Conservative, Reform and nondenominational day schools grow as well, according to a survey by Prizmah, following more than a decade of decline. The survey found that schools have maintained those enrollment gains even as the pandemic has ended. 
Meanwhile, Hebrew schools and other supplemental Jewish schools have shrunk by nearly half since 2006, according to a recent report by the Jewish Education Project. Chikli did not specify whether any of the new funding could go to such schools 
Chikli's father, Eitan Chikli, is the rector of the Hebraic University in Mexico City, which receives some funding from his son's ministry. Previously, he was the longtime director general of Israel's TALI Education Fund, which promotes pluralistic Jewish education in Israeli schools and also produces materials for use in Jewish schools abroad. 
The elder Chikli told the Jerusalem Post in January that he would not discuss the funding his university receives with his son, who he said is fastidious about avoiding conflicts of interest. But he said that teacher training was an urgent problem for Jewish schools.
"The biggest problem Jewish people in the Diaspora face today is Jewish education and lack of a high level of teachers for Judaic studies," Eitan Chikli said in January. "The most difficult problem is that there is no new generation of proper teachers for Hebrew and Judaism."