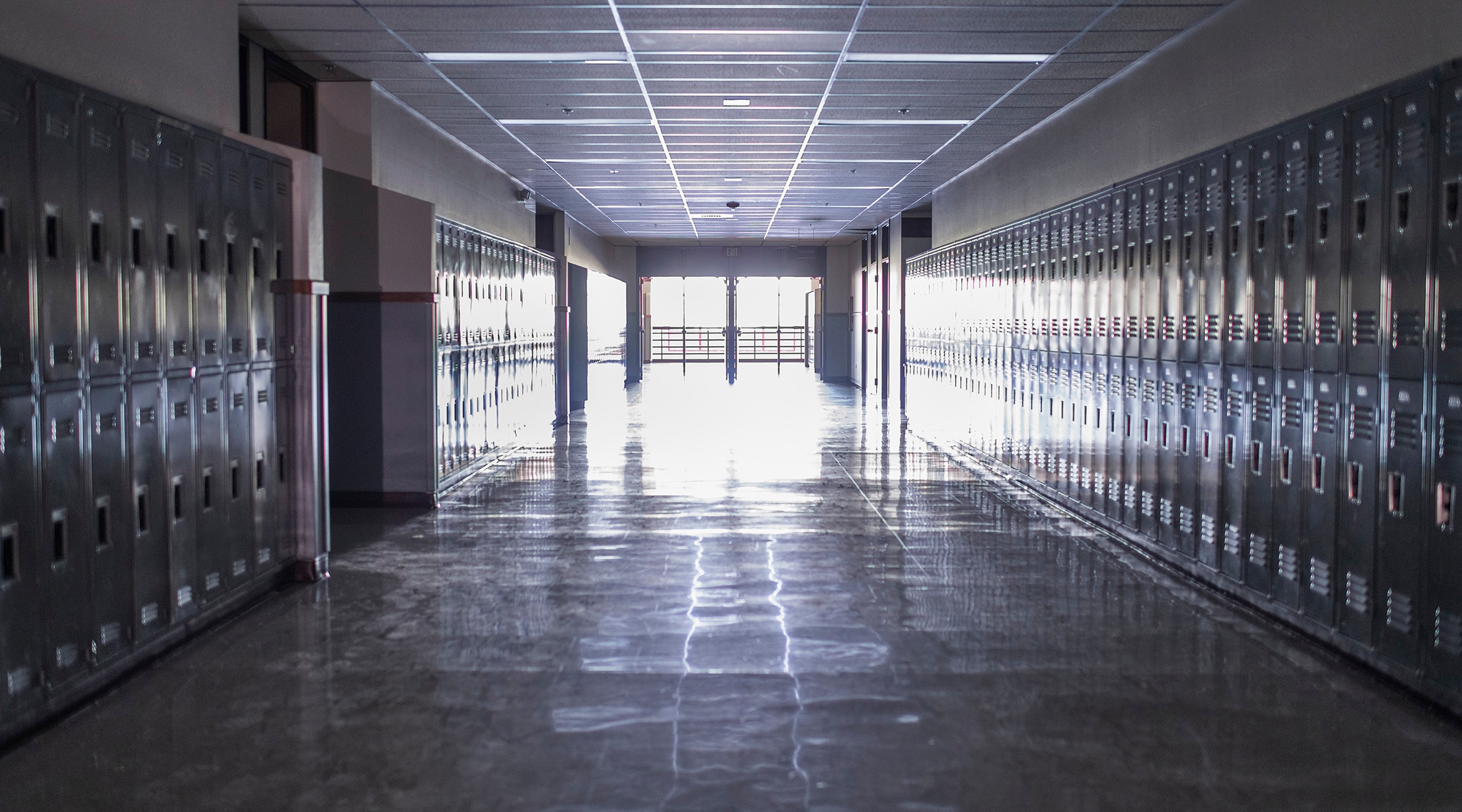 Jewish middle school teacher in Wisconsin arrested for threatening students over swastika drawings
((JEWISH REVIEW)) – A Jewish teacher at a public middle school in Wisconsin was arrested last week for threatening his students with gun violence after discovering a piece of paper with swastikas in class.
David Schroeder was arrested on Friday and charged Monday with a felony count of making terrorist threats, according to the court record. Schroeder is a seventh-grade math teacher in Grafton, a town north of Milwaukee, and has been placed on leave.
A student in Schroeder's class told local news outlets that Schroeder became angry after a student found a scrap of paper with swastikas on it. Earlier in the week, Schroeder had reportedly found a notebook with more of the Nazi symbols. The student said the teacher "went on a ramble about how that's bad and that's a disgrace to his people," and "started mentioning the N-word."
Soon, Schroeder reportedly started threatening his students, saying he owned 17 guns and was "not afraid to use them," adding that "all Jews have guns." He further said he would send his daughter to the students' houses "with a baseball bat," the student said. The teacher also allegedly threatened to "go scorched earth" on the students, and said, "I wish pain on all of you and your families."
The school told law enforcement that Schroeder wrote a statement admitting to making the comments. He wrote that he had made the comments out of anger.
The incident represents an unusual reaction to swastikas being found in school settings, a relatively common experience in U.S. schools that often triggers intervention by local Jewish leaders or representatives of the Anti-Defamation League. The civil rights group documented 232 incidents of antisemitic vandalism in non-Jewish K-12 schools last year, up from 152 in 2021.
The Grafton police chief, Jeff Caponera, told the Jewish Telegraphic Agency that his department was investigating both Schroeder's behavior and the swastika drawings that prompted it. 
"The behavior on both sides is unacceptable and we need to make sure this doesn't become a recurring pattern," Caponera said. But he added that because the swastikas were not specifically directed at any individual, they "don't represent a hate crime," which limits how police can respond to the person who drew them.
Police have yet to determine who is responsible for the swastikas, but Grafton School District Superintendent Jeff Nelson suggested that they were the work of a student. 
Nelson told (JEWISH REVIEW) that the school is "continuing to work with the police to find the student or students responsible for drawing the swastika drawings." He sent letters to families over the weekend informing them of the incident, notifying them of an investigation by the school and calling Schroeder's behavior "inappropriate and unprofessional." A separate joint letter from Nelson and Caponera said increased police presence would be placed at the school this week.
The criminal complaint against Schroeder added that he had already been under investigation for other "inappropriate behavior towards students," and that the principal had previously decided not to renew his contract, although police did not have any further details about his past behavior.
Schroeder was released on Monday on a $10,000 bail posting. He was ordered to surrender all his firearms, stay at least 500 feet away from the school and refrain from contact with all district students except for his own children. His preliminary hearing is set for June 22.
Though Schroeder had reportedly told his students he owned 17 weapons, he turned over only 15 to the authorities, Caponera said.
Caponera added that his own son is Jewish, as is his son's mother, and that he would likely have a strong reaction if he were to discover swastikas in a classroom.
"I take offense to that. And I understand where the teacher is coming from," he said. "But at the end of the day I also understand that the teacher has the responsibility to act appropriately in situations like this."