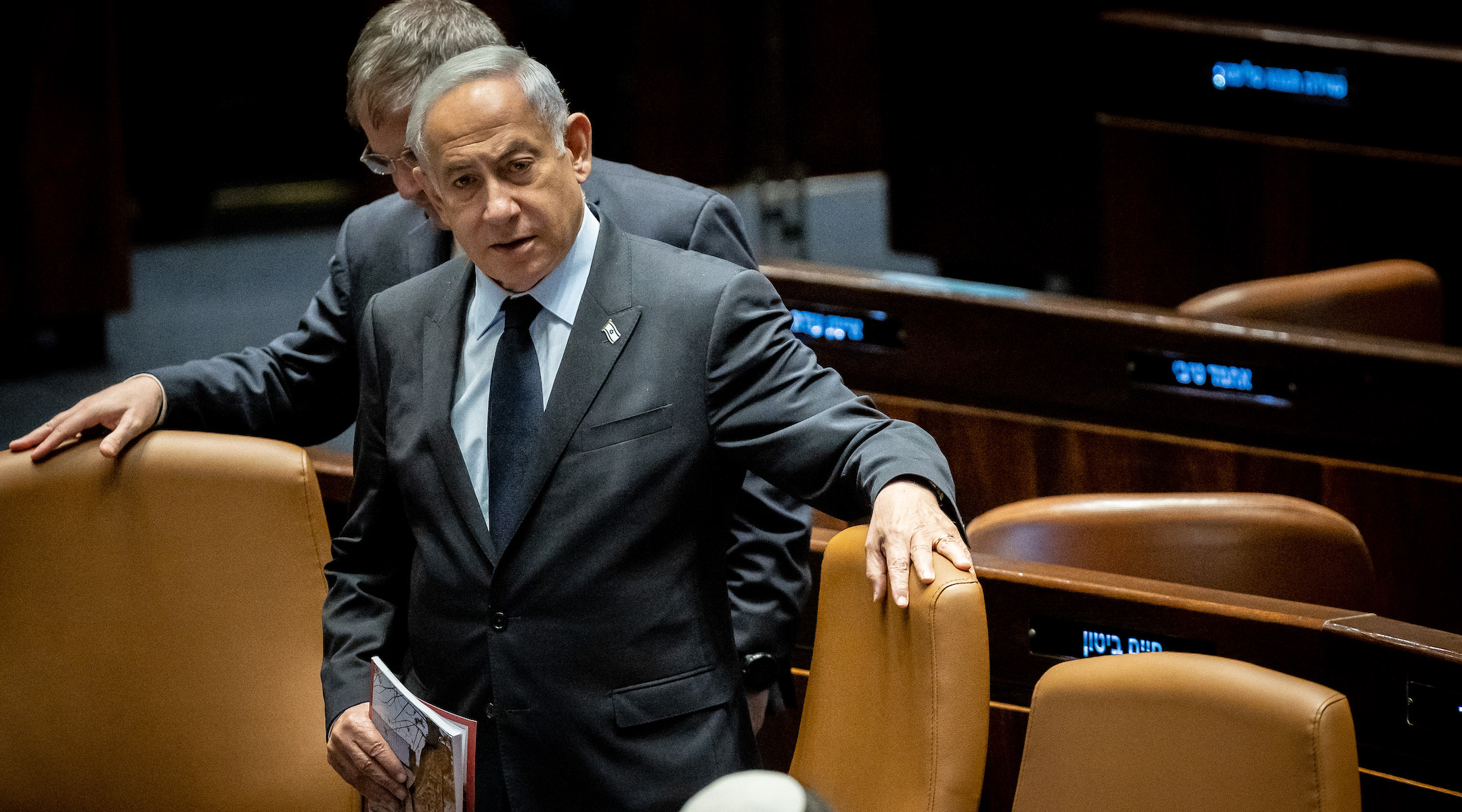 Israeli government advances judicial overhaul push, spurring 'day of disruption' by protesters
TEL AVIV ((JEWISH REVIEW)) —  In the face of mass protests, the Israeli government has resumed its effort to weaken the country's judiciary, advancing a bill that would strip the Supreme Court of its ability to strike down government decisions it deems "unreasonable."
Early on Tuesday Israel time, following a long and heated debate, Israel's parliament, the Knesset, voted 64-56 to move the bill forward. The bill must pass two more votes to become law.
Tuesday's vote ends a period of more than three months during which the government, headed by Prime Minister Benjamin Netanyahu, paused the overhaul effort to conduct negotiations with the parliamentary opposition. That pause began after a series of mass protests and civil disobedience by the overhaul's opponents, as well as warnings from a range of world leaders and other dignitaries who say it will endanger Israeli democracy by sapping the Supreme Court of much of its power and independence. The court reform's proponents, meanwhile, say it will curb an overly activist judiciary and enable the right-wing coalition to govern.
In recent weeks, Netanyahu has said the negotiations failed and has pledged to push forward a scaled-back version of the overhaul package. That has prompted renewed opposition from the legislation's opponents both at home and abroad. On Sunday, President Joe Biden said on CNN that he hopes Netanyahu will "continue to move toward moderation in changing the court."
In Israel, large crowds of protesters took to the streets in recent days, a continuation of protests that have occurred weekly since the proposed judicial overhaul was unveiled at the beginning of the year. Last week, a crowd of protesters gathered in the main terminal of Ben Gurion International Airport, and on Saturday night, more than 100,000 people massed in Tel Aviv in opposition to the overhaul. Ahead of the vote on Monday night, protesters gathered outside the Knesset, and a few were forcibly ejected from the building by security.
Protest organizers say Tuesday's demonstrations will be far bigger. Dubbed a "Day of Opposition," it will see protesters return to the airport and block roads, as organizers have called on businesses to strike in solidarity. A major mall chain said it would close in support of the protests but later backtracked and said stores could open if they wished. A number of universities have said students would not be penalized for missing class to protest on Tuesday.
The law that was advanced in an initial vote on Tuesday would remove the Supreme Court's ability to strike down decisions by nationally elected officials because they are "unreasonable." That power was last used to invalidate the cabinet appointment of Aryeh Deri, a leading haredi Orthodox politician and key Netanyahu ally, because he had been repeatedly convicted of crimes.
Before Netanyahu paused the overhaul effort in March, his government advanced several other pieces of the overhaul in initial votes, including measures that would have given the governing coalition full control of Supreme Court appointments; removed its power to strike down quasi-constitutional laws; and enabled the Knesset to preemptively shield laws from judicial review. None of those measures have yet to advance further.