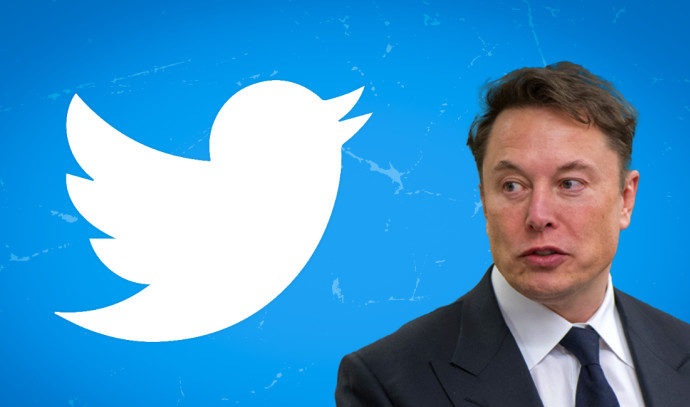 Israeli health ministry calls Musk out for sharing 'fake news' on COVID
Israel's health ministry tweeted that Elon Musk was engaging with "fake news" regarding COVID-19 data, the third Israeli government ministry to comment on the Twitter owner's views in recent weeks.
Musk had replied to a tweet from Zero Hedge, a far-right blog site that features conspiracy theories and has been accused of spreading Russian propaganda. The tweet claimed Israeli data showed "zero young healthy individuals died of COVID-19." The billionaire businessman wrote "Zero …"
In response, the health ministry wrote: "Elon, unfortunately this is not what the whole data shows. fake news is dangerous. Israel Ministry of Health was asked on chronic disease data and explained that we don't have access to clinical records."
"We know from clinicians that young healthy people did die from COVID and hopefully data on that will be available on the near future from our HMOs," the ministry added.
Twitter added a note to the Zero Hedge tweet that noted that Israel's health ministry "has called this article 'misinformation.'"
Israel's COVID response
Israel launched a rapid mass vaccination drive soon after COVID-19 vaccines were introduced in late 2020, and it published data both about the country's vaccinations and COVID cases. In addition to aiding public health practitioners, the data has also been used by anti-vaccine activists and others intent on manipulating the figures to downplay the severity of COVID or the efficacy of immunization. Zero Hedge, which has 1.6 million Twitter followers, has also published articles casting doubt on the vaccine.
In the months since he bought Twitter last year, Musk has interacted with — and boosted the visibility of — several tweets spreading conspiracy theories. His posts have drawn attention to false or misleading claims about events ranging from the attack last year on Nancy Pelosi's husband to a recent mass shooting in Texas.
On May 16, Musk wrote that Jewish billionaire George Soros, who is known for donating to progressive political causes, "hates humanity" and "reminds me of Magneto," a comic book villain who survived the Holocaust. (Soros, who was born in Hungary, also survived the Holocaust as a child.)
Critics of Musk's tweet, including the CEO of the Anti-Defamation League and the Israeli foreign ministry, said the attacks encouraged antisemitism given that Soros features at the center of multiple antisemitic conspiracy theories. But Israel's foreign minister, Eli Cohen, later disavowed his ministry's critique.
Soon afterward, Amichai Chikli, Israel's minister overseeing the government's efforts to combat antisemitism, also defended Musk.
"As Israel's minister who's entrusted on combating anti-Semitism, I would like to clarify that the Israeli government and the vast majority of Israeli citizens see Elon Musk as an amazing entrepreneur and a role model," tweeted Amichai Chikli, a member of the right-wing Likud Party who also serves as minister of Diaspora affairs.