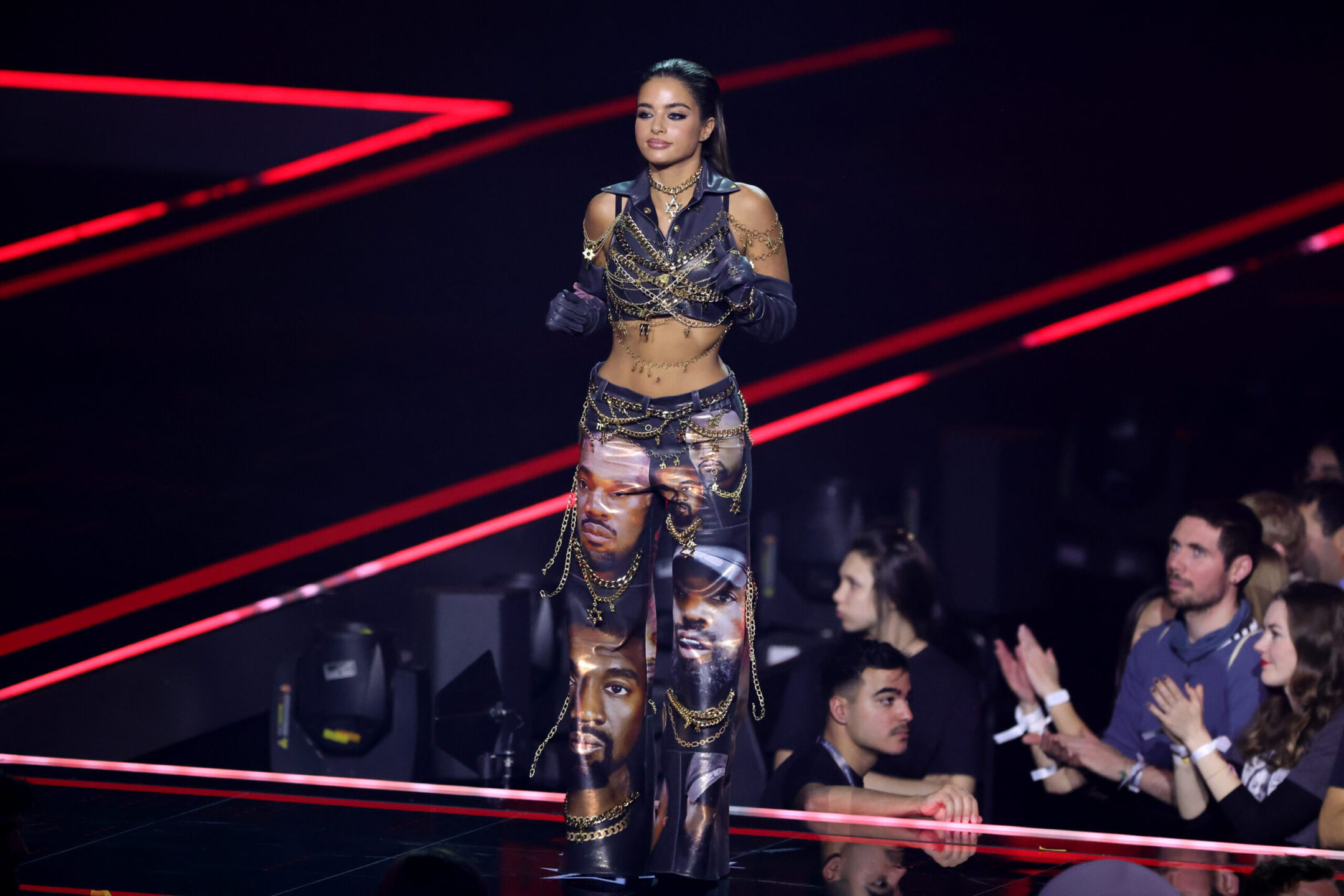 Israeli pop star Noa Kirel to headline Madison Square Garden in 2024
(New York Jewish Week) — Israel's biggest pop star of the moment, Noa Kirel, is slated to make her U.S. concert debut next year with a performance at Madison Square Garden. 
Kirel, 22, will play a concert at the Midtown arena on June 30, 2024, Israeli media reported on Tuesday. She will be the second ever-Israeli to headline a concert at the 20,000-seat venue following Ishay Ribo, the Orthodox Israeli pop star known for bridging religious gaps among his fans. His performance takes place on Sept. 3. 
Kirel, a singer, dancer and actress, first rose to fame in Israel in 2015 with her songs "Medabrim" and "Killer." By 2020, she had burst into international fame, signing a multimillion dollar recording deal with Atlantic Records — reportedly the largest ever for an Israeli artist at the time. 
This year, Kirel again received international recognition when she took third place for her song "Unicorn" at the Eurovision Song Contest in Liverpool, England. It was the best result for Israel at the contest since pop star Netta Barzilai — who recently filmed a music video on the streets of Manhattan — won the annual competition in 2018. 
More recently, last weekend at the Core Hydration Classic, U.S. Olympic gymnast Simone Biles made her return to competition doing a floor exercise routine set to an instrumental version of Kirel's Eurovision hit. (Biles, as it happens, took first place in the U.S. Classic competition, a qualification meet for the national championships later this month.)
"She made history and she's amazing and it's so moving to me because she really exemplifies the values that this song represents," Kirel said in a Hebrew video message to Israeli media about Biles and her use of the song. "This is one of the wildest things that has ever happened to me."
Notably, Kirel's concert at Madison Square Garden next summer won't be in front of her biggest crowds: Ahead of her fall 2023 tour in Israel, she sold out Tel Aviv's HaYarkon Park, which holds 65,000 people, in just five hours. Due to demand, a second date was added — making her one of very few artists to host consecutive concerts at the venue, and the first since Israeli rock band Kaveret held farewell concerts there in 2013. 
The shows on Sept. 21 and 23 will be her second and third time performing at HaYarkon Park.

"Yarkon Park is definitely one of the biggest things I've done in my career, and I enjoyed it the most," Kirel said at a July press conference announcing the Tel Aviv gig. "It's fun to have the opportunity to do it again, and this time in an even bigger manner."