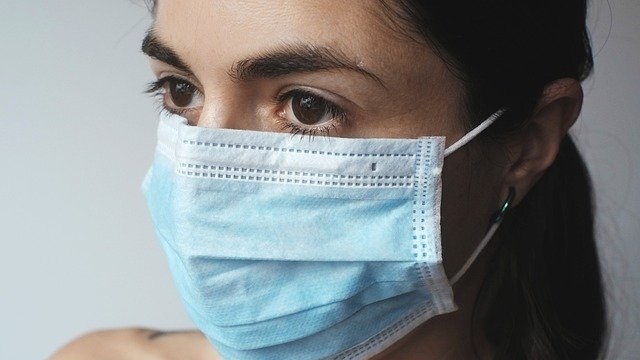 Israeli Study Shows Fourth COVID-19 Vaccine Reduces Risk of Death by 72% in Elderly
Elderly at-risk people who received a fourth dose of the Pfizer vaccine are 34 percent less likely to become infected with the Omicron variant, and 64 to 67 percent less likely to require hospitalization due to COVID-19. They are also more than 70% less likely to die from the Coronavirus, according to a new study conducted by Tel Aviv University and Ben Gurion University of the Negev.
The study, which was done in collaboration with the Israeli Ministry of Health, found that the fourth COVID-19 vaccine is effective in protecting the elderly population in long-term care facilities from the Omicron variant.

Please help us out :

Will you offer us a hand? Every gift, regardless of size, fuels our future.

Your critical contribution enables us to maintain our independence from shareholders or wealthy owners, allowing us to keep up reporting without bias. It means we can continue to make Jewish Business News available to everyone.
You can support us for as little as $1 via PayPal at

[email protected]



Thank you.

The average age of the subjects was 80, and all were residents of nursing homes participating in Israel's "Senior Shield" program.
The groundbreaking study included approximately 40,000 elderly Israelis living in institutions supervised by the Ministry of Health's "Senior Shield" program, a task force launched by Israel's government to oversee the prevention and control of COVID-19 in the country's geriatric facilities. According to its results, elderly at-risk individuals vaccinated with the fourth dose of the Pfizer vaccine have a 34 percent reduced risk of contracting the Omicron variant, a 64 to 67 percent reduced risk of requiring hospitalization due to COVID, and a 72 percent reduced risk of death from the virus.
The study was led by Prof. Khitam Muhsen and Prof. Dani Cohen of the School of Public Health at Tel Aviv University, Prof. Ron Dagan of Ben Gurion University, Prof. Nimrod Maimon, director of the Internal Medicine Department at Soroka Medical Center and until recently head of the Ministry of Health's Senior Shield program, as well as program staff members Ami Mizrahi, Omri Bodenheimer, and Boris Boltyansky, in collaboration with Lea Gaon and Zafrira Hillel-Diamant of the Ministry's Department of Geriatrics. The study was published in the prestigious journal JAMA Internal Medicine.
"Our study compared 24,088 residents of Senior Shield facilities who received a fourth dose of the Pfizer vaccine – that is, the second booster shot – with 19,687 residents who were vaccinated with the first three doses four months or more prior to the follow-up, but who chose not to get the second booster," explains Prof. Muhsen. "These are residents of geriatric institutions, nursing homes and assisted living facilities that are part of the Ministry of Health's Senior Shield system – a total of about 1,000 institutions across the country. This population is particularly vulnerable to infection, morbidity and mortality from the coronavirus, due to the nature and living conditions of the institutions, the fact that many residents need help with daily activities, and the previous health issues that many of the residents suffer from."
Prof. Ron Dagan concluded that the results presented in the study demonstrate once again the critical role of vaccines and the use of structured and effective systems in curbing waves of severe morbidity and mortality in at-risk populations.