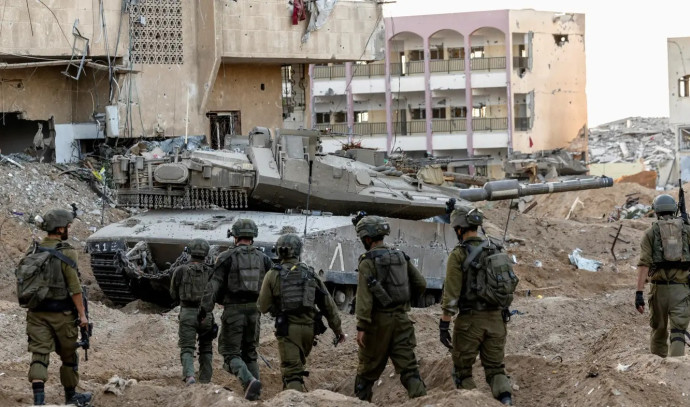 Israelis watch TV, use social media more amid war with Hamas in Gaza
One month into the Swords of Iron war with Hamas in Gaza, Israeli TV viewing habits and social media usage have undergone significant changes.
According to data from Yes, Israelis are watching more TV than usual, with channels 11, 12, 13, and 14, dedicated mostly to news, seeing the highest viewing numbers.
This trend, comprising 60% of total TV viewership, signifies a 30% rise compared to the norm.
In the first week of the war with Hamas, news channels accounted for 71% of total TV viewership, reflecting a heightened interest in real-time updates. As the weeks progressed, this figure stabilized at 60%, indicating a sustained focus on news consumption among the Israeli population. At the same time, the initial viewership decline in various Video-On-Demand (VOD) content, attributed to heightened interest in news coverage, is gradually recovering and approaching its pre-war levels.
Additional data from Yes highlights a decrease in the number of hours screens are active at home. While the onset of the war saw a spike in screen time to approximately 14 and 12 hours each day in the first two weeks, subsequent weeks saw a consistent decline, reaching 11.8 and 11.5 hours, respectively.
Amid the surge in news consumption, the use of the Telegram application has doubled, playing a crucial role in disseminating information, including videos and reports regarding Israelis held hostage in Gaza. According to Pelephone data, even a month into the war, Telegram witnessed more than a 55% jump in daily users compared to pre-war times.
X (formerly Twitter), a popular social media platform for political news and discourse, experienced a noteworthy 58% rise in average usage over the last month, accompanied by a 20% rise in the number of users since the war began.
Navigation apps see major declines in usage amid Israel-Hamas war
In contrast, navigation app usage has seen a decline. Waze, initially experiencing a 44% drop in the first week, witnessed gradual recovery but remains below normal, registering a 33% decrease in the fourth week.
The Moovit app followed a similar pattern, with a 46% decrease in the first week, plummeting to a 55% decline in the second week. In the subsequent weeks of conflict, Mobit recorded decreases of 43% and 40%, respectively, showcasing a sustained downturn in usage.