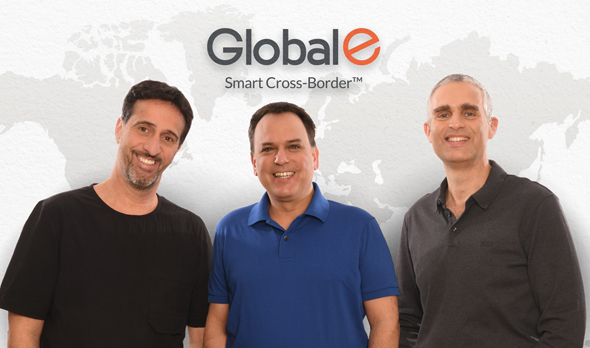 Israel's Global-e Buys Flow Commerce for $500 Million
Global-e Online, an Israeli e-commerce firm, has completed its acquisition of the American company Flow Commerce Inc. for a total of $500 million. The deal, which was first begun last November, will see the New Jersey based e-commerce company get absorbed by Global-e and Flow Commerce CTO Mike Bryzek will now take over as Global-e's Chief Product Officer and Rob Keve, formerly Flow's CEO, will join Global-e's leadership team and will head Global-e's newly formed SMB division.
Global-e certainly has the cash to spend. In May of last year the company completed a $3.5 billion NASDAQ IPO. The IPO brought in an infusion of $367 million at the time. Today the company has close to a $7.6 billion market cap.
–
[embedded content]
The acquisition includes approximately $425 million in cash and up to about $75 million in potential additional consideration based on certain financial results from 2021. There could also be approximately $45 million in Global-e shares for certain assumed, performance-based vesting warrants for Flow shares.
Founded in 2015 by Rob Keve and Mike Bryzek, and based in Hoboken, Flow states that its technology is the "powerful solution preferred by emerging brands to accelerate and optimize their global expansion and drive cross-border sales" in over 200 countries worldwide.
Founded in 2013, Global-e offers a platform that the company declares can enable and accelerate global, direct-to-consumer cross-border e-commerce growth. Global-e, it boasts, that retailers and brands can increase international traffic conversion and grow sales by offering customers in over 200 destinations worldwide a "seamless localized shopping experience."
–
We are delighted to officially be a part of the Global-e family!
We look forward to creating the world's best end-to-end cross-border platform together.https://t.co/GCyYW8auMA#cross-border #ecommerce

— Flow Commerce, Inc. (@flowcommerce) January 5, 2022
"We are excited to welcome the Flow team into the Global-e family," said Nir Debbi, President and co-founder of Global-e. "This acquisition will allow us to serve small and emerging brands in the most sophisticated and light-weight way possible, by utilizing Flow's cutting-edge technology coupled with Global-e's best-in-class expertise and unique data models, positioning our platform as a leading cross-border solution for any size of merchant."