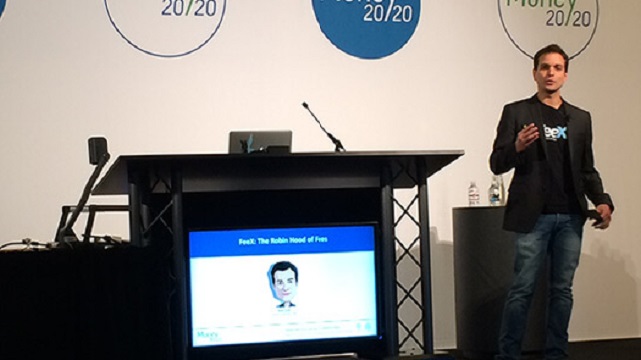 Israel's Pontera/FeeX Raises $80 Million
Pontera, an Israeli fintech startup, just changed its name from FeeX and raised $80 million across three recent funding rounds led by Lightspeed Venture Partners, along with The Founders Kitchen, Hanaco Ventures, Hyperwise Ventures and , Blumberg Capital.
Founded in 2012 by David Weisz and CEO Yoav Zurel Pontera (formerly FeeX) boasts that it is revolutionizing wealth management by making it possible for financial advisors to actively manage 401K and other held away accounts. The Pontera solution enables advisors to manage and trade held away accounts, thus offering a "comprehensive, holistic service to their clients and unlocking greater financial outcomes for both advisors and their clients." FeeX clients include Fortune 100 financial services firms, RIAs, broker-dealers and advisory firms of all sizes.
FeeX says that it chose the new name Pontera because it comes from the Latin "pont," meaning "bridge," and reflects the company's aspirations to create the bridge between individuals and a better retirement. The company says that it has been focused on improving retirement outcomes since it first launched a decade ago and has updated its name to match the evolution of its flagship product.
And Pontera is in good company when it comes to Israel Startup Nation Fintech startups. In February alone, Maris-Tech Ltd., an Israeli B2B provider of intelligent video transmission technology, closed its initial public offering IPO on the NASDAQ. Also this month Nayax Ltd., an Israeli Fintech firm already publicly traded on the Tel Aviv Stock Exchange TASE, filed confidentially with the US Securities and Exchange Commission (SEC) for a Wall Street public offering. First Digital, an Israeli startup that offers a stablecoin and digital asset payments technology platform, also made its exit this month when it was acquired by Israeli cryptocurrency security company Fireblocks for a reported $100 million.
"There are tremendous benefits to advisor management of held away accounts, including 401(k)s. Third-party studies have found that a professionally managed 401(k) account can outperform a self-directed account by more than 3% annually, even after accounting for fees," said Pontera co-founder and CEO Yoav Zurel. "Prior to Pontera, advisors who wanted to provide this support had limited options that often came with security or compliance risks."
"We are very proud of what we accomplished under the FeeX brand and wanted our new name to focus on the tremendous opportunity for advisors to help their clients realize a better retirement," continued Zurel. "As Pontera, we aspire to be the bridge to a better retirement for millions of Americans."