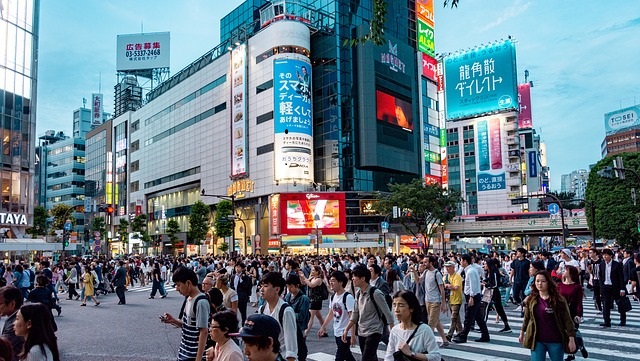 Japanese investments in Israel Hits Record $2.9 Billion
Investments from Japan in Israeli firms hit a record $2.9 billion in 2021. This was also a record leap from the previous year. The increase in investment from 2020 was 190%, but this is obviously due to the Covid shutdowns of 2020. The information comes from a study that was compiled by Harel-Hertz Investments House.
Founded in 1994, Harel-Hertz Investment House Ltd (HIH) is Strategy and Business Development Consulting and Investment Banking Boutique, promoting business between Japan, Israel, and the world.
With investments of $2.945 billion, HIH explains that Japan has become a meaningful player in Israeli High-tech, taking a share of 12% of total investments in this industry.
The firm also points out that trade and investments between Japan and Israel have heated up since the start of the 21st century. In the last 22 years, Japanese investments in Israel reached an accumulated amount of $13 billion. Japan's role in foreign direct investment FDI has grown from a level described in the report as an insignificant 1.8% in 2016 to an "impressive" 12% in 2021, an all-time high.
HIH also pointed to the recent friction between the U.S. and China as a leading cause for such highly increased business between Israel and Japan. The U.S. is also seeing a rise in business dealings with Japan these days. "In many aspects, Japan has become Asia's main source of investments and a hub for APAC activities," says the report.
Here are some of the specifics from the HIH report:
Growth of involvement of Japanese VCs located in Israel: overall 18 Japanese VCs operate from local offices. This in parallel to the important increase of Japanese names with Israel fixed presence: which has grown from a modest 15 in 2015 to close to 97 offices in 2021, the latest being NTT Lab, IN Raanana.
In spite of Covid-19, Japanese Institutional Investors ( banks and Insurance companies) expanded their activity in Israeli. – initiating new alliances and new ventures with their local counterparts and Israeli VC's. Institutional Investors increased their involvement as Partners in funds like OurCROWD, Vertex, Team8, StageOne and others.
More dedicated funds were established by major players like Softbank, Sumitomo, Marubeni, Olympus and NEC.
Japanese Investments in Israel, have also grown by 195%, outpassing the outstanding growth of overall investments -146% ( 2021 compared to 2020 according to IVC-Meitar report).
Number of investments has also reached a record of 85 investments, breaking the record number of 2019 (70 investments).
The overall volume of Japanese investment was. Also influenced by 3 impressive acquisitions ( see slide 23) although the number of M&A deals is still modest.