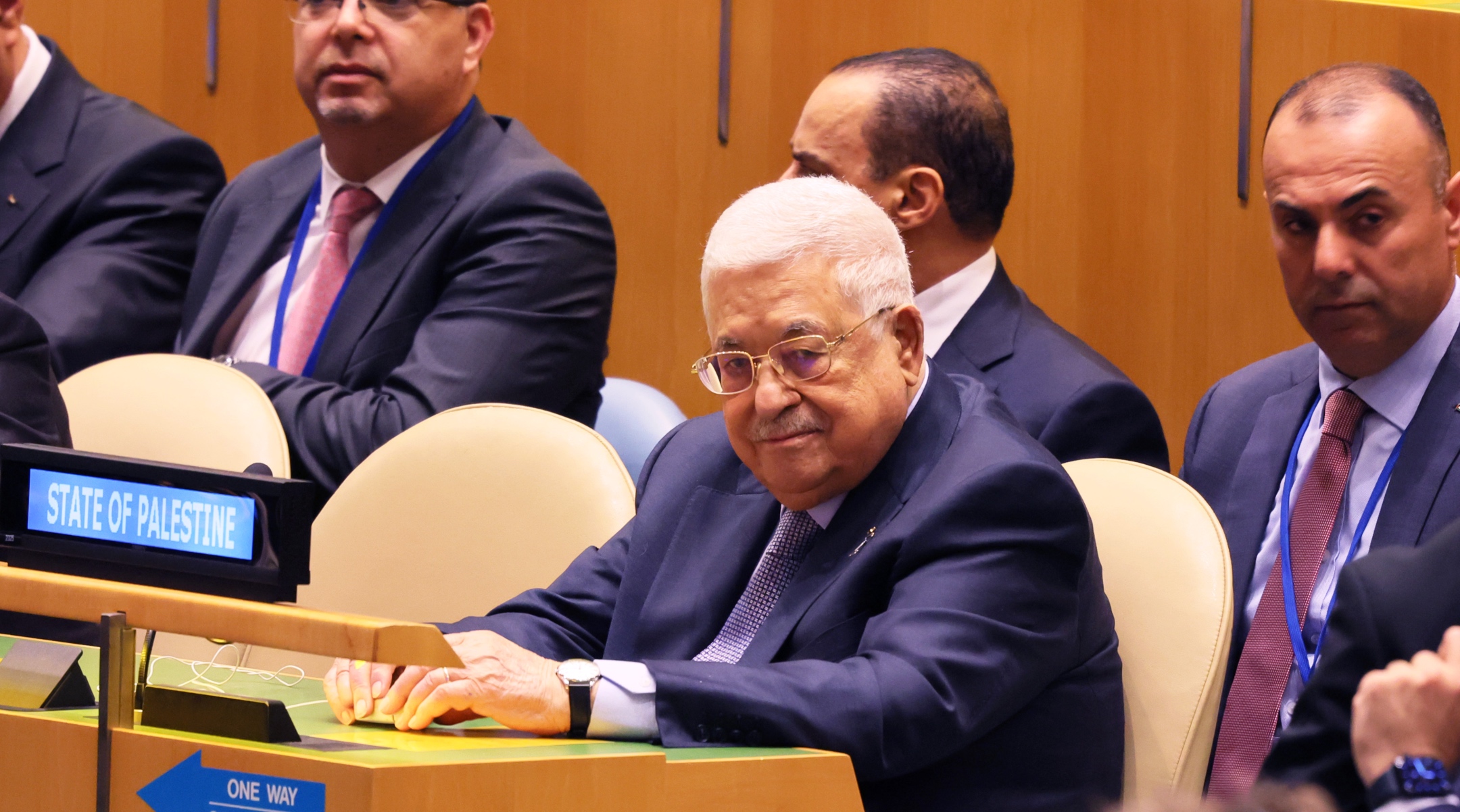 Mahmoud Abbas peddles falsehoods about the Holocaust ahead of US bid to revive Israel-Palestinian talks
((JEWISH REVIEW)) — Palestinian Authority President Mahmoud Abbas peddled falsehoods about the Holocaust and other discredited distortions about Jews, drawing diplomatic fire just as the Biden administration is launching a major diplomatic initiative that could include reviving Israeli-Palestinian talks.
In a speech broadcast last month to a body of his Fatah Party, which controls the Palestinian Authority, Abbas, 87, said that Adolf Hitler and antisemites before him hated and persecuted the Jews not because of who they were but because of "their role in society" having to do with "usury, money, and so on and so on."
MEMRI, a pro-Israel group that tracks rhetoric about Israel and Jews in the Arab world, posted the speech with English subtitles on Wednesday. BBC verified its contents.
The speech drew fire from German, U.S. and Israeli diplomats. "We strongly condemn President's Abbas statements at the Fatah Revolutionary Council on Jews and the Holocaust," the German mission to Ramallah said on X, the platform formerly known as Twitter. "History is clear: millions of lives were erased- this cannot be relativized. We strive to promote a dignified and accurate memory of the victims."
Gilad Erdan, the Israeli ambassador to the United Nations, wrote on X, "The world must wake up and hold Abbas and his Palestinian Authority accountable for the hatred they spew and the ensuing bloodshed it causes."
Ambassador Deborah Lipstadt, the Biden administration's antisemitism monitor, said in a statement that she was "appalled by President Abbas' hateful, antisemitic remarks at a recent Fatah meeting. The speech maligned the Jewish people, distorted the Holocaust, and misrepresented the tragic exodus of Jews from Arab countries. I condemn these statements and urge an immediate apology."
The revelation of Abbas' speech comes just as the Biden administration is set to push for normalized relations between Israel and Saudi Arabia, a complex package that may include reviving Israeli-Palestinian peace talks, which have been stalled for almost a decade. The plan is key to President Joe Biden's hopes to marginalize Iran in the region, a goal that has risen in prominence as Iran has aided Russia in its invasion of Ukraine. Helping Ukraine push back Russia is the administration's overarching foreign policy objective.
In his speech, Abbas also peddled a discredited myth and distorted or erroneous claims, including: that Ashkenazi Jews are descended solely from the remnants of a bygone kingdom on the Caspian Sea; that the term "antisemitism" describes animus toward speakers of Semitic languages; and that Jews from Arab lands emigrated to Israel primarily because they were coerced by Zionists.
Abbas, who has served unelected since his four-year term as president expired in 2009, has gotten flak for his Holocaust-related historiography and rhetoric in the past. In 2018, he made a speech that included similar claims to those in this year's address — drawing widespread condemnation and prompting The New York Times to publish a staff editorial with the headline, "Let Abbas's Vile Words Be His Last as Palestinian Leader."  In May of this year, he equated Israel with Hitler's top propagandist, Joseph Goebbels.